The Royal Opera House: La forza del destino
()
5/5/2019
Antonio Pappano, Anna Netrebko
- 4 hr. 15 mins.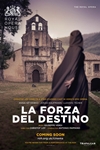 La forza del destino is one of Verdi's most ambitious scores. Its overture - which introduces us to the sinister motif signifying Fate - is one of his most memorable. The opera also contains some of Verdi's most brilliant choral writing, including Act III's stirring 'Rataplan' chorus, and several beautiful and intimate arias such as Leonora's ardent Act IV 'Pace, pace mio Dio!'. There's comedy too with the scenes for the greedy monk Fra Melitone. Christof Loy's colourful and spectacular production reflects the kaleidoscopic nature of Verdi's opera, where intense personal dramas play out against a background of war, and in which religion plays an ambiguous role
Official Site
Trailer
---
The Royal Opera House: Faust
()
6/2/2019
Michael Fabiano, Erwin Schrott
- 3 hr. 30 mins.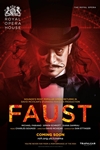 Disillusioned with life, the aged philosopher Faust calls upon Satan to help him. The devil Méphistophélès appears and strikes a bargain with the philosopher: he will give him youth and the love of the beautiful Marguerite, if Faust will hand over his soul. Faust agrees, and Méphistophélès arranges matters so that Marguerite loses interest in her suitor Siébel and becomes infatuated with Faust.
Official Site
Trailer
---
Royal Ballet: Within the Golden Hour / New Sidi Larbi Cherkaoui / Flight, T
()
7/14/2019
- 3 hr. 15 mins.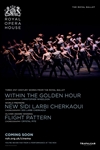 The contemporary face of The Royal Ballet is shown in works from three of today's leading choreographers. Christopher Wheeldon's Within the Golden Hour is based around seven couples separating and intermingling, to music by Vivaldi and Bosso and lit with rich colours suggested by sunset. Crystal Pite's Flight Pattern, revived for the first time, uses a large dance ensemble and Górecki's familiar music from his Symphony of Sorrowful Songs for a poignant and passionate reflection on migration.
Official Site
Trailer
---
The Royal Opera House: Don Quixote
(NR)
8/4/2019
Akane Takada, Steven McRae
- 2 hr. 45 mins.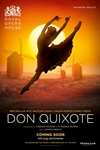 Don Quixote and his servant Sancho Panza set out to have a chivalrous adventure. They meet Kitri and Basilio, a young couple who cannot marry because Kitri's father is determined to marry her off to the wealthy Gamache. Don Quixote decides to intervene. With Don Quixote's help, Kitri and Basilio convince her father to let them marry. Don Quixote also persuades Gamache that he would prefer to marry the barmaid anyway. Kitri and Basilio celebrate, and everyone cheers Don Quixote on his way.
Official Site
Trailer
---