Kew Gardens Cinemas
81-05 Lefferts Boulevard
Kew Gardens, NY 11415 United States
Movie info (718) 441-9835
Cuban Fury
(R)
Rated for language and sexual references

Nick Frost, Rashida Jones
- 1 hr. 38 mins.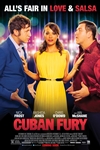 1987: 13-year-old Bruce Garrett, a natural born salsa dancer with fire in his heels and the world at his feet, is perfectly poised to clinch the title at the UK Junior Salsa Championships. But then a freakish bullying incident on the mean streets of London robs him of his sequins and his confidence, and our young hero finds his life diverted down a very different path.
So it is that 25 years later, an adult Bruce Garrett, finds himself out-of-shape, unloved and emotionally inert - trapped in a downward spiral of self pity. It takes Julia, his smart, funny, gorgeous new American boss, to force him to confront the demons of his past and re-examine his passionless existence. Bruce fears it's an impossible challenge - she's way out of his league and long held self doubts prove tricky to shed. Luckily for him, Julia also has a secret passion: salsa dancing. Maybe, just maybe, this is his way in...
Official Site
Trailer
---
Joe
(R)
Rated for violence, disturbing material, language and some strong sexual content

Nicolas Cage, Tye Sheridan
- 1 hr. 57 mins.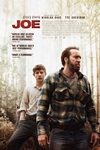 The story begins as Joe hires teenaged Gary Jones and his destitute father onto his "tree-poisoning" crew for a lumber company. Joe might be notoriously reckless with his pick-up, his dog and especially with women, but he sees something in Gary that gets to him: a determination, a raw decency and a sense of resilience he can barely believe in anymore. Gary has truly had nothing in life - he's never spent a day at school - yet something drives him to take care of his family, to keep his sister safe when his father turns monstrous, to hang onto hope of a better future. Joe and Gary forge an unlikely bond. When Gary finds himself facing a threat greater than he knows how to handle, he turns to Joe - and sets off a chain of events that play out with the brutal inevitability of tragedy and the beauty of a last stab at salvation.
Official Site
Trailer
---
Dom Hemingway
(R)
Rated for sexual content, nudity, pervasive language, some violence and drug use

Jude Law, Richard E. Grant
- 1 hr. 33 mins.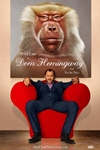 Dom Hemingway, a larger-than-life safecracker with a loose fuse who is funny, profane, and dangerous. After twelve years in prison, he sets off with his partner in crime Dickie looking to collect what he's owed for keeping his mouth shut and protecting his boss Mr. Fontaine. After a near death experience, Dom tries to re-connect with his estranged daughter, but is soon drawn back into the only world he knows, looking to settle the ultimate debt.
Official Site
Trailer
---
Muppets Most Wanted
(PG)
Rated for some mild action

Ricky Gervais, Ty Burrell
- 1 hr. 52 mins.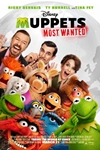 This film takes the entire Muppets gang on a global tour, selling out grand theaters in some of Europe's most exciting destinations, including Berlin, Madrid and London. But mayhem follows the Muppets overseas, as they find themselves unwittingly entangled in an international crime caper headed by Constantine-the World's Number One Criminal and a dead ringer for Kermit-and his dastardly sidekick Dominic.
Official Site
Trailer
---
Rob the Mob
(R)
Rated for pervasive language, some sexual material and brief drug use

Michael Pitt, Nina Arianda
- 1 hr. 44 mins.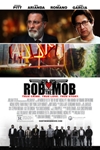 New York City, 1991. Small-time crooks Tommy and Rosie have two things in common: a crazy-passionate love for one another and-after they're caught robbing a florist on Valentine's Day-prison records. Trying to go straight, Rosie lands a job at a debt-collection agency and persuades Tommy to join her. But soon Tommy is skipping his shifts to do something much more interesting-attend the landmark trial of Gambino-family boss John Gotti where Mafia hit man Sammy "The Bull" Gravano provides graphic testimony that could finally bring him down.Tommy's fascination with the mob is deeply personal; when he was a boy, he saw his father suffer a brutal beating beat at the hands of local gangsters. So when he hears Sammy name a Mafia-owned social club where no guns are permitted, he has an idea: Why not rob the joint? They also draw the attention of the FBI and veteran mob reporter Cardozo, who splashes their unlikely story across the front page of the paper. But while the attacks enrage the mob, Bonanno crime family head Big Al orders his men only to scare the couple. It's a decision Big Al will come to regret. During one of their heists, Tommy and Rosie stumble upon a Mafia secret so closely guarded that rank-and-file mobsters don't even know it exists. To the Feds, it's the smoking gun they've been looking for-a key to finally dismantling New York's already-faltering crime syndicate. To Big Al, it's the high cost of his earlier leniency-a mistake he quickly moves to correct. For Tommy and Rosie, caught between the law and a mob contract, the future all depends on who gets to them first.
Official Site
Trailer
---
Bad Words
(R)
Rated for crude and sexual content,language and brief nudity

Jason Bateman, Rohan Chand
- 1 hr. 29 mins.
Guy Trilby is a 40-year old who finds a loophole in the rules of the National Quill Spelling Bee and decides to cause trouble by hijacking the competition. Contest officials, outraged parents, and overly ambitious 8th graders are no match for Guy, as he ruthlessly crushes their dreams of victory and fame. As a reporter attempts to discover his true motivation, Guy finds himself forging an unlikely alliance with a competitor: awkward 10-year old Chaitanya, who is completely unfazed by Guy's take-no-prisoners approach to life.
Official Site
Trailer
---
Le Week-end
(R)
Rated for language and some sexual content

Jim Broadbent, Lindsay Duncan
- 1 hr. 33 mins.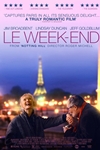 Nick and Meg are a long-married British couple revisiting Paris for the first time since their honeymoon in an attempt to rekindle their relationship. During a two-day escapade, diffident, wistful Nick and demanding, take-charge Meg careen from harmony to disharmony to resignation and back again as they take stock of half a lifetime of deep tenderness -- and even deeper regret. A surprise invitation from Nick's old friend Morgan, an amusingly boorish American academic with a fancy Parisian address, soon leads them to an unexpectedly hopeful vision of what their love and marriage might still become..
Official Site
Trailer
---
The Grand Budapest Hotel
(R)
Rated for language, some sexual content and violence

Saoirse Ronan, Ralph Fiennes
- 1 hr. 40 mins.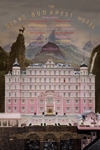 THE GRAND BUDAPEST HOTEL recounts the adventures of Gustave H., a legendary concierge at a famous European hotel between the wars, and Zero Moustafa, the lobby boy who becomes his most trusted friend. The story involves the theft and recovery of a priceless Renaissance painting and the battle for an enormous family fortune -- all against the back-drop of a suddenly and dramatically changing Continent.
Official Site
Trailer
---
The Lunchbox (Dabba)
(PG)
Rated for thematic material and smoking

Irrfan Khan, Nimrat Kaur
- 1 hr. 44 mins.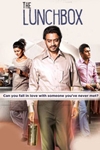 A mistaken delivery in Mumbai's famously efficient lunchbox delivery system connects a young housewife to an old man in the dusk of his life as they build a fantasy world together through notes in the lunchbox. In the big city of Mumbai, that crushes dreams and recycles them every day, both characters find a dream to hold on to. Ila begins a fantastical affair with a mystery suitor, pouring her heart into cooking meals for him. Saajan looks forward to lunch box deliveries from a mystery woman every day. As the lunchbox goes back and forth, this fantasy becomes so elaborate that it threatens to overwhelm their reality.
The film is the story of the life we dream of versus the life we live in, and of the courage it takes to turn out fantasies into reality.
Official Site
Trailer
---