Dough
(NR)
Jonathan Pryce, Ian Hart
- 1 hr. 34 mins.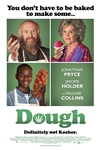 An old Jewish baker takes on a young Muslim apprentice to save his failing London kosher bakery. When his apprentice's marijuana stash accidentally falls in the mixing dough, the challah starts flying off the shelves! Dough is a warmhearted and humorous story about overcoming prejudice and finding redemption in unexpected places.
Official Site
Trailer
---
Papa Hemingway in Cuba
(R)
Rated for language, sexuality, some vioelnce and nudity

Minka Kelly, Giovanni Ribisi
- 1 hr. 49 mins.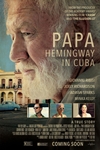 "PAPA: Hemingway In Cuba" is a true story about the relationship between Miami journalist Denne Bart Petitclerc and legendary writer Ernest Hemingway. Set during the Cuban revolution, the film co-stars Joely Richardson and Minka Kelly with a cameo by Hemingway's granddaughter, Mariel Hemingway. "PAPA: Hemingway In Cuba" was shot on location in Havana and inside Hemingway's estate, Finca Vigia. It is the first Hollywood film to be shot in Cuba since 1959.
Official Site
Trailer
---
Compadres
(R)
Rated for violence and language

Omar Chaparro, Joey Morgan
- 1 hr. 41 mins.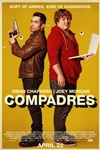 After being released from prison, former Mexican cop Garza seeks revenge on Santos. Santos has kidnapped Garza's girlfriend and framed him for a crime he didn't commit. In his crusade for vengeance, Garza also tracks down an accountant responsible for stealing $10 million dollars from Santos. He is shocked to find that the infamous accountant is a 17 year old American computer hacker named Vic. Despite an immediate disdain for each other, these two divided by culture, language and age, realize that Garza's low tech brain and Vic's high tech hacker skills may be their only chance at finding Santos before he finds them.
Official Site
Trailer
---
Elvis & Nixon
(R)
Rated for some language

Michael Shannon, Kevin Spacey
- 1 hr. 40 mins.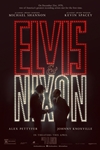 On a December morning in 1970, the King of Rock 'n Roll showed up on the lawn of the White House to request a meeting with the most powerful man in the world, President Nixon. The untold true story behind this revealing, yet humorous moment in the Oval Office forever immortalized in the most requested photograph in the National Archives.
Official Site
Trailer
---
A Hologram for the King
(R)
Rated for some sexuality/nudity, language and brief drug use

Tom Hanks, Ben Whishaw
- 1 hr. 37 mins.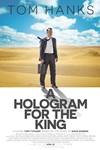 Cultures collide when an American businessman is sent to Saudi Arabia to close what he hopes will be the deal of a lifetime. Baffled by local customs and stymied by an opaque bureaucracy, he eventually finds his footing with the help of a wise-cracking taxi driver and a beautiful Saudi doctor.
Official Site
Trailer
---
Sing Street
(PG-13)
Rated for thematic elements including strong language and some bullying behavior, a suggestive image, drug material and teen smoking

Ferdia Walsh-Peelo, Lucy Boynton
- 1 hr. 45 mins.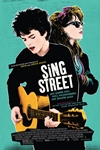 This film takes us back to 1980s Dublin seen through the eyes of a 14-year-old boy named Conor who is looking for a break from a home strained by his parents' relationship and money troubles, while trying to adjust to his new inner-city public school where the kids are rough and the teachers are rougher. He finds a glimmer of hope in the mysterious, über-cool and beautiful Raphina, and with the aim of winning her heart he invites her to star in his band's music videos. There's only one problem: he's not part of a band...yet. She agrees, and now Conor must deliver what he's promised - calling himself "Cosmo" and immersing himself in the vibrant rock music trends of the decade, he forms a band with a few lads, and the group pours their heart into writing lyrics and shooting videos.
Official Site
Trailer
---
Eye in the Sky
(R)
Rated for some violence images and language.

Helen Mirren, Aaron Paul
- 1 hr. 42 mins.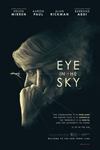 Colonel Katherine Powell, a UK-based military officer in command of a top secret drone operation to capture terrorists in Kenya. Through remote surveillance and on-the-ground intel, Powell discovers the targets are planning a suicide bombing and the mission escalates from "capture" to "kill." But as American pilot Steve Watts is about to engage, a nine-year old girl enters the kill zone, triggering an international dispute reaching the highest levels of US and British government over the moral, political, and personal implications of modern warfare.
Official Site
Trailer
---
Miles Ahead
(R)
Rated for strong language throughout, drug use, some sexuality/nudity and brief violence

Don Cheadle, Ewan McGregor
- 1 hr. 40 mins.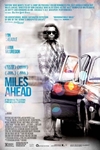 All Rolling Stone reporter Dave Braden wants is an exclusive interview with the jazz legend himself, Miles Davis. What he gets instead is a wild and dangerous ride-along with a recording artist living on the edge. Rife with shootouts, car-chases, and a tale of lost love to Davis' muse and first wife, Frances.
Official Site
Trailer
---