Before I Go to Sleep
(R)
Rated for some brutal violence and language

Nicole Kidman, Mark Strong
- 1 hr. 32 mins.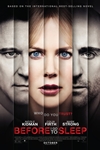 This psychological thriller is based on the worldwide best-selling novel about a woman who wakes up every day remembering nothing - the result of a traumatic accident in her past - until one day, new terrifying truths emerge that force her to question everyone around her...
Official Site
Trailer
---
Force Majeure (Turist)
(R)
Rated for some language and brief nudity

Johannes Kuhnke, Lisa Loven Kongsli
- 2 hr. 0 mins.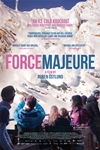 A model Swedish family-handsome businessman Tomas, his willowy wife Ebba, and their two blond children- embark on a skiing holiday in the French Alps. The sun is shining and the slopes are spectacular but during a lunch at a mountainside restaurant an avalanche suddenly bears down on the happy diners. With people fleeing in all directions and his wife and children in state of panic, Tomas makes a decision that will shake his marriage to its core and leave him struggling to reclaim his role as family patriarch.
Official Site
Trailer
---
Birdman
(R)
Rated for language throughout, some sexual content and brief violence

Michael Keaton, Zach Galifianakis
- 1 hr. 59 mins.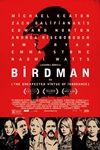 This film is a black comedy that tells the story of an actor - famous for portraying an iconic superhero-as he struggles to mount a Broadway play. In the days leading up to opening night, he battles his ego and attempts to recover his family, his career, and himself.
Official Site
Trailer
---
Dear White People
(R)
Rated for language, sexual content and drug use

Kyle Gallner, Dennis Haysbert
- 1 hr. 48 mins.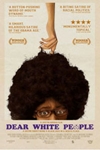 The unexpected election of activist Samantha White as head of a traditionally black residence hall sets up a college campus culture war that challenges conventional notions of what it means to be black. While Sam leverages her notoriety as host of the provocative and polarizing radio show "Dear White People" to try to prevent the college from diversifying Armstrong Parker House, outgoing head-of-house Troy Fairbanks, son of the university's dean, defies his father's lofty expectations by applying to join the staff of Pastiche, the college's influential humor magazine. Lionel Higgins, an Afro-sporting sci-fi geek, is recruited by the otherwise all-white student newspaper to go undercover and write about black culture-a subject he knows little about-while the aggressively assimilated Coco Conners tries to use the controversy on campus to carve out a career in reality TV. But no one at Winchester University is prepared for Pastiche's outrageous, ill-conceived annual Halloween party, with its "unleash your inner Negro" theme throwing oil on an already smoldering fire of resentment and misunderstanding. When the party descends into riotous mayhem, everyone must choose a side.
Official Site
Trailer
---
Listen Up Philip
(NR)
Krysten Ritter, Elisabeth Moss
- 1 hr. 49 mins.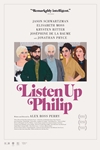 Anger rages in Philip as he awaits the publication of his sure-to-succeed second novel. He feels pushed out of his adopted home city by the constant crowds and noise, a deteriorating relationship with his photographer girlfriend Ashley, and his indifference to promoting his own work. When Philip's idol Ike Zimmerman offers his isolated summer home as a refuge, he finally gets the peace and quiet to focus on his favorite subject - himself. A complex, intimate, and highly idiosyncratic comedy, Listen Up Philip is a literary look at the triumph of reality over the human spirit.
Official Site
Trailer
---
Kill the Messenger
(R)
Rated for language and drug content

Jeremy Renner, Rosemarie DeWitt
- 1 hr. 52 mins.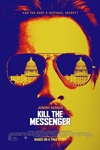 This is a dramatic thriller based on the remarkable true story of Pulitzer Prize-winning journalist Gary Webb. Webb stumbles onto a story which leads to the shady origins of the men who started the crack epidemic on the nation's streets...and further alleges that the CIA was aware of major dealers who were smuggling cocaine into the U.S., and using the profits to arm rebels fighting in Nicaragua. Despite warnings from drug kingpins and CIA operatives to stop his investigation, Webb keeps digging to uncover a conspiracy with explosive implications. His journey takes him from the prisons of California to the villages of Nicaragua to the highest corridors of power in Washington, D.C. - and draws the kind of attention that threatens not just his career, but his family and his life.
Official Site
Trailer
---
This Is Where I Leave You
(R)
Rated for language, sexual content and some drug use

Tina Fey, Jason Bateman
- 1 hr. 43 mins.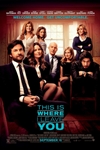 The Altman family doesn't get along, and they haven't all been together in years. But when the patriarch dies, the whole clan is expected to fulfill his final wish and sit Shiva for him for an entire week. Now newly divorced, newly jobless Judd Altman has to travel home to face his dysfunctional family, including his hot-to-trot psychiatrist mom, his sarcastic older brother, his unhappy sister and his too-perfect younger brother in an effort to see if family bonds will prevent them from killing one another.
Official Site
Trailer
---
My Old Lady
(PG-13)
Rated for thematic material and some sexual references

Kevin Kline, Maggie Smith
- 1 hr. 47 mins.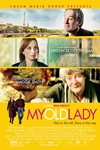 Mathias inherits a Parisian apartment from his estranged father. But when he arrives in France to sell it, he discovers a tenant who is not prepared to budge. His apartment is a viager - an ancient French real estate system with complex rules about its resale - and feisty Mathilde, who has lived there with her daughter Chloé for years, can by contract collect payments from Mathias until her death. With no place to go, Mathias stays with Mathilde, instantly clashing with Chloé over his dealings with a property developer who wants the apartment. However, Mathias and Chloé discover a common ground of childhood pain and neglect. As they grow closer, Mathilde unveils a complex labyrinth of secrets that unites the trio in unexpected ways.
Official Site
Trailer
---