Aquarius
(NR)
Sonia Braga, Maeve Jinkings
- 2 hr. 22 mins.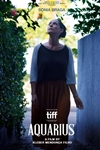 In changing, oceanfront Recife, Brazil, Sonia Braga's 'Clara,' a vibrant, former music critic, is a force to be reckoned with when she defies corrupt real estate developers who are trying to harass her into selling her apartment so they can raze the building and put up a luxury condo tower. AQUARIUS is a portrait of modern Brazilian life in this story that touches on the preservation of history,community and lifestyle, politics, class, racial divides, sexuality, culture, family,the communication between generations and more - all set to a soundtrack that includes artists that range from Queen to Brazilian vocalist Roberto Carlos.
Official Site
Trailer
---
Certain Women
(R)
Rated for some language

Michelle William, Kristen Stewart
- 1 hr. 47 mins.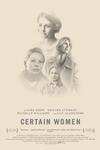 A stirring look at three women striving to forge their own paths amidst the wide-open plains of the American Northwest: a lawyer who finds herself contending with both office sexism and a hostage situation; a wife and mother whose determination to build her dream home puts her at odds with the men in her life; and a young law student who forms an ambiguous bond with a lonely ranch hand. As their stories intersect in subtle but powerful ways, a portrait emerges of flawed, but strong-willed individuals in the process of defining themselves.
Official Site
Trailer
---
The Girl on the Train
(R)
Rated for violence, sexual content, language and nudity

Emily Blunt, Rebecca Ferguson
- 1 hr. 52 mins.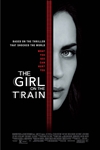 Rachel, devastated by her recent divorce, spends her daily commute fantasizing about the seemingly perfect couple who live in a house that her train passes every day, until one morning she sees something shocking happen there and becomes entangled in the mystery that unfolds. Based on Paula Hawkins' bestselling novel.
Official Site
Trailer
---
Denial
(PG-13)
Rated for thematic material and brief strong language

Rachel Weisz, Andrew Scott
- 1 hr. 50 mins.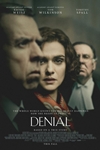 DENIAL recounts Deborah E. Lipstadt's legal battle for historical truth against David Irving, who accused her of libel when she declared him a Holocaust denier. In the English legal system, in cases of libel, the burden of proof is on the defendant, therefore it was up to Lipstadt and her legal team, led by Richard Rampton, to prove the essential truth that the Holocaust occurred.
Official Site
Trailer
---
A Man Called Ove (En Man Som Heter Ove)
(PG-13)
Rated for thematic content, some disturbing images, and language

Rolf Lassgård, Bahar Pars
- 1 hr. 56 mins.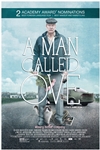 Ove is the quintessential angry old man next door. An isolated retiree with strict principles and a short fuse, who spends his days enforcing block association rules that only he cares about, and visiting his wife's grave, Ove has given up on life. Enter a boisterous young family next door who accidentally flattens Ove's mailbox while moving in and earning his special brand of ire. Yet from this inauspicious beginning an unlikely friendship forms and we come to understand Ove's past happiness and heartbreaks. What emerges is a heartwarming tale of unreliable first impressions and the gentle reminder that life is sweeter when its shared.
Official Site
Trailer
---
Queen of Katwe
(PG)
Rated for thematic elements, an accident scene and some suggestive material

David Oyelowo, Lupita Nyong'o
- 2 hr. 4 mins.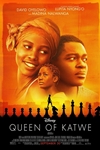 "Queen of Katwe" is the colorful true story of a young girl selling corn on the streets of rural Uganda whose world rapidly changes when she is introduced to the game of chess, and, as a result of the support she receives from her family and community, is instilled with the confidence and determination she needs to pursue her dream of becoming an international chess champion.
Official Site
Trailer
---
Sully
(PG-13)
Rated for some peril and brief strong language

Tom Hanks, Laura Linney
- 1 hr. 36 mins.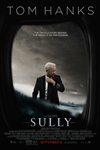 On January 15, 2009, the world witnessed the "Miracle on the Hudson" when Captain "Sully" Sullenberger glided his disabled plane onto the frigid waters of the Hudson River, saving the lives of all 155 aboard. However, even as Sully was being heralded by the public and the media for his unprecedented feat of aviation skill, an investigation was unfolding that threatened to destroy his reputation and his career.
Official Site
Trailer
---