Kew Gardens Cinemas
81-05 Lefferts Boulevard
Kew Gardens, NY 11415 United States
Movie info (718) 441-9835
Barcelona: A Love Untold
(NR)
Daniel Padilla, Kathryn Bernardo
-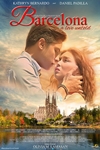 A young man named Ely, studying in Barcelona is finding it difficult to move on from his past. In Barcelona he juggles with work and his studies, as he aims to get his masters degree. Mia, on the other hand, is a girl who sees Spain as a fresh start. After a series of mistakes in the past, she abruptly uprooted herself from her life in the Phillipines to move forward and start anew. But the question is how? Together, they will journey to find the answers tot heir life-long questions, such as proving their worth, confronting the past, finding their way, and self-forgiveness.
Official Site
Trailer
---
The Beatles: Eight Days a Week - The Touring Years
(NR)
Paul McCartney, Ringo Starr
- 1 hr. 39 mins.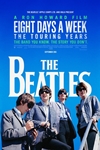 The Beatles: Eight Days A Week - The Touring Years is based on the first part of The Beatles' career (1962-1966) - the period in which they toured and captured the world's acclaim. Ron Howard's film will explore how John Lennon, Paul McCartney, George Harrison and Ringo Starr came together to become this phenomenon, "The Beatles." It will delve into their inner workings - how they made decisions, created music and built their collective career together - all the while, highlighting The Beatles' extraordinary musical gifts and their remarkable, complementary personalities. The film will focus on the time period from the early Beatles' journey in the days of The Cavern Club in Liverpool to their last concert in San Francisco in 1966.
Official Site
Trailer
---
Bridget Jones's Baby
(R)
Rated for language, sex references and some nudity

Renée Zellweger, Colin Firth
- 2 hr. 2 mins.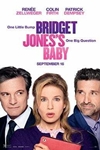 After breaking up with Mark Darcy, Bridget Jones's "happily ever after" hasn't quite gone according to plan. Forty something and single again, she decides to focus on her job as top news producer and surround herself with old friends and new. For once, Bridget has everything completely under control. What could possibly go wrong?
Then her love life takes a turn and Bridget meets a dashing American named Jack, the suitor who is everything Mr. Darcy is not. In an unlikely twist she finds herself pregnant, but with one hitch - she can only be fifty percent sure of the identity of her baby's father.
Official Site
Trailer
---
Mr. Church
(PG-13)
Eddie Murphy, Britt Robertson
- 1 hr. 44 mins.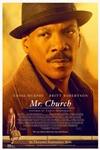 Set 1965 Los Angeles, Mr. Church begins with a stranger arriving on the doorstep of 10-year-old Charlotte "Charlie" Brody and her single mother Marie Brody (40), who is battling breast cancer. They soon learn that the quiet man, Henry Church (40), has been hired by Marie's recently deceased former lover to cook for them and help maintain the household. As Mr. Church's time with the Brodys extends from months into years, he becomes a father figure for Charlie during her formative years, nurturing her love of literature and making a lasting impact on her life. Even as Mr. Church tries to keep his own life separate from the Brodys, he eventually learns that the connection he feels to Charlie is what family is all about.
Official Site
Trailer
---
Sully
(PG-13)
Rated for some peril and brief strong language

Tom Hanks, Laura Linney
- 1 hr. 36 mins.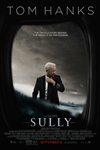 On January 15, 2009, the world witnessed the "Miracle on the Hudson" when Captain "Sully" Sullenberger glided his disabled plane onto the frigid waters of the Hudson River, saving the lives of all 155 aboard. However, even as Sully was being heralded by the public and the media for his unprecedented feat of aviation skill, an investigation was unfolding that threatened to destroy his reputation and his career.
Official Site
Trailer
---
The Light Between Oceans
(PG-13)
Rated for thematic material and some sexual content

Michael Fassbender, Alicia Vikander
- 2 hr. 10 mins.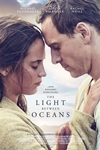 In the years following World War I, Tom Sherbourne, a young veteran still numb from his years in combat, takes a job as lighthouse keeper. As the island's sole inhabitant, he finds comfort in the monotony of the chores and the solitude of his surroundings. When he meets the daughter of the school's headmaster, Isabel Graysmark, in the local town of Partageuse on the mainland, Tom is immediately captivated by her beauty, wit and passion, and they are soon married and living on the island. As their love flourishes, he begins to feel again, their happiness marred only by their inability to start a family, so when a rowboat with a dead man and infant girl mysteriously washes ashore, Isabel believes their prayers may have finally been answered. As a man of principle, Tom is torn between reporting the lost child and pleasing the woman he loves, and against his better judgment he agrees to let Isabel raise the child as their own, making a choice with devastating consequences.
Official Site
Trailer
---
Hell or High Water
(R)
Rated for some strong violence, language throughout and brief sexuality

Jeff Bridges, Chris Pine
- 1 hr. 42 mins.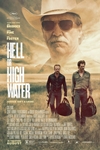 Two brothers -- Toby, a straight-living, divorced father trying to make a better life for his son; and Tanner, a short-tempered ex-con with a loose trigger finger -- come together to rob branch after branch of the bank that is foreclosing on their family land. The hold-ups are part of a last-ditch scheme to take back a future that powerful forces beyond their control have stolen from under their feet. Vengeance seems to be theirs until they find themselves in the crosshairs of a relentless, foul-mouthed Texas Ranger looking for one last triumph on the eve of his retirement. As the brothers plot a final bank heist to complete their plan, a showdown looms at the crossroads where the last honest law man and a pair of brothers with nothing to live for except family collide.
Official Site
Trailer
---