Kew Gardens Cinemas
81-05 Lefferts Boulevard
Kew Gardens, NY 11415 United States
Movie info (718) 441-9835
I'll See You in My Dreams
(PG-13)
Rated for sexual material, drug use and brief strong language

Blythe Danner, Sam Elliot
- 1 hr. 36 mins.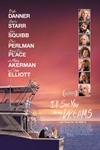 In this vibrant, funny, and heartfelt film, a widow and former songstress discovers that life can begin anew at any age. After the death of her beloved dog, Carol finds the everyday activities that have given her life structure - her regular bridge game, gardening, a glass of wine or two - have lost their luster. With the support of three loyal girlfriends, Carol decides to embrace the world, embarking on an unlikely friendship with her pool maintenance man, pursuing a new love interest, and reconnecting with her daughter.
Official Site
Trailer
---
Good Kill
(R)
Rated for violent content inckluding a rape, language, and some sexuality

Bruce Greenwood, Ethan Hawke
- 1 hr. 43 mins.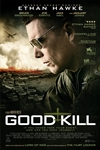 In the shadowy world of drone warfare, combat unfolds like a video game-only with real lives at stake. After six tours of duty, Air Force pilot Tom Egan yearns to get back into the cockpit of a real plane, but he now fights theTaliban from an air-conditioned box in the Las Vegas desert. When he and his crew start taking orders directly from the CIA, and the stakes are raised, Egan's nerves-and his relationship with his wife-begin to unravel.
Official Site
Trailer
---
In the Name of My Daughter (L'homme qu'on aimait trop)
(R)
Rated for sexuality, nudity and some language

Catherine Deneuve, Guillaume Canet
- 1 hr. 56 mins.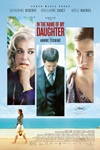 1976. When her marriage falls apart, Agnes Le Roux moves back to the South of France from Africa to live with her mother, Renee, owner of the Palais de La Mediterranee casino in Nice. There, Agnes falls in love with Maurice Agnelet, a lawyer and Renee's business advisor, who is ten years her senior. Maurice continues to have relationships with other women. Agnes is madly in love with him. As a shareholder in the Palais de la Mediterannee casino, Agnes decides to sell what should have been her inheritance to go it alone. A fixed card game threatens the casino's financial stability. Someone is trying to intimidate her mother. Behind the scenes hangs the shadow of the mafia and Fratoni, the owner of a rival casino, who wants to take over the Palais de la Mediterannee. Agnelet, who has fallen from grace with Renee, introduces Agnes to Fratoni. Fratoni offers her 3 million francs to vote against her mother in the shareholder's meeting. Agnes accepts the offer. Renee loses control of the casino. Agnes finds it hard to cope with her betrayal. Maurice also distances himself from her. In November 1977, after a failed suicide attempt, Agnes disappears. Her body is never found. Thirty years on, Maurice Agnelet remains the prime suspect in a murder case with no body and no proof of his guilt. Convinced of his involvement, Renee is prepared to fight to the bitter end to see him put behind bars.
Official Site
Trailer
---
5 Flights Up
(PG-13)
Rated for language and some nude images.

Morgan Freeman, Diane Keaton
- 1 hr. 32 mins.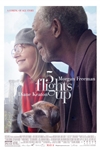 Forty years ago, artist Alex Carver bought a run-down apartment in a sketchy part of Brooklyn with his wife, schoolteacher Ruth. Today, their neighborhood is now very hip and their apartment worth a small fortune. The now- retired Ruth and Alex haven't changed - they are still as much in love as ever. But they have let Ruth's niece Lily, a real estate agent, list their property to see what the market might bear.
Official Site
Trailer
---
Far From the Madding Crowd
(PG-13)
Rated for some sexuality and violence

Juno Temple, Carey Mulligan
- 1 hr. 59 mins.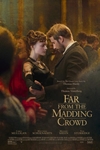 This is the story of independent, beautiful and headstrong Bathsheba Everdene, who attracts three very different suitors; Gabriel Oak, a sheep farmer, captivated by her fetching willfulness; Frank Troy, a handsome and reckless Sergeant; and William Boldwood, a prosperous and mature bachelor. This timeless story of Bathsheba's choices and passions explores the nature of relationships and love- as well as the human ability to overcome hardships through resilience and perseverance.
Official Site
Trailer
---
Woman in Gold
(PG-13)
Rated for some thematic elements and brief strong language

Helen Mirren, Ryan Reynolds
- 1 hr. 50 mins.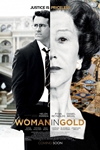 Sixty years after she fled Vienna during World War II, an elderly Jewish woman, Maria Altmann, starts her journey to retrieve family possessions seized by the Nazis, among them Klimt's famous painting 'The Lady in Gold'. Together with her inexperienced but plucky young lawyer Randy Schoenberg, she embarks upon a major battle which takes them all the way to the heart of the Austrian establishment and the U.S. Supreme Court, and forces her to confront difficult truths about the past along the way.
Official Site
Trailer
---