Kew Gardens Cinemas
81-05 Lefferts Boulevard
Kew Gardens, NY 11415 United States
Movie info (718) 441-9835
7 Days In Entebbe
(PG-13)
Rated for violence, some thematic material, drug use, smoking and brief strong language

Rosamund Pike, Daniel Brühl
- 1 hr. 46 mins.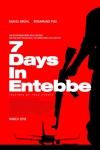 A gripping thriller inspired by the true events of the 1976 hijacking of an Air France flight en route from Tel Aviv to Paris, the film depicts the most daring rescue mission ever attempted.
Official Site
Trailer
---
Love, Simon
(PG-13)
Rated for thematic elements, sexual references, language and teen partying

Nick Robinson, Katherine Langford
- 1 hr. 50 mins.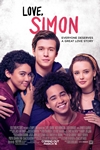 Everyone deserves a great love story. But for seventeen-year old Simon Spier it's a little more complicated: he's yet to tell his family or friends he's gay and he doesn't actually know the identity of the anonymous classmate he's fallen for online. Resolving both issues proves hilarious, terrifying and life-changing. Directed by Greg Berlanti (Riverdale, The Flash, Supergirl), written by Isaac Aptaker & Elizabeth Berger (This is Us), and based on Becky Albertalli's acclaimed novel, LOVE, SIMON is a funny and heartfelt coming-of-age story about the thrilling ride of finding yourself and falling in love.
Official Site
Trailer
---
Itzhak
()
Itzhak Perlman
- 1 hr. 22 mins.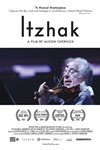 From Shubert to Strauss, Bach to Brahms, Mozart to…Billy Joel, Itzhak Perlman's violin playing transcends mere performance to evoke the celebrations and struggles of real life; "praying with the violin," says renowned Tel Aviv violinmaker Amnon Weinstein. Alison Chernick's enchanting documentary looks beyond the sublime musician to see the polio survivor whose parents emigrated from Poland to Israel, and the young man who struggled to be taken seriously as a music student when schools saw only his disability. Itzhak himself is funny, irreverent and self-deprecating, and here his life story unspools in conversations with masterful musicians, family and friends, and most endearingly his devoted wife of 50 years, Toby. Itzhak and Toby's lives are dedicated to their large, loving, Jewish family in NYC and their continual support of young musicians. As charming and entrancing as the famous violinist himself, ITZHAK is a portrait of musical virtuosity seamlessly enclosed in warmth, humor, and above all, love.
Official Site
Trailer
---
Thoroughbreds
(R)
Rated for disturbing behavior, bloody images, language, sexual references, and some drug content.

Anya Taylor-Joy, Anton Yelchin
- 1 hr. 30 mins.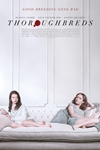 Childhood friends Lily and Amanda reconnect in suburban Connecticut after years of growing apart. Lily has turned into a polished, upper-class teenager, with a fancy boarding school on her transcript and a coveted internship on her resume; Amanda has developed a sharp wit and her own particular attitude, but all in the process of becoming a social outcast. Though they initially seem completely at odds, the pair bond over Lily's contempt for her oppressive stepfather, Mark, and as their friendship grows, they begin to bring out one another's most destructive tendencies. Their ambitions lead them to hire a local hustler, Tim, and take matters into their own hands to set their lives straight.
Official Site
Trailer
---
A Wrinkle in Time
(PG)
Rated for thematic elements and some peril

Oprah Winfrey, Reese Witherspoon
- 1 hr. 49 mins.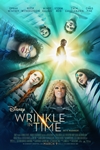 Meg Murry is a typical middle school student struggling with issues of self-worth who just wants to fit in. The daughter of two world-renowned physicists, she is intelligent and uniquely gifted, as is Meg's younger brother, Charles Wallace, but she has yet to realize it for herself. Complicating matters is the mysterious disappearance of Mr. Murry, which has left Meg devastated and her mother broken-hearted. Charles Wallace introduces Meg and her fellow classmate Calvin to three celestial beings (Mrs. Which, Mrs. Whatsit and Mrs. Who) who have journeyed to Earth to help search for their father, and together they embark on their formidable quest. Travelling via a wrinkling of time and space known as tessering, they are transported to worlds beyond their imagination where they must confront a powerful evil force. To make it back home to Earth, Meg must face the darkness within herself in order to harness the strength necessary to defeat the darkness rapidly enveloping the Universe.
Official Site
Trailer
---
Red Sparrow
(R)
Rated for strong violence, torture, sexual content, language and some graphic nudity

Jenifer Lawrence, Joel Edgerton
- 2 hr. 20 mins.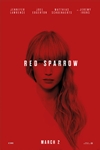 Dominika Egorova is many things. A devoted daughter determined to protect her mother at all costs. A prima ballerina whose ferocity has pushed her body and mind to the absolute limit. A master of seductive and manipulative combat. When she suffers a career-ending injury, Dominika and her mother are facing a bleak and uncertain future. That is why she finds herself manipulated into becoming the newest recruit for Sparrow School, a secret intelligence service that trains exceptional young people like her to use their bodies and minds as weapons. After enduring the perverse and sadistic training process, she emerges as the most dangerous Sparrow the program has ever produced. Dominika must now reconcile the person she was with the power she now commands, with her own life and everyone she cares about at risk, including an American CIA agent who tries to convince her he is the only person she can trust.
Official Site
Trailer
---
Loveless (Nelyubov)
(R)
Rated for strong sexuality, graphic nudity, language and a brief disturbing image

Maryana Spivak, Aleksey Rozin
- 2 hr. 7 mins.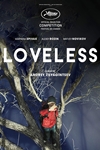 In LOVELESS, Zhenya and Boris are going through a vicious divorce marked by resentment, frustration and recriminations. Already embarking on new lives, each with a new partner, they are impatient to start again, to turn the page - even if it means threatening to abandon their 12-year-old son Alyosha. Until, after witnessing one of their fights, Alyosha disappears.
Official Site
Trailer
---
The Shape of Water
(R)
Rated for sexual content, graphic nudity, violence and language

Michael Shannon, Sally Hawkins
- 2 hr. 3 mins.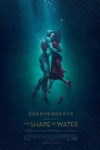 THE SHAPE OF WATER - an other-worldly fairy tale, set against the backdrop of Cold War era America circa 1963. In the hidden high-security government laboratory where she works, lonely Elisa is trapped in a life of silence and isolation. Elisa's life is changed forever when she and co-worker Zelda discover a secret classified experiment.
Official Site
Trailer
---