Do You Believe?
(PG-13)
Rated for thematic elements, an accident sequence and some vioelnce

Mira Sorvino, Sean Astin
- 1 hr. 55 mins.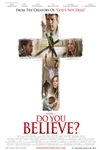 A dozen different souls - all moving in different directions, all longing for something more. As their lives unexpectedly intersect, they each are about to discover there is power in the Cross of Christ - even if they don't believe it. Yet.
When a local pastor is shaken to the core by the visible faith of an old street-corner preacher, he is reminded that true belief always requires action. His response ignites a faith-fueled journey that powerfully impacts everyone it touches in ways that only God could orchestrate.
Official Site
Trailer
---
La Sapienza
(NR)
Fabrizio Rongione, Christelle Prot
- 1 hr. 40 mins.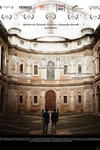 Well-known architect Alexandre Schmid begins to question the value of his work up until now. He decides to travel to Switzerland and Italy to write a long put-off essay about the Roman baroque architect Francesco Borromini, and his wife Aliénor decides to join him. While in Stresa on the Lago Maggiore, they meet a brother and sister named Goffredo and Lavinia. Aliénor decides to stay in Stresa for a while as Alexandre continues onto Rome. And since Goffredo plans on studying architecture, Aliénor tells her husband to take the boy with him.
Official Site
Trailer
---
Three Hearts (3 coeurs)
(NR)
Benoît Poelvoorde, Charlotte Gainsbourg
- 1 hr. 46 mins.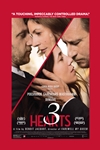 One night in provincial France, Marc meets Sylvie after missing his train back to Paris. Instantly and intensely drawn to one another, they wander through the streets until morning in rare, almost choreographed, harmony. A thwarted plan for a second meeting sends each in a separate direction - Sylvie reunites with her ex and leaves France; Marc falls in love and marries. What neither knows is that Marc's new bride is Sylvie's sister, Sophie. Upon Sylvie's return to France, the spark between her and Marc is reignited in ways that will forever alter the relationships between sister to sister and husband to wife.
Official Site
Trailer
---
The Second Best Exotic Marigold Hotel
(PG)
Rated for some language and suggestive comments

Judi Dench, Maggie Smith
- 2 hr. 2 mins.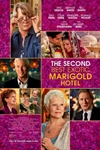 The Second Best Exotic Marigold Hotel is the expansionist dream of Sonny, and it's making more claims on his time than he has available, considering his imminent marriage to the love of his life, Sunaina. Sonny has his eye on a promising property now that his first venture, The Best Exotic Marigold Hotel for the Elderly and Beautiful, has only a single remaining vacancy-posing a rooming predicament for fresh arrivals Guy and Lavinia. Evelyn and Douglas have now joined the Jaipur workforce, and are wondering where their regular dates for Chilla pancakes will lead, while Norman and Carol are negotiating the tricky waters of an exclusive relationship, as Madge juggles two eligible and very wealthy suitors. Perhaps the only one who may know the answers is newly installed co-manager of the hotel, Muriel, the keeper of everyone's secrets. As the demands of a traditional Indian wedding threaten to engulf them all, an unexpected way forward presents itself.
Official Site
Trailer
---
Deli Man
(PG-13)
Rated for some language

Fyvush Finkel, Jerry Stiller
- 1 hr. 31 mins.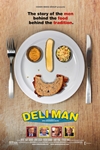 Jewish culture reflects the heart of a vital ethnic history. As that culture continues to shift and adapt alongside mainstream America, delicatessen food - as its name suggests - remains a beloved communal delicacy. In Houston, Texas, third-generation deli man Ziggy Gruber has built arguably the finest delicatessen restaurant in the U.S. His story - augmented by the stories of iconic delis such as Katz's, 2nd Avenue Deli, Nate 'n Al, Carnegie, and the Stage - embodies a tradition indelibly linked to its savory, nostalgic foods.
Official Site
Trailer
---
Wild Tales (Relatos salvajes)
(R)
Rated for violence, language and brief sexuality

Ricardo Darin, Oscar Martinez
- 2 hr. 2 mins.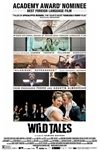 Love and deception, the return of the past, a tragedy, or even everyday violence push the characters towards the abyss and into the undeniable pleasure of losing control.
Official Site
Trailer
---
Gett: The Trial of Viviane Amsalem
(NR)
Ronit Elkabetz, Simon Abkarian
- 1 hr. 55 mins.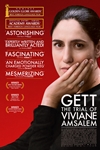 An Israeli woman seeking to finalize a divorce (gett) from her estranged husband finds herself effectively put on trial by her country's religious marriage laws. In Israel, there is neither civil marriage nor civil divorce; only Orthodox rabbis can legalize a union or its dissolution, which is only possible with the husband's full consent. Trapped in a loveless marriage, Viviane Amsalem has been applying for a divorce for three years but her religiously devout husband Elisha, continually refuses. His cold intransigence, Viviane's determination to fight for her freedom, and the ambiguous role of the rabbinical judges shape a procedure where tragedy vies with absurdity and everything is brought out into the open for judgment.
Official Site
Trailer
---
Still Alice
(PG-13)
Rated for mature thematic material, and brief language including a sexual reference

Kristen Stewart, Julianne Moore
- 1 hr. 39 mins.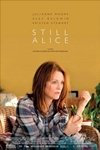 Alice Howland, happily married with three grown children, is a renowned linguistics professor who starts to forget words. When she receives a diagnosis of Early-Onset Alzheimer's Disease, Alice and her family find their bonds thoroughly tested. Her struggle to stay connected to who she once was is frightening, heartbreaking, and inspiring.
Official Site
Trailer
---
The Imitation Game
(PG-13)
Rated for some sexual references, mature thematic material and historical smoking

Benedict Cumberbatch, Keira Knightley
- 1 hr. 54 mins.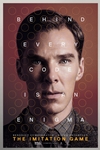 During the winter of 1952, British authorities entered the home of mathematician, cryptanalyst and war hero Alan Turing to investigate a reported burglary. They instead ended up arresting Turing himself on charges of 'gross indecency', an accusation that would lead to his devastating conviction for the criminal offense of homosexuality - little did officials know, they were actually incriminating the pioneer of modern-day computing. Famously leading a motley group of scholars, linguists, chess champions and intelligence officers, he was credited with cracking the so-called unbreakable codes of Germany's World War II Enigma machine. An intense and haunting portrayal of a brilliant, complicated man, this film follows a genius who under nail-biting pressure helped to shorten the war and, in turn, save thousands of lives.
Official Site
Trailer
---
Whiplash
(R)
Rated for strong language including some sexual references

Miles Teller, J.K. Simmons
- 1 hr. 45 mins.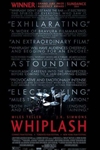 Andrew Neyman is an ambitious young jazz drummer, single-minded in his pursuit to rise to the top of his elite east coast music conservatory. Plagued by the failed writing career of his father, Andrew hungers day and night to become one of the greats. Terence Fletcher, an instructor equally known for his teaching talents as for his terrifying methods, leads the top jazz ensemble in the school. Fletcher discovers Andrew and transfers the aspiring drummer into his band, forever changing the young man's life. Andrew's passion to achieve perfection quickly spirals into obsession, as his ruthless teacher continues to push him to the brink of both his ability-and his sanity.
Official Site
Trailer
---