Kew Gardens Cinemas
81-05 Lefferts Boulevard
Kew Gardens, NY 11415 United States
Movie info (718) 441-9835
A Little Chaos
(R)
Rated for some sexuality and brief nudity

Kate Winslet, Alan Rickman
- 1 hr. 52 mins.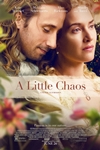 A romantic drama following Sabine, a talented landscape designer, who is building a garden at Versailles for King Louis XIV. Sabine struggles with class barriers as she becomes romantically entangled with the court's renowned landscape artist.
Official Site
Trailer
---
Max
(PG)
Rated for action violence, peril, brief language and some thematic elements

Robbie Amell, Lauren Graham
- 1 hr. 51 mins.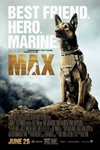 Max, a precision-trained military dog, serves on the frontlines in Afghanistan alongside his handler, U.S. Marine Kyle Wincott. When things go terribly wrong on maneuvers, Kyle is mortally wounded and Max, traumatized by the loss of his best friend, is unable to remain in service. Shipped stateside, the only human he seems willing to connect with is Kyle's teenage brother, Justin, who has issues of his own and isn't interested in taking care of his brother's troubled dog. But Max may be Justin's only chance to discover what really happened to his brother that day on the front, and with the help of a tough-talking young teen, Carmen, who has a way with dogs, Justin begins to appreciate his canine companion. Justin's growing trust in Max helps the four-legged veteran revert back to his heroic self, and as the pair race against time to unravel the mystery, they find more excitement - and danger - than they bargained for. But they each might also find an unlikely new best friend in each other.
Official Site
Trailer
---
Me and Earl and the Dying Girl
(PG-13)
Rated for sexual content, drug material, language and some thematic elements

Thomas Mann, Olivia Cooke
- 1 hr. 44 mins.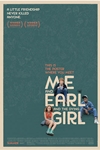 Greg is a high school senior who is trying to blend in as anonymously as possible, avoiding deeper relationships as a survival strategy for navigating the social minefield that is teenage life. He even describes his constant companion Earl, with whom he makes short film parodies of classic movies, as more of a 'co-worker' than a best friend. But when Greg's mom insists he spend time with Rachel - a girl in his class who has just been diagnosed with cancer - he slowly discovers how worthwhile the true bonds of friendship can be.
Official Site
Trailer
---
The Wolfpack
(R)
Rated for language

Mukunda Angulo, Bhagavan Angulo
- 1 hr. 38 mins.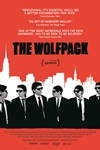 Locked away from society in an apartment on the Lower East Side of Manhattan, the Angulo brothers learn about the outside world through the films that they watch. Nicknamed the Wolfpack, the brothers spend their childhood re-enacting their favorite films using elaborate homemade props and costumes. With no friends and living on welfare, they feed their curiosity, creativity, and imagination with film, which allows them to escape from their feelings of isolation and loneliness. Everything changes when one of the brothers escapes, and the power dynamics in the house are transformed. The Wolfpack must learn how to integrate into society without disbanding the brotherhood.
Official Site
Trailer
---
Love & Mercy
(PG-13)
Rated for thematic elements, drug content and language

John Cusack, Paul Dano
- 2 hr. 0 mins.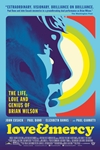 LOVE & MERCY presents an unconventional portrait of Brian Wilson, the mercurial singer, songwriter and leader of The Beach Boys. Set against the era defining catalog of Wilson's music, the film intimately examines the personal voyage and ultimate salvation of the icon whose success came at extraordinary personal cost.
Official Site
Trailer
---
Testament of Youth
(PG-13)
Rated for thematic material including bloody and disturbing war related images

Hayley Atwell, Dominic West
- 2 hr. 9 mins.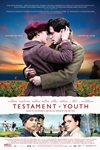 Vera Brittain, irrepressible, intelligent and free-minded, overcomes the prejudices of her family and hometown to win a scholarship to Oxford. With everything to live for, she falls in love with her brother's close friend Roland Leighton as they go to University to pursue their literary dreams. But the First World War is looming and as the boys leave for the front Vera realises she cannot sit idly by as her peers fight for their country, so volunteers as a nurse. She works tirelessly, experiencing all the grief of war. But, an indefatigable spirit, Vera endures and returns to Oxford, irrevocably changed, yet determined to create a world in which such a war can never take place again.
Official Site
Trailer
---
I'll See You in My Dreams
(PG-13)
Rated for sexual material, drug use and brief strong language

Blythe Danner, Sam Elliot
- 1 hr. 36 mins.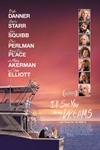 In this vibrant, funny, and heartfelt film, a widow and former songstress discovers that life can begin anew at any age. After the death of her beloved dog, Carol finds the everyday activities that have given her life structure - her regular bridge game, gardening, a glass of wine or two - have lost their luster. With the support of three loyal girlfriends, Carol decides to embrace the world, embarking on an unlikely friendship with her pool maintenance man, pursuing a new love interest, and reconnecting with her daughter.
Official Site
Trailer
---
Infinitely Polar Bear
(R)
Rated for language

Zoe Saldana, Mark Ruffalo
- 1 hr. 30 mins.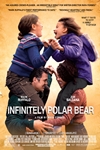 A bipolar man struggles to keep his demons at bay when he must care for his two daughters while their mother is off starting a career.
Official Site
Trailer
---
Mad Max: Fury Road 3D
(R)
Rated for intense sequences of violence throughout, and for disturbing images

Charlize Theron, Tom Hardy
- 2 hr. 0 mins.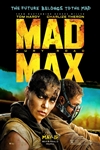 Haunted by his turbulent past, Mad Max believes the best way to survive is to wander alone. Nevertheless, he becomes swept up with a group fleeing across the Wasteland in a War Rig driven by an elite Imperator, Furiosa. They are escaping a Citadel tyrannized by the Immortan Joe, from whom something irreplaceable has been taken. Enraged, the Warlord marshals all his gangs and pursues the rebels ruthlessly in the high-octane Road War that follows.
Official Site
Trailer
---