24 Days (24 jours, la vérité sur l'affaire Ilan Halimi)
(NR)
Zabou Breitman, Pascal Elbé
- 1 hr. 50 mins.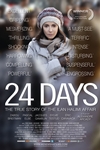 January 20, 2006: After dinner with his family, Ilan Halimi gets a call from a beautiful girl who had approached him at work and makes plans to meet her for coffee. Ilan didn't suspect a thing. He was 23 and had his whole life ahead of him. The next time Ilan's family heard from him was through a cryptic online message from kidnappers demanding ransom in exchange for their son's life.
Official Site
Trailer
---
Child 44
(R)
Rated for violence, some disturbing images, language and a scene of sexuality

Tom Hardy, Gary Oldman
- 2 hr. 17 mins.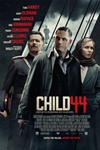 When secret police agent, Leo Demidov, uncovers evidence of a serial killer, he must work against the all-powerful Soviet government - who deny the existence of any crime in their twisted idea of 'paradise' - to track him down before he strikes again. But how do you find a killer when crime does not exist? Testing Leo's loyalty, the State accuses his wife, Raisa of being a traitor, but Leo refuses to arrest her and they are exiled from Moscow. Having lost his status and power, Leo must find redemption by working with General Mikhail Nesterov to find the murderer and stop him once and for all, no matter what shocking truth he uncovers.
Official Site
Trailer
---
True Story
(R)
Rated for language and some disturbing material

James Franco, Felicity Jones
- 1 hr. 40 mins.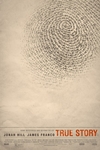 When disgraced New York Times reporter Michael Finkel meets accused killer Christian Longo - who has taken on Finkel's identity - his reporting job morphs into an unforgettable game of cat-and-mouse. Based on actual events, Finkel's relentless pursuit of Longo's true story encompasses murder, love, deceit and redemption.
Official Site
Trailer
---
Clouds of Sils Maria
(R)
Rated for language and brief graphic nudity

Juliette Binoche, Kristen Stewart
- 2 hr. 3 mins.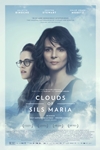 At the peak of her international career, Maria Enders is asked to perform in a revival of the play that made her famous twenty years ago. But back then she played the role of Sigrid, an alluring young girl who disarms and eventually drives her boss Helena to suicide. Now she is being asked to step into the other role, that of the older Helena. She departs with her assistant to rehearse in Sils Maria; a remote region of the Alps. A young Hollywood starlet with a penchant for scandal is to take on the role of Sigrid, and Maria finds herself on the other side of the mirror, face to face with an ambiguously charming woman who is, in essence, an unsettling reflection of herself.
Official Site
Trailer
---
While We're Young
(R)
Rated for language

Amanda Seyfried, Naomi Watts
- 1 hr. 34 mins.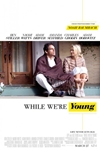 The story of a middle-aged couple whose career and marriage are overturned when a disarming young couple enters their lives.
Official Site
Trailer
---
Woman in Gold
(PG-13)
Rated for some thematic elements and brief strong language

Helen Mirren, Ryan Reynolds
- 1 hr. 50 mins.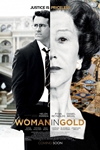 Sixty years after she fled Vienna during World War II, an elderly Jewish woman, Maria Altmann, starts her journey to retrieve family possessions seized by the Nazis, among them Klimt's famous painting 'The Lady in Gold'. Together with her inexperienced but plucky young lawyer Randy Schoenberg, she embarks upon a major battle which takes them all the way to the heart of the Austrian establishment and the U.S. Supreme Court, and forces her to confront difficult truths about the past along the way.
Official Site
Trailer
---
Danny Collins
(R)
Rated for language, drug use and some nudity

Al Pacino, Jennifer Garner
- 1 hr. 46 mins.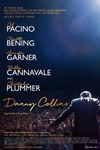 Inspired by a true story, Al Pacino stars as Danny Collins, an ageing rock star who can't give up his hard-living ways. But when his manager uncovers a 40-year-old undelivered letter written to him by John Lennon, Danny decides to change course and embarks on a heartfelt journey to rediscover his family and himself.
Official Site
Trailer
---