Mr. Holmes
(PG)
Rated for thematic elements, some disturbing images and incidental smoking

Ian McKellen, Laura Linney
- 1 hr. 45 mins.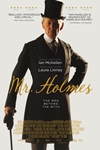 MR. HOLMES is a new twist on the world's most famous detective. 1947, an aging Sherlock Holmes returns from a journey to Japan, where, in search of a rare plant with powerful restorative qualities, he has witnessed the devastation of nuclear warfare. Now, in his remote seaside farmhouse, Holmes faces the end of his days tending to his bees, with only the company of his housekeeper and her young son, Roger. Grappling with the diminishing powers of his mind, Holmes comes to rely upon the boy as he revisits the circumstances of the unsolved case that forced him into retirement, and searches for answers to the mysteries of life and love - before it's too late.
Official Site
Trailer
---
The Stanford Prison Experiment
(R)
Rated for language including abusive behavior and some sexual references

Billy Crudup, Ezra Miller
- 2 hr. 0 mins.
What happens when a college psych study goes shockingly wrong? In this tense, psychological thriller based on the notorious true story, Billy Crudup stars as Stanford University professor Dr. Philip Zimbardo, who, in 1971, cast 24 student volunteers as prisoners and guards in a simulated jail to examine the source of abusive behavior in the prison system. The results astonished the world, as participants went from middle-class undergrads to drunk-with-power sadists and submissive victims in just a few days.
Official Site
Trailer
---
Amy
(R)
Rated for language and drug material

Amy Winehouse
- 2 hr. 8 mins.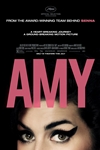 Despite just two albums to her name Amy Winehouse is one of the biggest music icons in British history. With a voice oft described as a combination of Billy Holiday, Dinah Washington and Sarah Vaughan, Amy Winehouse was a pop star with soul; a once in two generational musical talent whose appeal crossed cultural and demographic boundaries. But while her music made her a star, her chaotic personal life stole headlines.
Official Site
Trailer
---
Jimmy's Hall
(PG-13)
Rated for drug use throughout, sexual content, graphic nudity, language and some violence

Barry Ward, Simone Kirby
- 1 hr. 46 mins.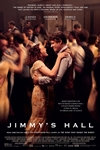 In 1921 Jimmy Gralton's sin was to build a dance hall on a rural crossroads in Ireland where young people could come to learn, to argue, to dream... but above all to dance and have fun. Jimmy's Hall celebrates the spirit of these free thinkers. The film is set in 1932 and follows events when Jimmy returned from a decade in New York and re-opened the hall. The film is freely inspired by Jimmy's life and turbulent times.
Official Site
Trailer
---
A Borrowed Identity (Dancing Arabs)
(NR)
Tawfeek Barhum, Yael Abecassis
- 1 hr. 45 mins.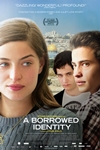 Gifted Eyad, a Palestinian Israeli boy, is given the chance to go to a prestigious Jewish boarding school in Jerusalem. As he desperately tries to fit in with his Jewish schoolmates and within Israeli society, Eyad develops a friendship with another outsider, Jonathan, a boy suffering from muscular dystrophy, and gradually becomes part of the home Jonathan shares with his mother, Edna. After falling in love with Naomi, a Jewish girl, he leaves school when their relationship is uncovered, and he discovers that he will have to sacrifice his identity in order to be accepted. Faced with a choice, Eyad will have to make a decision that will change his life forever.
Official Site
Trailer
---
Love & Mercy
(PG-13)
Rated for thematic elements, drug content and language

John Cusack, Paul Dano
- 2 hr. 0 mins.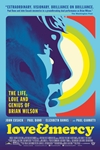 LOVE & MERCY presents an unconventional portrait of Brian Wilson, the mercurial singer, songwriter and leader of The Beach Boys. Set against the era defining catalog of Wilson's music, the film intimately examines the personal voyage and ultimate salvation of the icon whose success came at extraordinary personal cost.
Official Site
Trailer
---
Infinitely Polar Bear
(R)
Rated for language

Zoe Saldana, Mark Ruffalo
- 1 hr. 30 mins.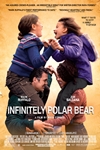 A bipolar man struggles to keep his demons at bay when he must care for his two daughters while their mother is off starting a career.
Official Site
Trailer
---
Mad Max: Fury Road 3D
(R)
Rated for intense sequences of violence throughout, and for disturbing images

Charlize Theron, Tom Hardy
- 2 hr. 0 mins.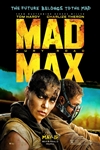 Haunted by his turbulent past, Mad Max believes the best way to survive is to wander alone. Nevertheless, he becomes swept up with a group fleeing across the Wasteland in a War Rig driven by an elite Imperator, Furiosa. They are escaping a Citadel tyrannized by the Immortan Joe, from whom something irreplaceable has been taken. Enraged, the Warlord marshals all his gangs and pursues the rebels ruthlessly in the high-octane Road War that follows.
Official Site
Trailer
---