Kew Gardens Cinemas
81-05 Lefferts Boulevard
Kew Gardens, NY 11415 United States
Movie info (718) 441-9835
Nocturnal Animals
(R)
Rated for violence, menace, graphic nudity, and language

Amy Adams, Jake Gyllenhaal
- 1 hr. 57 mins.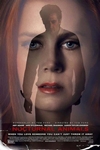 An art gallery owner is haunted by her ex-husband's novel, a violent thriller she interprets as a veiled threat and a symbolic revenge tale.
Official Site
Trailer
---
Allied
(R)
Rated for violence, some sexuality/nudity, language and brief drug use

Brad Pitt, Marion Cotillard
- 2 hr. 4 mins.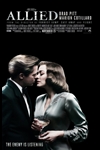 The story of intelligence officer Max Vatan, who in 1942 North Africa encounters French Resistance fighter Marianne Beausejour on a deadly mission behind enemy lines. Reunited in London, their relationship is threatened by the extreme pressures of the war.
Official Site
Trailer
---
The Edge of Seventeen
(R)
Rated for sexual content, language and some drinking - all involving teens

Hailee Steinfeld, Haley Lu Richardson
- 1 hr. 39 mins.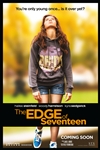 Everyone knows that growing up is hard, and life is no easier for high school junior Nadine, who is already at peak awkwardness when her all-star older brother Darian starts dating her best friend Krista. All at once, Nadine feels more alone than ever, until the unexpected friendship of a thoughtful boy gives her a glimmer of hope that things just might not be so terrible after all.
Official Site
Trailer
---
Manchester by the Sea
(R)
Rated for language throughout and some sexual content.

Michelle Williams, Kyle Chandler
- 2 hr. 17 mins.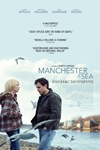 Lee Chandler is a brooding, irritable loner who works as a handyman for a Boston apartment block. One damp winter day he gets a call summoning him to his hometown, north of the city. His brother's heart has given out suddenly, and he's been named guardian to his 16-year-old nephew. As if losing his only sibling and doubts about raising a teenager weren't enough, his return to the past re-opens an unspeakable tragedy.
Official Site
Trailer
---
Elle
(R)
Rated for violence involving sexual assault, disturbing sexual content, some grisly images, brief graphic nudity, and language

Isabelle Huppert, Laurent Lafitte
- 2 hr. 10 mins.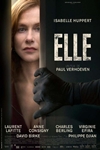 Michèle seems indestructible. Head of a leading video game company, she brings the same ruthless attitude to her love life as to business. Being attacked in her home by an unknown assailant changes Michèle's life forever. When she resolutely tracks the man down, they are both drawn into a curious and thrilling game—a game that may, at any moment, spiral out of control.
Official Site
Trailer
---
Loving
(PG-13)
Rated for thematic elements

Joel Edgerton, Ruth Negga
- 2 hr. 3 mins.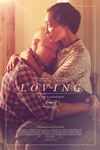 Loving celebrates the real-life courage and commitment of an interracial couple, Richard and Mildred Loving, who fell in love and were married in 1958.The couple had grown up in Central Point, a small town in Virginia that was more integrated than surrounding areas in the American South. Yet it was the state of Virginia, where they were making their home and starting a family, that first jailed and then banished them. Richard and Mildred relocated with their children to the inner city of Washington, D.C. While relatives made them feel welcome there, the more urban environment did not feel like home to them. Ultimately, the pull of their roots in Virginia would spur Mildred to try to find a way back
Official Site
Trailer
---
Moonlight
(R)
Rated for some sexuality, drug use, brief violence, and language throughout

Mahershala Ali, Naomie Harris
- 1 hr. 50 mins.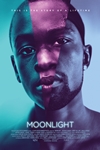 At once a vital portrait of contemporary African American life and an intensely personal and poetic meditation on identity, family, friendship, and love, MOONLIGHT is a groundbreaking piece of cinema that reverberates with deep compassion and universal truths. Anchored by extraordinary performances from a tremendous ensemble cast, Barry Jenkins's staggering, singular vision is profoundly moving in its portrayal of the moments, people, and unknowable forces that shape our lives and make us who we are.
Official Site
Trailer
---