The Comedian
(R)
Rated for crude sexual references and language throughout

Robert De Niro, Leslie Mann
- 1 hr. 59 mins.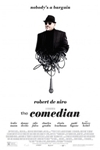 An aging comic icon, Jackie has seen better days. Despite his efforts to reinvent himself and his comic genius, the audience only wants to know him as the former television character he once played. Already a strain on his younger brother and his wife, Jackie is forced to serve out a sentence doing community service for accosting an audience member. While there, he meets Harmony, the daughter of a sleazy Florida real estate mogul, and the two find inspiration in one another resulting in surprising consequences.
Official Site
Trailer
---
I Am Not Your Negro
(PG-13)
Rated for disturbing violent images, thematic material, language and brief nudity.

Samuel L. Jackson
- 1 hr. 35 mins.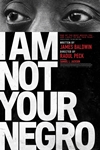 In his new film, director Raoul Peck envisions the book James Baldwin never finished - a radical narration about race in America, using the writer's original words. He draws upon James Baldwin's notes on the lives and assassinations of Medgar Evers, Malcolm X, and Martin Luther King Jr to explore and bring a fresh and radical perspective to the current racial narrative in America.
Official Site
Trailer
---
Moana Sing-Along
(PG)
Auli'i Cravalho, Dwayne Johnson
- 1 hr. 53 mins.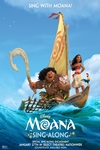 The epic journey continues for "Moana" fans as Walt Disney Animation Studios introduces an all-new sing-along version of the hit, critically-lauded comedy-adventure "Moana." From Walt Disney Animation Studios comes "Moana," a sweeping, CG-animated adventure about a spirited teenager who sails out on a daring mission to prove herself a master wayfinder and fulfill her ancestors' unfinished quest. During her journey, Moana meets the once-mighty demi-god Maui, and together, they traverse the open ocean on an action-packed voyage, encountering enormous fiery creatures and impossible odds.
Official Site
Trailer
---
The Salesman (Forushande)
(PG-13)
Rated for mature thematic elements and a brief bloody image

Taraneh Alidoosti, Shahab Hosseini
- 2 hr. 5 mins.
After their old flat becomes damaged, Emad and Rana, a young couple living in Tehran, are forced to move into a new apartment. Eventually, an incident linked to the previous tenant of their new home dramatically changes the couple's life.
Official Site
Trailer
---
Hidden Figures
(PG)
Rated for thematic elements and some language

Taraji P. Henson, Octavia Spencer
- 2 hr. 7 mins.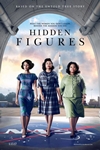 The incredible untold story of Katherine G. Johnson, Dorothy Vaughan and Mary Jackson - brilliant African-American women working at NASA, who served as the brains behind one of the greatest operations in history: the launch of astronaut John Glenn into orbit, a stunning achievement that restored the nation's confidence, turned around the Space Race, and galvanized the world. The visionary trio crossed all gender and race lines to inspire generations to dream big.
Official Site
Trailer
---
Julieta
(R)
Rated for some sexuality/nudity

Emma Suárez, Adriana Ugarte
- 1 hr. 39 mins.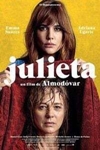 Julieta lives in Madrid with her daughter Antía. They both suffer in silence over the loss of Xoan, Antía's father and Julieta's husband. But at times grief doesn't bring people closer, it drives them apart. When Antía turns eighteen she abandons her mother, without a word of explanation. Julieta looks for her in every possible way, but all she discovers is how little she knows of her daughter.
Official Site
Trailer
---
Fences
(PG-13)
Rated for thematic elements, language and some suggestive references

Denzel Washington, Viola Davis
- 2 hr. 19 mins.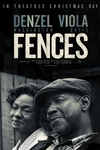 Fences is the story of Troy Maxson, a mid-century Pittsburgh sanitation worker who once dreamed of a baseball career, but was too old when the major leagues began admitting black players. He tries to be a good husband and father, but his lost dream of glory eats at him, and causes him to make a decision that threatens to tear his family apart.
Official Site
Trailer
---
Lion
(PG-13)
Rated for thematic material and some sensuality

Dev Patel, Rooney Mara
- 2 hr. 0 mins.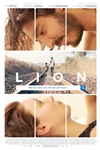 Five year old Saroo gets lost on a train which takes him thousands of miles across India, away from home and family. Saroo must learn to survive alone in Kolkata, before ultimately being adopted by an Australian couple. Twenty five years later, armed with only a handful of memories, his unwavering determination, and a revolutionary technology known as Google Earth, he sets out to find his lost family and finally return to his first home.
Official Site
Trailer
---
Manchester by the Sea
(R)
Rated for language throughout and some sexual content.

Michelle Williams, Kyle Chandler
- 2 hr. 17 mins.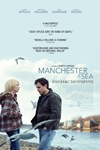 Lee Chandler is a brooding, irritable loner who works as a handyman for a Boston apartment block. One damp winter day he gets a call summoning him to his hometown, north of the city. His brother's heart has given out suddenly, and he's been named guardian to his 16-year-old nephew. As if losing his only sibling and doubts about raising a teenager weren't enough, his return to the past re-opens an unspeakable tragedy.
Official Site
Trailer
---
Arrival
(PG-13)
Rated for brief strong language

Amy Adams, Jeremy Renner
- 1 hr. 56 mins.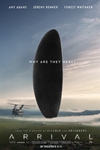 When mysterious spacecrafts touch down across the globe, an elite team - lead by expert linguist Louise Banks - is brought together to investigate. As mankind teeters on the verge of global war, Banks and the team race against time for answers - and to find them, she will take a chance that could threaten her life, and quite possibly humanity.
Official Site
Trailer
---
Moonlight
(R)
Rated for some sexuality, drug use, brief violence, and language throughout

Mahershala Ali, Naomie Harris
- 1 hr. 50 mins.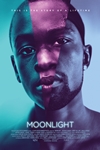 At once a vital portrait of contemporary African American life and an intensely personal and poetic meditation on identity, family, friendship, and love, MOONLIGHT is a groundbreaking piece of cinema that reverberates with deep compassion and universal truths. Anchored by extraordinary performances from a tremendous ensemble cast, Barry Jenkins's staggering, singular vision is profoundly moving in its portrayal of the moments, people, and unknowable forces that shape our lives and make us who we are.
Official Site
Trailer
---