The Upside
(PG-13)
Rated for suggestive content and drug use

Bryan Cranston, Kevin Hart
- 1 hr. 58 mins.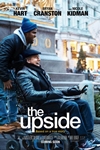 Inspired by a true story, The Upside is a heartfelt comedy about a recently paroled ex-convict (Kevin Hart) who strikes up an unusual and unlikely friendship with a paralyzed billionaire (Bryan Cranston).
Official Site
Trailer
---
On The Basis Of Sex
(PG-13)
Rated for some language and suggestive content

Felicity Jones, Armie Hammer
- 1 hr. 54 mins.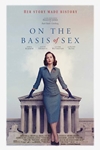 The film tells an inspiring and spirited true story that follows young lawyer Ruth Bader Ginsburg as she teams with her husband Marty to bring a groundbreaking case before the Supreme Court and overturn a century of gender discrimination. The feature will premiere in 2018 in line with Justice Ginsburg's 25th anniversary on the Supreme Court.
Official Site
Trailer
---
Vice
(R)
Rated for language and some violent images

Christian Bale, Amy Adams
- 2 hr. 12 mins.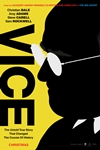 VICE explores the epic story about how a bureaucratic Washington insider quietly became the most powerful man in the world as Vice-President to George W. Bush, reshaping the country and the globe in ways that we still feel today.
Official Site
Trailer
---
If Beale Street Could Talk
(R)
Rated for language and some sexual content

KiKi Layne, Regina King
- 1 hr. 57 mins.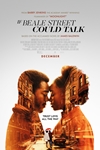 Set in early-1970s Harlem, If Beale Street Could Talk is a timeless and moving love story of both a couple's unbreakable bond and the African-American family's empowering embrace, as told through the eyes of 19-year old Tish Rivers (screen newcomer KiKi Layne). A daughter and wife-to-be, Tish vividly recalls the passion, respect and trust that have connected her and her artist fiancÚ Alonzo Hunt, who goes by the nickname Fonny (Stephan James). Friends since childhood, the devoted couple dream of a future together but their plans are derailed when Fonny is arrested for a crime he did not commit.
Official Site
Trailer
---
The Favourite
(R)
Rated for strong sexual content, nudity and language

Olivia Colman, Emma Stone
- 2 hr. 0 mins.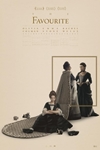 Early 18th century. England is at war with the French. Nevertheless, duck racing and pineapple eating are thriving. A frail Queen Anne occupies the throne and her close friend Lady Sarah governs the country in her stead while tending to Anne's ill health and mercurial temper. When a new servant Abigail arrives, her charm endears her to Sarah. Sarah takes Abigail under her wing and Abigail sees a chance at a return to her aristocratic roots. As the politics of war become quite time consuming for Sarah, Abigail steps into the breach to fill in as the Queen's companion. Their burgeoning friendship gives her a chance to fulfil her ambitions and she will not let woman, man, politics or rabbit stand in her way.
Official Site
Trailer
---
Green Book
(PG-13)
Rated for thematic content, language including racial epithets, smoking, some violence and suggestive material

Viggo Mortensen, Mahershala Ali
- 2 hr. 10 mins.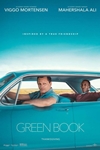 When Tony Lip (Mortensen), a bouncer from an Italian-American neighborhood in the Bronx, is hired to drive Dr. Don Shirley (Ali), a world-class Black pianist, on a concert tour from Manhattan to the Deep South, they must rely on "The Green Book" to guide them to the few establishments that were then safe for African-Americans. Confronted with racism, danger-as well as unexpected humanity and humor-they are forced to set aside differences to survive and thrive on the journey of a lifetime.
Official Site
Trailer
---