Kew Gardens Cinemas
81-05 Lefferts Boulevard
Kew Gardens, NY 11415 United States
Movie info (718) 441-9835
Dunkirk
(PG-13)
Rated for intense war experience and some language

Tom Hardy, Mark Rylance
- 1 hr. 47 mins.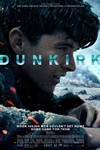 In May 1940, Germany advanced into France, trapping Allied troops on the beaches of Dunkirk. Under air and ground cover from British and French forces, troops were slowly and methodically evacuated from the beach using every serviceable naval and civilian vessel that could be found. At the end of this heroic mission, 330,000 French, British, Belgian and Dutch soldiers were safely evacuated.
Official Site
Trailer
---
Lady Macbeth
(R)
Rated for some disturbing violence, strong sexuality/nudity, and language.

Florence Pugh, Christopher Fairbank
- 1 hr. 29 mins.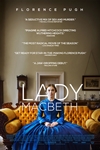 Rural England, 1865. Katherine is stifled by her loveless marriage to a bitter man twice her age, and his cold, unforgiving family. When she embarks on a passionate affair with a young worker on her husband's estate, a force is unleashed inside her so powerful that she will stop at nothing to get what she wants.
Official Site
Trailer
---
13 Minutes (Elser - Er hatte die Welt verandert)
(R)
Rated for disturbing violence and some sexuality

Christian Friedel, Katharina Schüttler
- 1 hr. 50 mins.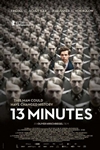 During Hitler's anniversary speech on November 8, 1939, a man is arrested on the Swiss border for possession of suspicious objects. Just minutes later, a bomb explodes in the Munich Bürgerbräukeller, immediately behind the Führer's lectern, killing eight people. The man is Georg Elser, a carpenter from Königsbronn in the Swabia region. When a map of the site of the assault and detonators are found on him, he is sent to the head of the Criminal Police in the Reichssicherheitshauptamt, Arthur Nebe and the head of the Gestapo, Heinrich Müller to be questioned. From them, Elser learns that his attempt has failed - that the man he wanted to kill in order to stop the bloodshed of the World War that had just begun, has left the Bürgerbräukeller 13 minutes before the explosion. For days, Elser is interrogated by Nebe and Müller, for days, he holds out against their questions - he looks back at how National Socialism slowly metastasised in his home village. how he attempted to oppose it with his best friend Josef Schurr and how he had to turn away from those he loved because of his plans - until he finally confesses and relates the story of his deed.
Official Site
Trailer
---
The Beguiled
(R)
Rated for some sexuality

Colin Farrell, Nicole Kidman
- 1 hr. 34 mins.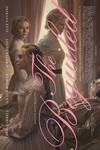 The Beguiled adapted by Sofia Coppola from Thomas Cullinan's novel of the same name, unfolds in a girls' school in the state of Virginia in 1864. As the Civil War rages, The Miss Martha Farnsworth Seminary for Young Ladies has been sheltered from the outside world - until the day a wounded Union soldier is discovered nearby and taken in.
Official Site
Trailer
---
The Little Hours
(R)
Rated for graphic nudity, sexual content and language

Alison Brie, Dave Franco
- 1 hr. 30 mins.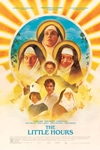 Medieval nuns Alessandra (Alison Brie), Fernanda (Aubrey Plaza), and Ginevra (Kate Micucci) lead a simple life in their convent. Their days are spent chafing at monastic routine, spying on one another, and berating the estate's day laborer. After a particularly vicious insult session drives the peasant away, Father Tommasso (John C. Reilly) brings on new hired hand Massetto (Dave Franco), a virile young servant forced into hiding by his angry lord. Introduced to the sisters as a deaf-mute to discourage temptation, Massetto struggles to maintain his cover as the repressed nunnery erupts in a whirlwind of pansexual horniness, substance abuse, and wicked revelry.
Official Site
Trailer
---
Marie Curie
()
Karolina Gruszka, Arieh Worthalter
- 1 hr. 40 mins.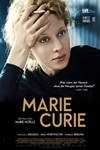 Marie Curie, The Courage of Knowledge depicts the blissful union between Marie (Karolina Gruszka) and her husband Pierre (Charles Berling), the father of her children, her partner in research, and co-winner of that first Nobel. When Pierre perishes in a tragic accident, it's up to Marie to continue their work. But as a woman and a foreigner, she's met with doubly fierce resistance. And though she perseveres, she's nearly undone by revelations regarding her relationship with a married colleague.
Official Site
Trailer
---
The Big Sick
(R)
Rated for language including some sexual references

Holly Hunter, Zoe Kazan
- 1 hr. 59 mins.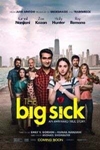 Based on the real-life courtship between Kumail Nanjiani and Emily V. Gordon, THE BIG SICK tells the story of Pakistan-born aspiring comedian Kumail, who connects with grad student Emily after one of his standup sets. However, what they thought would be just a one-night stand blossoms into the real thing, which complicates the life that is expected of Kumail by his traditional Muslim parents.
Official Site
Trailer
---
Maudie
(PG-13)
Rated for some thematic content and brief sexuality

Ethan Hawke, Sally Hawkins
- 1 hr. 55 mins.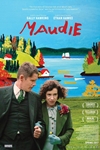 An arthritic Nova Scotia woman works as a housekeeper while she hones her skills as an artist and eventually becomes a beloved figure in the community.
Official Site
Trailer
---