Kew Gardens Cinemas
81-05 Lefferts Boulevard
Kew Gardens, NY 11415 United States
Movie info (718) 441-9835
Bohemian Rhapsody
(PG-13)
Rated for thematic elements,suggestive material, drug content and language

Rami Malek, Allen Leech
- 2 hr. 15 mins.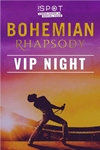 Bohemian Rhapsody is a foot-stomping celebration of Queen, their music and their extraordinary lead singer Freddie Mercury, who defied stereotypes and shattered convention to become one of the most beloved entertainers on the planet. The film traces the meteoric rise of the band through their iconic songs and revolutionary sound, their near-implosion as Mercury's lifestyle spirals out of control, and their triumphant reunion on the eve of Live Aid, where Mercury, facing a life-threatening illness, leads the band in one of the greatest performances in the history of rock music. In the process, cementing the legacy of a band that were always more like a family, and who continue to inspire outsiders, dreamers and music lovers to this day.
Official Site
Trailer
---
The Nutcracker and the Four Realms
(PG)
Rated for some mild peril

Keira Knightley, Mackenzie Foy
- 1 hr. 39 mins.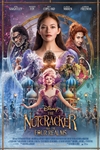 All Clara (Mackenzie Foy) wants is a key - a one-of-a-kind key that will unlock a box that holds a priceless gift from her late mother. A golden thread, presented to her at godfather Drosselmeyer's (Morgan Freeman) annual holiday party, leads her to the coveted key, which promptly disappears into a strange and mysterious parallel world. It's there that Clara encounters a soldier named Phillip (Jayden Fowora-Knight), a gang of mice and the regents who preside over three Realms: Land of Snowflakes, Land of Flowers and Land of Sweets. Clara and Phillip must brave the ominous Fourth Realm, home to the tyrant Mother Ginger (Helen Mirren), to retrieve Clara's key and hopefully return harmony to the unstable world.
Official Site
Trailer
---
Burning (beo-ning)
(NR)
Yoo Ah-in, Jun Jong-seo
- 2 hr. 28 mins.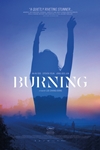 BURNING is the searing examination of an alienated young man, Jongsu (Ah-in Yoo), a frustrated introvert whose already difficult life is complicated by the appearance of two people into his orbit: first, Haemi (newcomer Jong-seo Jun), a spirited woman who offers romantic possibility, and then, Ben (Steven Yeun, THE WALKING DEAD, SORRY TO BOTHER YOU), a wealthy and sophisticated young man she returns from a trip with. When Jongsu learns of Ben's mysterious hobby and Haemi suddenly disappears, his confusion and obsessions begin to mount, culminating in a stunning finale.
Official Site
Trailer
---
Can You Ever Forgive Me?
(R)
Rated for language including some sexual references, and brief drug use

Julie Ann Emery, Melissa McCarthy
- 1 hr. 47 mins.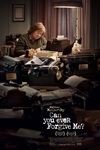 CAN YOU EVER FORGIVE ME? is the true story of best-selling celebrity biographer (and friend to cats) Lee Israel (Melissa McCarthy) who made her living in the 1970's and 80's profiling the likes of Katharine Hepburn, Tallulah Bankhead, Estee Lauder and journalist Dorothy Kilgallen. When Lee is no longer able to get published because she has fallen out of step with current tastes, she turns her art form to deception, abetted by her loyal friend Jack.
Official Site
Trailer
---
Wildlife
(PG-13)
Rated for thematic material including a sexual situation, brief strong language, and smoking

Carey Mulligan, Jake Gyllenhaal
- 1 hr. 44 mins.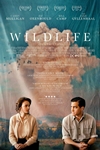 14-year-old Joe is the only child of Jeanette and Jerry - a housewife and a golf pro - in a small town in 1960s Montana. Nearby, an uncontrolled forest fire rages close to the Canadian border, and when Jerry loses his job - and his sense of purpose - he decides to join the cause of fighting the fire, leaving his wife and son to fend for themselves. Suddenly forced into the role of an adult, Joe witnesses his mother's struggle as she tries to keep her head above water.
Official Site
Trailer
---
Beautiful Boy
(R)
Rated for drug content throughout, language, and brief sexual material

Steve Carell, Timothée Chalamet
- 1 hr. 52 mins.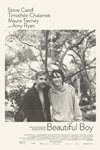 Based on the best-selling pair of memoirs from father and son David and Nic Sheff, Beautiful Boy chronicles the heartbreaking and inspiring experience of survival, relapse, and recovery in a family coping with addiction over many years.
Official Site
Trailer
---
A Star is Born
(R)
Rated for language throughout, some sexuality/nudity and substance abuse

Lady Gaga, Bradley Cooper
- 2 hr. 15 mins.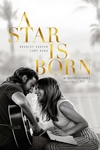 In this new take on the tragic love story, he plays seasoned musician Jackson Maine, who discovers - and falls in love with - struggling artist Ally (Gaga). She has just about given up on her dream to make it big as a singer, until Jack coaxes her into the spotlight.  But even as Ally's career takes off, the personal side of their relationship is breaking down, as Jack fights an ongoing battle with his own internal demons.
Official Site
Trailer
---