Kew Gardens Cinemas
81-05 Lefferts Boulevard
Kew Gardens, NY 11415 United States
Movie info (718) 441-9835
Dolittle
(PG)
Rated for some action, rude humor and brief language

Robert Downey Jr., Antonio Banderas
- 1 hr. 41 mins.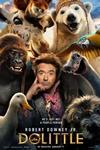 After losing his wife seven years earlier, the eccentric Dr. John Dolittle, famed doctor and veterinarian of Queen Victoria's England, hermits himself away behind the high walls of Dolittle Manor with only his menagerie of exotic animals for company. But when the young queen falls gravely ill, a reluctant Dolittle is forced to set sail on an epic adventure to a mythical island in search of a cure, regaining his wit and courage as he crosses old adversaries and discovers wondrous creatures.
Official Site
Trailer
---
1917
(R)
Rated for violence, some disturbing images, and language

Richard Madden, Benedict Cumberbatch
- 1 hr. 59 mins.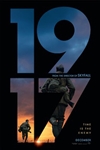 At the height of the First World War, two young British soldiers, Schofield (Captain Fantastic's George MacKay) and Blake (Game of Thrones' Dean-Charles Chapman) are given a seemingly impossible mission. In a race against time, they must cross enemy territory and deliver a message that will stop a deadly attack on hundreds of soldiers - Blake's own brother among them.
Official Site
Trailer
---
Just Mercy
(PG-13)
Rated for thematic content including some racial epithets

Michael B. Jordan, Brie Larson
- 2 hr. 17 mins.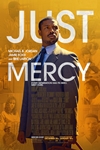 A powerful and thought-provoking true story, "Just Mercy" follows young lawyer Bryan Stevenson (Jordan) and his history-making battle for justice. After graduating from Harvard, Bryan might have had his pick of lucrative jobs. Instead, he heads to Alabama to defend those wrongly condemned, with the support of local advocate Eva Ansley (Larson). One of his first, and most incendiary, cases is that of Walter McMillian (Foxx), who, in 1987, was sentenced to die for the notorious murder of an 18-year-old girl, despite a preponderance of evidence proving his innocence and the fact that the only testimony against him came from a criminal with a motive to lie. In the years that follow, Bryan becomes embroiled in a labyrinth of legal and political maneuverings and overt and unabashed racism as he fights for Walter, and others like him, with the odds and the system stacked against them.
Official Site
Trailer
---
Little Women
(PG)
Rated for thematic elements and brief smoking

Saoirse Ronan, Emma Watson
- 2 hr. 15 mins.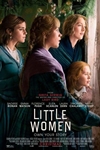 Writer-director Greta Gerwig (Lady Bird) has crafted a Little Women that draws on both the classic novel and the writings of Louisa May Alcott, and unfolds as the author's alter ego, Jo March, reflects back and forth on her fictional life. In Gerwig's take, the beloved story of the March sisters - four young women each determined to live life on her own terms -- is both timeless and timely. Portraying Jo, Meg, Amy, and Beth March, the film stars Saoirse Ronan, Emma Watson, Florence Pugh, Eliza Scanlen, with Timothée Chalamet as their neighbor Laurie, Laura Dern as Marmee, and Meryl Streep as Aunt March.
Official Site
Trailer
---
Jojo Rabbit
(PG-13)
Rated for mature thematic content, some disturbing images, violence, and language

Roman Griffin Davis, Scarlett Johansson
- 1 hr. 48 mins.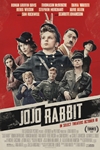 Writer director Taika Waititi (THOR: RAGNAROK, HUNT FOR THE WILDERPEOPLE), brings his signature style of humor and pathos to his latest film, JOJO RABBIT, a World War II satire that follows a lonely German boy (Roman Griffin Davis), whose world view is turned upside down when he discovers his single mother (Scarlett Johansson) is hiding a young girl (Thomasin McKenzie) in her attic. Aided only by his idiotic imaginary friend, Adolf Hitler (Taika Waititi), Jojo must confront his naive patriotism.
Official Site
Trailer
---
Parasite
(R)
Rated for language, some violence and sexual content

Song Kang Ho, Chang Hyae Jin
- 2 hr. 13 mins.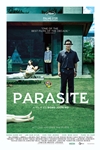 Meet the Park Family: the picture of aspirational wealth. And the Kim Family, rich in street smarts but not much else. Be it chance or fate, these two houses are brought together and the Kims sense a golden opportunity. Masterminded by college-aged Ki-woo, the Kim children expediently install themselves as tutor and art therapist to the Parks. Soon, a symbiotic relationship forms between the two families. The Kims provide indispensable luxury services while the Parks give the Kims a way out of their shabby circumstances. But this new ecosystem is fragile, and soon enough greed and class prejudice threaten to upend the Kims' newfound comfort.
Official Site
Trailer
---