Kew Gardens Cinemas
81-05 Lefferts Boulevard
Kew Gardens, NY 11415 United States
Movie info (718) 441-9835
Stronger
(R)
Rated for language throughout, some graphic injury images, and brief sexuality/nudity

Jake Gyllenhaal, Tatiana Maslany
- 1 hr. 56 mins.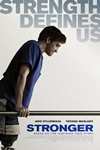 Stronger is the inspiring true story of Jeff Bauman, an ordinary man who captured the hearts of his city and the world to become the symbol of hope following the infamous 2013 Boston Marathon bombing. Jake Gyllenhaal stars as Jeff, a 27-year-old, working-class Boston man who was at the marathon to try and win back his ex-girlfriend Erin (Tatiana Maslany). Waiting for her at the finish line when the blast occurs, he loses both his legs in the attack. After regaining consciousness in the hospital, Jeff is able to help law enforcement identify one of the bombers, but his own battle has just begun. He tackles months of physical and emotional rehabilitation with the unwavering support of Erin and his family. It is Jeff's deeply personal account of the heroic journey that tests a family's bond, defines a community's pride and inspires his inner courage to overcome devastating adversity. Filled with raw emotion, humanity and humor, Stronger is the inspirational real-life story of the man who became the living embodiment of "Boston Strong." The film also stars Academy Award® nominee Miranda Richardson and is directed by David Gordon Green.
Official Site
Trailer
---
Brad's Status
(R)
Ben Stiller, Jenna Fischer
- 1 hr. 42 mins.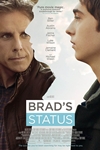 When Brad Sloan (Ben Stiller) accompanies his college bound son to the East Coast, the visit triggers a crisis of confidence in Brad's Status, writer and director Mike White's bittersweet comedy. Brad has a satisfying career and a comfortable life in suburban Sacramento where he lives with his sweet-natured wife, Melanie (Jenna Fischer), and their musical prodigy son, Troy (Austin Abrams), but it's not quite what he imagined during his college glory days. Showing Troy around Boston, where Brad went to university, he can't help comparing his life with those of his four best college friends: a Hollywood bigshot (White), a hedge fund founder (Luke Wilson), a tech entrepreneur (Jemaine Clement), and a political pundit and bestselling author (Michael Sheen). As he imagines their wealthy, glamorous lives, he wonders if this is all he will ever amount to. But when circumstances force him to reconnect with his former friends, Brad begins to question whether he has really failed or is, in some ways at least, the most successful of them all.
Official Site
Trailer
---
mother!
(R)
Rated for strong disturbing violent content, some sexuality, nudity and language

Jennifer Lawrence, Javier Bardem
- 2 hr. 1 mins.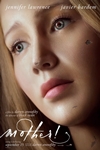 A couple's relationship is tested when uninvited guests arrive at their home, disrupting their tranquil existence. From filmmaker Darren Aronofsky (Black Swan, Requiem for a Dream), mother! stars Jennifer Lawrence, Javier Bardem, Ed Harris and Michelle Pfeiffer in this riveting psychological thriller about love, devotion and sacrifice.
Official Site
Trailer
---
Rebel in the Rye
(PG-13)
Rated for thematic elements, language including sexual references, some violence, and smoking throughout

Nicholas Hoult, Kevin Spacey
- 1 hr. 49 mins.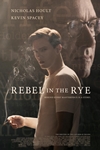 Set in mid-century New York City, the biopic tells the story of J.D. Salinger (Nicholas Hoult) and the inspiration behind his creation of the American classic "The Catcher in the Rye" and its beloved lead character Holden Caulfield. The film sheds light on the events that shaped the young author, and some of the influential people who he meets in his pursuit of success - namely his mentor Whit Burnett (played by Kevin Spacey). With unwavering support from his mentor and colleagues (and with Holden always at his side) Salinger overcomes some of life's greatest obstacles - from heartbreak to a brutal war with long-lasting impacts - eventually publishing the novel that propels him to fame. Despite the success he enjoys as an acclaimed author, we see how taxing the creative process can be, and watch as Salinger pays a very high price for his art. The film is as much about the pursuit of artistic expression and how far one will go for their passion, as it is the story of how J.D. Salinger created his masterpiece.
Official Site
Trailer
---
The Unknown Girl (La Fille inconnue)
()
Adèle Haenel, Olivier Bonnaud
- 1 hr. 53 mins.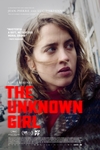 The new film from acclaimed directors the Dardenne brothers (Two Days, One Night) is a searing saga of guilt and redemption. One evening after work hours, Jenny (Adèle Haenel), a young doctor, allows the door buzzer at the small clinic where she works to go unanswered. It's only later that she learns that the person ringing was an unidentified African woman found dead shortly after by the side of a road. Consumed by the thought that she is to blame, Jenny embarks on an obsessive crusade to discover who the anonymous woman was and to see to it that she is not forgotten. Shot through with low-key suspense and the heart-stopping realism that has become the directors' trademark, The Unknown Girl is both a gripping mystery and a profoundly human moral tale.
Official Site
Trailer
---
Viceroy's House
(NR)
Gillian Anderson, Michael Gambon
- 1 hr. 46 mins.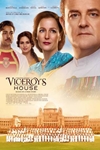 Viceroy's House in Delhi was the home of the British rulers of India. After 300 years, that rule was coming to an end. For 6 months in 1947, Lord Mountbatten, great grandson of Queen Victoria, assumed the post of the last Viceroy, charged with handing India back to its people.The film's story unfolds within that great House. Upstairs lived Mountbatten together with his wife and daughter; downstairs lived their 500 Hindu, Muslim and Sikh servants. As the political elite - Nehru, Jinnah and Gandhi - converged on the House to wrangle over the birth of independent India, conflict erupted. A decision was taken to divide the country and create a new Muslim homeland: Pakistan. It was a decision whose consequences reverberate to this day.
Official Site
Trailer
---
Wind River
(R)
Rated strong violence, a rape, disturbing images, and language

Martin Sensmeier, Elizabeth Olsen
- 1 hr. 50 mins.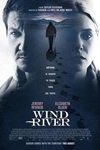 WIND RIVER is a chilling thriller that follows a rookie FBI agent (Elizabeth Olsen) who teams up with a local game tracker with deep community ties and a haunted past (Jeremy Renner) to investigate the murder of a local girl on a remote Native American Reservation in the hopes of solving her mysterious death.
Official Site
Trailer
---