Kew Gardens Cinemas
81-05 Lefferts Boulevard
Kew Gardens, NY 11415 United States
Movie info (718) 441-9835
Wonder
(PG)
Rated for thematic elements including bullying, and some mild language

Julia Roberts, Jacob Tremblay
- 1 hr. 43 mins.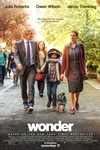 Based on the New York Times bestseller, WONDER tells the inspiring and heartwarming story of August Pullman. Born with facial differences that, up until now, have prevented him from going to a mainstream school, Auggie becomes the most unlikely of heroes when he enters the local fifth grade. As his family, his new classmates, and the larger community all struggle to find their compassion and acceptance, Auggie's extraordinary journey will unite them all and prove you can't blend in when you were born to stand out.
Official Site
Trailer
---
Murder on the Orient Express
(PG-13)
Rated for violence and thematic elements

Kenneth Branagh, Willem Dafoe
- 1 hr. 49 mins.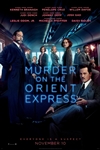 What starts out as a lavish train ride through Europe quickly unfolds into one of the most stylish, suspenseful and thrilling mysteries ever told. From the novel by best-selling author Agatha Christie, "Murder on the Orient Express" tells the tale of thirteen strangers stranded on a train, where everyone's a suspect. One man must race against time to solve the puzzle before the murderer strikes again.
Official Site
Trailer
---
Lady Bird
(R)
Rated for language, sexual content, brief graphic nudity and teen partying

Saoirse Ronan, Laurie Metcalf
- 1 hr. 33 mins.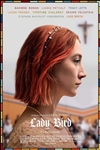 The relationship comedy stars Saoirse Ronan as Christine McPherson, a rebellious student at a conservative Catholic Sacramento high school who wants to escape her family and small town constraints to go to college in New York.
Official Site
Trailer
---
1945
()
Péter Rudolf, Bence Tasnádi
- 1 hr. 31 mins.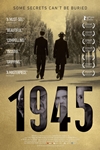 On a summer day in 1945, an Orthodox man and his grown son return to a village in Hungary while the villagers prepare for the wedding of the town clerk's son. The townspeople - suspicious, remorseful, fearful, and
cunning expect the worst and behave accordingly. The town clerk fears the men may be heirs of the village's deported Jews and expects them to demand their illegally acquired property back.
Official Site
Trailer
---
Novitiate
(R)
Morgan Saylor, Dianna Agron
- 2 hr. 3 mins.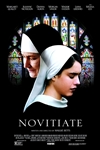 Spanning over a decade from the early 1950s through to the mid-60s, NOVITIATE is about a young girl's first initiation with love, in this case with God. Raised by a non-religious, single mother in rural Tennessee, a scholarship to Catholic school soon finds Cathleen drawn into the mystery and romanticism of a life devoted to the worship and servitude of God.
With the dawn of the Vatican II era, radical changes in the Church are threating the course of nuns' lives. As she progresses from the postulant to the novitiate stage of training, she finds her faith repeatedly confronted and challenged by the harsh, often inhumane realities of being a servant of God. Cathleen finds herself struggling with issues of faith, sexuality, and recent changes in life of the Church.
Official Site
Trailer
---
The Killing of a Sacred Deer
(R)
Rated for disturbing violent and sexual content, some graphic nudity and language

Nicole Kidman, Colin Farrell
- 1 hr. 56 mins.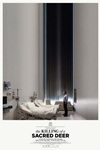 Dr. Steven Murphy (Colin Farrell) is a renowned cardiovascular surgeon presiding over a spotless household with his ophthalmologist wife Anna (Nicole Kidman) and their two exemplary children, 12-year-old Bob (Sunny Suljian) and 14-year-old Kim (Raffey Cassidy). Lurking at the margins of his idyllic suburban existence is Martin (Barry Keoghan), a fatherless teen who Steven has covertly taken under his wing. As Martin begins insinuating himself into the family's life in ever-more unsettling displays, the full scope of his intent becomes menacingly clear when he confronts Steven with a long- forgotten transgression that will shatter the Murphy family's domestic bliss.
Official Site
Trailer
---
The Florida Project
(R)
Rated for language throughout, disturbing behavior, sexual references and some drug material

Williem Dafoe, Brooklynn Prince
- 1 hr. 55 mins.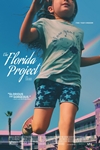 Set on a stretch of highway just outside the imagined utopia of Disney World, The Florida Project follows six-year-old Moonee (Brooklynn Prince in a stunning breakout turn) and her rebellious mother Halley (Bria Vinaite, another major discovery) over the course of a single summer. The two live week to week at "The Magic Castle," a budget motel managed by Bobby (a career-best Willem Dafoe), whose stern exterior hides a deep reservoir of kindness and compassion. Despite her harsh surroundings, the precocious and ebullient Moonee has no trouble making each day a celebration of life, her endless afternoons overflowing with mischief and grand adventure as she and her ragtag playmates - including Jancey, a new arrival to the area who quickly becomes Moonee's best friend - fearlessly explore the utterly unique world into which they've been thrown. Unbeknownst to Moonee, however, her delicate fantasy is supported by the toil and sacrifice of Halley, who is forced to explore increasingly dangerous possibilities in order to provide for her daughter.
Official Site
Trailer
---