Kew Gardens Cinemas
81-05 Lefferts Boulevard
Kew Gardens, NY 11415 United States
Movie info (718) 441-9835
Buena Vista Social Club: Adios
(PG)
Rated for historical smoking throughout, thematic elements and brief suggestive material

- 1 hr. 50 mins.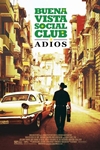 The musicians of the Buena Vista Social Club exposed the world to Cuba's vibrant culture with their landmark 1997 album. Now, against the backdrop of Cuba's captivating musical history, hear the band's story as they reflect on their remarkable careers and the extraordinary circumstances that brought them together.
Official Site
Trailer
---
Everything, Everything
(PG-13)
Rated for thematic elements and brief sensuality

Ana de la Reguera, Taylor Hickson
- 1 hr. 36 mins.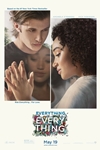 Maddy is desperate to experience the much more stimulating outside world, and the promise of her first romance. Gazing through windows and talking only through texts, she and Olly form a deep bond that leads them to risk everything to be together - even if it means losing everything.
Official Site
Trailer
---
Stefan Zweig: Farewell to Europe (Vor der Morgenrote)
(NR)
Josef Hader, Barbara Sukowa
- 1 hr. 46 mins.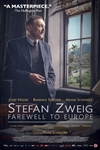 Stefan Zweig: Farewell To Europe tells the story of the Austrian writer and his life in exile from 1936 to 1942. Zweig was one of the most famous writers of his time, but as a Jewish intellectual he struggled to find the right stance towards the events in Nazi Germany. Driven to emigrate to South America at the peak of his worldwide fame, Zweig fell into despair at the sight of Europe's downfall.
Official Site
Trailer
---
The Wedding Plan (Through the Wall) (Lavor et Hakir)
(PG)
Rated for thematic elements

Noa Koler, Amos Tamam
- 1 hr. 50 mins.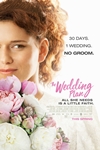 Michal is 32 years old. She became religious 12 years ago, and only now is she getting married. A month before the wedding, while checking out the catering for the event, the groom has a change of heart and the wedding is called off. Michal feels she's unable to go back to ordinary life, to the usual course of matchmaking. She feels this is the moment to change something very basic in her personality. A simple belief that God is good and sweet - that He wants to give and is only waiting for her to wish it. Michal goes on a month-long journey up to the planned wedding day: "I have the venue, the dress, the apartment; God can easily come up with my groom."
Official Site
Trailer
---
The Lovers
(R)
Rated for sexuality and language

Debra Winger, Aidan Gillen
- 1 hr. 34 mins.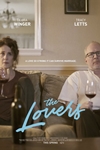 The Lovers is a refreshing, funny look at love, fidelity, and family, starring Debra Winger and Tracy Letts as a long-married and completely dispassionate husband and wife. Both are in the midst of serious affairs and are increasingly committed to their new partners. But on the brink of officially calling it quits, a spark between them suddenly and unexpectedly reignites, leading them into an impulsive romance that forces them to navigate the hilarious complications of "cheating" on their respective lovers. A mixture of humor and powerful emotion, the story is a uniquely honest take on modern marriage.
Official Site
Trailer
---
Norman
(R)
Rated for some language

Richard Gere, Lior Ashkenazi
- 1 hr. 57 mins.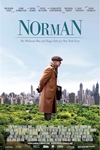 Norman Oppenheimer lives a lonely life in the margins of New York City power and money, a would-be operator dreaming up financial schemes that never come to fruition. As he has nothing real to offer, Norman strives to be everyone's friend, but his incessant networking leads him nowhere.
Always on the lookout for someone willing to pay attention to him, Norman sets his sights on Micha Eshel, a charismatic Israeli politician alone in New York at a low point in his career. Sensing Eshel's vulnerability, Norman reaches out with a gift of a very expensive pair of shoes, a gesture that deeply touches Eshel. When Eshel becomes Prime Minister three years later, he remembers.
With his very real connection to the leader of a major nation, Norman is awash in the respect he has always craved. Flush with his newfound feeling of success, Norman attempts to use Eshel's name to leverage his biggest deal ever: a series of quid pro quo transactions linking the Prime Minister to Norman's nephew, a rabbi, a mogul, his assistant, and a treasury official from the Ivory Coast. Norman's kaleidoscopic plans soon go awry, creating the potential for an international catastrophe he must struggle to prevent.
Official Site
Trailer
---