Kew Gardens Cinemas
81-05 Lefferts Boulevard
Kew Gardens, NY 11415 United States
Movie info (718) 441-9835
Born in China
(G)
John Krasinski, Xun Zhou
- 1 hr. 16 mins.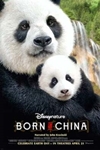 "Born In China" follows the adventures of three animal families the majestic panda, the savvy golden monkey and the elusive snow leopard. Featuring stunning imagery, the film navigates the vast terrain from the frigid mountains to the heart of the bamboo forest on the wings of a red-crowned crane, showcasing remarkably intimate family moments captured on film for the first time ever.
Official Site
Trailer
---
The Promise
(PG-13)
Rated for thematic material including war attrocities, violence and disturbing images, and some sexuality

Oscar Isaac, Christian Bale
- 2 hr. 13 mins.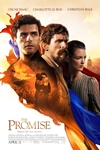 It is 1914. As the Great War looms, the mighty Ottoman Empire is crumbling. Constantinople, the once vibrant, multicultural capital on the shores of the Bosporus, is about to be consumed by chaos. Michael Boghosian, arrives in the cosmopolitan hub as a medical student determined to bring modern medicine back to Siroun, his ancestral village in Southern Turkey where Turkish Muslims and Armenian Christians have lived side by side for centuries. Photo-journalist Chris Myers, has come here only partly to cover geo-politics. He is mesmerized by his love for Ana, an Armenian artist he has accompanied from Paris after the sudden death of her father. When Michael meets Ana, their shared Armenian heritage sparks an attraction that explodes into a romantic rivalry between the two men. As the Turks form an alliance with Germany and the Empire turns violently against its own ethnic minorities, their conflicting passions must be deferred while they join forces to survive even as events threaten to overwhelm them.
Official Site
Trailer
---
The Lost City of Z
(PG-13)
Rated for violence, disturbing images, brief strong language and some nudity

Tom Holland, Charlie Hunnam
- 2 hr. 20 mins.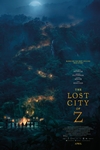 The film tells the incredible true story of British explorer Percy Fawcett, who journeys into the Amazon at the dawn of the 20th century and discovers evidence of a previously unknown, advanced civilization that may have once inhabited the region. Despite being ridiculed by the scientific establishment who regard indigenous populations as "savages," the determined Fawcett - supported by his devoted wife, son and aide-de-camp - returns time and again to his beloved jungle in an attempt to prove his case, culminating in his mysterious disappearance in 1925.
Official Site
Trailer
---
Gifted
(PG-13)
Chris Evans, Jenny Slate
- 1 hr. 41 mins.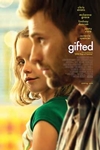 Frank Adler is a single man raising a child prodigy - his spirited young niece Mary - in a coastal town in Florida. Frank's plans for a normal school life for Mary are foiled when the seven-year-old's mathematical abilities come to the attention of Frank's formidable mother Evelyn whose plans for her granddaughter threaten to separate Frank and Mary. Octavia Spencer plays Roberta, Frank and Mary's landlady and best friend. Jenny Slate is Mary's teacher, Bonnie, a young woman whose concern for her student develops into a connection with her uncle as well.
Official Site
Trailer
---
Their Finest
(R)
Rated for some language and a scene of sexuality

Gemma Arterton, Sam Claflin
- 1 hr. 56 mins.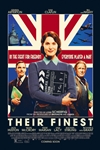 The year is 1940, Britain. With the nation devastated by the war, the British ministry turns to propaganda films to boost morale at home. Realizing their films could use "a woman's touch", the ministry hires Catrin Cole (Gemma Arterton) as a scriptwriter in charge of writing the female dialogue. Although her artist husband looks down on her job, Catrin's natural flair quickly gets her noticed by charming lead scriptwriter Buckley (Sam Claflin). Catrin and Buckley set out to make an epic feature film based on the Battle of Dunkirk starring pretentious fading movie star Ambrose Hilliard (Bill Nighy). As bombs are dropping all around them, Catrin, Buckley and their colorful cast and crew work furiously to make a film that will warm the hearts of the nation.
Official Site
Trailer
---
The Zookeeper's Wife
(PG-13)
Rated for thematic elements, disturbing images, violence, brief sexuality, nudity and smoking.

Jessica Chastain, Johan Heldenbergh
- 2 hr. 4 mins.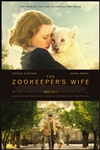 The real-life story of one working wife and mother who became a hero to hundreds during World War II. In 1939 Poland, Antonina Zabinski and her husband, Dr. Jan Zabinski, have the Warsaw Zoo flourishing under his stewardship and her care. When their country is invaded by the Nazis, Jan and Antonina are stunned - and forced to report to the Reich's newly appointed chief zoologist, Lutz Heck. To fight back on their own terms, the Zabinskis covertly begin working with the Resistance - and put into action plans to save lives out of what has become the Warsaw Ghetto, with Antonina putting herself and her family at great risk.
Official Site
Trailer
---