The Glass Castle
(PG-13)
Brie Larson, Iain Armitage
- 2 hr. 7 mins.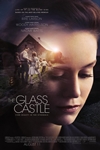 Based on one of the longest-running New York Times bestsellers, THE GLASS CASTLE tells the story of Jeannette Walls' unconventional upbringing at the hands of her deeply dysfunctional and uniquely vibrant parents, and her journey towards acceptance and fulfillment.
Official Site
Trailer
---
Detroit
(R)
Rated for strong violence and pervasive language

John Boyega, Will Poulter
- 2 hr. 23 mins.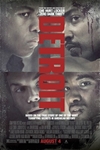 From the Academy Award winning director of THE HURT LOCKER and ZERO DARK THIRTY, DETROIT tells the gripping story of one of the most terrifying moments during the civil unrest that rocked Detroit in the summer of '67.
Official Site
Trailer
---
Menashe
(PG)
Rated for thematic elements.

Menashe Lustig
- 1 hr. 21 mins.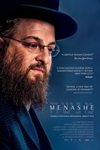 Deep in the heart of New York's ultra-orthodox Hasidic Jewish community, Menashe—a kind, hapless grocery store clerk—struggles to make ends meet and responsibly parent his young son, Rieven, following his wife Leah's death. Tradition prohibits Menashe from raising his son alone, so Rieven's strict uncle adopts him, leaving Menashe heartbroken. Meanwhile, though Menashe seems to bungle every challenge in his path, his rabbi grants him one special week with Rieven before Leah's memorial. It's his chance to prove himself a suitable man of faith and fatherhood, and restore respect among his doubters.
Official Site
Trailer
---
Dunkirk
(PG-13)
Rated for intense war experience and some language

Tom Hardy, Mark Rylance
- 1 hr. 47 mins.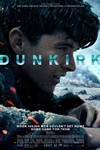 In May 1940, Germany advanced into France, trapping Allied troops on the beaches of Dunkirk. Under air and ground cover from British and French forces, troops were slowly and methodically evacuated from the beach using every serviceable naval and civilian vessel that could be found. At the end of this heroic mission, 330,000 French, British, Belgian and Dutch soldiers were safely evacuated.
Official Site
Trailer
---
Landline
(R)
Rated for sexual content, language and drug use

Jenny Slate, Finn Wittrock
- 1 hr. 36 mins.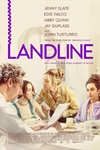 When two sisters suspect their father (John Turturro) may be having an affair, it sends them into a tailspin that reveals cracks in the family façade. For the first time, older sister Dana (Jenny Slate), recently engaged and struggling with her own fidelity, finds herself bonding with her wild teenage sister Ali (Abby Quinn). The two try to uncover the truth without tipping off their mother (Edie Falco) and discover the messy reality of love and sex in the process. Set in 1990s Manhattan, Landline is a warm, insightful and comedic drama about a family united by secrets and lies
Official Site
Trailer
---
The Midwife (Sage femme)
()
Catherine Deneuve, Mylène Demongeot
- 1 hr. 57 mins.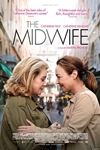 Two of French cinema's biggest stars shine in this bittersweet drama about the unlikely friendship that develops between Claire (Catherine Frot), a talented but tightly wound midwife, and Béatrice (Catherine Deneuve), the estranged, free-spirited mistress of Claire's late father. Though polar opposites in almost every way, the two come to rely on each other as they cope with the unusual circumstance that brought them together in this sharp character study from the César-award winning director Martin Provost (Séraphine).
Official Site
Trailer
---
The Big Sick
(R)
Rated for language including some sexual references

Holly Hunter, Zoe Kazan
- 1 hr. 59 mins.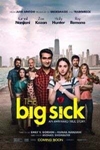 Based on the real-life courtship between Kumail Nanjiani and Emily V. Gordon, THE BIG SICK tells the story of Pakistan-born aspiring comedian Kumail, who connects with grad student Emily after one of his standup sets. However, what they thought would be just a one-night stand blossoms into the real thing, which complicates the life that is expected of Kumail by his traditional Muslim parents.
Official Site
Trailer
---