Kew Gardens Cinemas
81-05 Lefferts Boulevard
Kew Gardens, NY 11415 United States
Movie info (718) 441-9835
Trial by Fire
(R)
Rated for language throughout, some violence, disturbing images, sexual material and brief nudity

Laura Dern, Jack O'Connell
- 2 hr. 7 mins.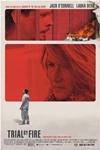 Trial by Fire is the true-life Texas story of the unlikely bond between an imprisoned death row inmate (Jack O'Connell) and a mother of two from Houston (Laura Dern) who, though facing staggering odds, fights mightily for his freedom. Cameron Todd Willingham, a poor, uneducated heavy metal devotee with a violent streak and a criminal record, is convicted of arson-related triple homicide in 1992. During his 12 years on death row, Elizabeth Gilbert, an improbable ally, uncovers questionable methods and illogical conclusions in his case, and battles with the state to expose suppressed evidence that could save him.
Official Site
Trailer
---
The Hustle
(PG-13)
Anne Hathaway, Rebel Wilson
- 1 hr. 34 mins.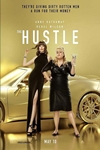 In the hilarious new comedy THE HUSTLE, Anne Hathaway and Rebel Wilson star as female scam artists, one low rent and the other high class, who team up to take down the dirty rotten men who have wronged them.
Official Site
Trailer
---
Poms
(PG-13)
Rated for some language/sexual references

Diane Keaton, Jacki Weaver
- 1 hr. 31 mins.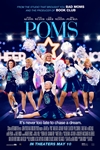 POMS is a comedy about a group of women who form a cheerleading squad at their retirement community, proving that you're never too old to 'bring it!'
Official Site
Trailer
---
Tolkien
(PG-13)
Rated for some sequences of war violence

Nicholas Hoult, Lily Collins
- 1 hr. 52 mins.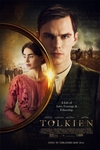 TOLKIEN explores the formative years of the orphaned author as he finds friendship, love and artistic inspiration among a group of fellow outcasts at school. This takes him into the outbreak of World War I, which threatens to tear the fellowship apart. All of these experiences would inspire Tolkien to write his famous Middle-Earth novels.
Official Site
Trailer
---
Bolden
(R)
Rated for sexual content and graphic nudity, brutal violence, language and drug use.

Gary Carr, Erik LaRay Harvey
- 1 hr. 48 mins.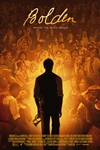 Inspired by the life of Buddy Bolden, the film reimagines the compelling, powerful and tragic life of an unknown American hero and the social context in which his revolutionary music was conceived. The birth of jazz was the birth of American popular culture from Louis Armstrong to Jimi Hendrix, The Rolling Stones, The Fugees and Dr. Dre and Bolden is where it all began. Weaving together distant memories of his past, BOLDEN immerses you in a world fueled by passion, greed and genius in early 1900s New Orleans.
Official Site
Trailer
---
Non-Fiction (Doubles vies)
(R)
Rated for some language and sexuality/nudity

Juliette Binoche, Guillaume Canet
- 1 hr. 48 mins.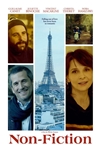 Juliette Binoche and Guillame Canet reunite with acclaimed director Olivier Assayas (Personal Shopper, Carlos) for this wry, slyly seductive tale of sex, lies, and literature. Set amidst the bohemian intelligentsia of the Parisian publishing world, Non-Fiction traces the romantic and emotional fallout that results when a controversial writer (Vincent Macaigne) begins blurring the line between fact and fiction, using his real-life love affairs - including a passionate fling with an actress (Binoche) who happens to be married to his editor (Canet) - as fodder for his explosive new novel. Balancing dry wit with keen observations on the tensions between art, commerce, and technology, Non-Fiction is a buoyant, breezy delight from a master director at his most effortlessly brilliant.
Official Site
Trailer
---
Red Joan
(R)
Rated for brief sexuality/nudity

Sophie Cookson, Tom Hughes
- 1 hr. 50 mins.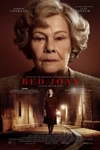 Joan Stanley (Judi Dench) is a widow living out a quiet retirement in the suburbs when, shockingly, the British Secret Service places her under arrest. The charge: providing classified scientific information including details on the building of the atomic bomb to the Soviet government for decades. As she is interrogated, Joan relives the dramatic events that shaped her life and beliefs: her student days at Cambridge, where she excelled at physics while challenging deep-seated sexism; her tumultuous love affair with a dashing political radical (Tom Hughes); and the devastation of World War II, which inspired her to risk everything in pursuit of peace. Based on a sensational true story, Red Joan vividly brings to life the conflicts between patriotism and idealism, love and duty, courage and betrayal of a woman who spent a lifetime being underestimated while quietly changing the course of history. Sophie Cookson costars.
Official Site
Trailer
---
White Crow
(NR)
- 1 hr. 0 mins. No Synopsis Available
Official Site
Trailer
---