The Incredibles 2
(PG)
Rated for action sequences and some brief mild language

Craig T. Nelson, Holly Hunter
- 1 hr. 58 mins.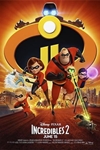 Everyone's favorite family of superheroes is back in Incredibles 2 but this time Helen (voice of Holly Hunter) is in the spotlight, leaving Bob (voice of Craig T. Nelson) at home with Violet (voice of Sarah Vowell) and Dash (voice of Huck Milner) to navigate the day-to-day heroics of normal life. It's a tough transition for everyone, made tougher by the fact that the family is still unaware of baby Jack-Jack's emerging superpowers. When a new villain hatches a brilliant and dangerous plot, the family and Frozone (voice of Samuel L. Jackson) must find a way to work together again which is easier said than done, even when they're all Incredible.
Official Site
Trailer
---
Hearts Beat Loud
(PG-13)
Rated for some drug references and brief language

Nick Offerman, Kiersey Clemons
- 1 hr. 37 mins.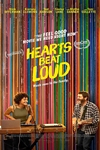 In the hip Brooklyn neighborhood of Red Hook, single dad and record store owner Frank (Nick Offerman) is preparing to send his hard-working daughter Sam (Kiersey Clemons) off to college, while being forced to close his vintage shop. Hoping to stay connected through their shared musical passions, Frank urges Sam to turn their weekly "jam sesh" into a father-daughter live act. After their first song becomes an Internet breakout, the two embark on a journey of love, growing up and musical discovery.
Official Site
Trailer
---
Ocean's 8
(PG-13)
Rated for language, drug use, and some suggestive content

Sarah Paulson, Helena Bonham Carter
- 1 hr. 50 mins.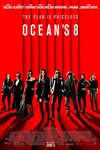 Debbie Ocean gathers a crew to attempt an impossible heist at New York City's yearly Met Gala.
Official Site
Trailer
---
First Reformed
(R)
Rated for some disturbing violent images

Ethan Hawke, Amanda Seyfried
- 1 hr. 53 mins.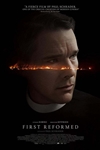 Reverend Ernst Toller is a solitary, middle-aged parish pastor at a small Dutch Reform church in upstate New York on the cusp of celebrating its 250th anniversary. Once a stop on the Underground Railroad, the church is now a tourist attraction catering to a dwindling congregation, eclipsed by its nearby parent church, Abundant Life, with its state-of-the-art facilities and 5,000-strong flock. When a pregnant parishioner asks Reverend Toller to counsel her husband, a radical environmentalist, the clergyman finds himself plunged into his own tormented past, and equally despairing future, until he finds redemption in an act of grandiose violence.
Official Site
Trailer
---
The Seagull
(PG-13)
Rated for some mature thematic elements, a scene of violence, drug use, and partial nudity

Annette Bening, Saorise Ronan
- 1 hr. 38 mins.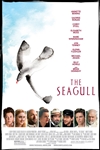 THE SEAGULL is the heartbreaking and funny story of friends and lovers, all of whom are in love with the wrong person. The movie is timely in its depiction of the tragic consequences of narcissism, particularly on young dreams and romantic love.
Official Site
Trailer
---
RBG
(PG)
Rated for some thematic elements and language

Ruth Bader Ginsburg, Jane Ginsburg
- 1 hr. 37 mins.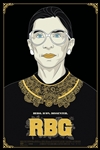 At the age of 84, U.S. Supreme Court Justice Ruth Bader Ginsburg has developed a breathtaking legal legacy while becoming an unexpected pop culture icon. But without a definitive Ginsburg biography, the unique personal journey of this diminutive, quiet warrior's rise to the nation's highest court has been largely unknown, even to some of her biggest fans - until now.
Official Site
Trailer
---