Kew Gardens Cinemas
81-05 Lefferts Boulevard
Kew Gardens, NY 11415 United States
Movie info (718) 441-9835
Us
(R)
Rated for violence/terror, and language

Elisabeth Moss, Lupita Nyong'o
- 2 hr. 0 mins.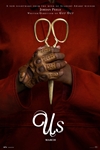 Adelaide Wilson is returning to her beachside childhood home with her husband, Gabe, and their two children for an idyllic summer getaway. Haunted by an unexplainable and unresolved trauma from her past and compounded by a string of eerie coincidences, Adelaide feels her paranoia elevate to high-alert as she grows increasingly certain that something bad is going to befall her family. After spending a tense beach day with their friends, the Tylers, Adelaide and her family return to their vacation home. When darkness falls, the Wilsons discover the silhouette of four figures holding hands as they stand in the driveway. Us pits an endearing American family against a terrifying and uncanny opponent: doppelgängers of themselves.
Official Site
Trailer
---
Ash is Purest White (Jiang hu er nv)
()
Tao Zhao, Fan Liao
- 2 hr. 30 mins.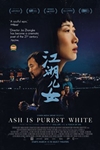 Qiao is in love with Bin, a local mobster. During a fight between rival gangs, she fires a gun to protect him. Qiao gets five years in prison for this act of loyalty. Upon her release, she goes looking for Bin to pick up where they left off.
Official Site
Trailer
---
Apollo 11
(G)
- 1 hr. 33 mins.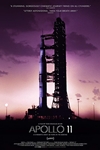 From director Todd Douglas Miller (Dinosaur 13) comes a cinematic event fifty years in the making. Crafted from a newly discovered trove of 65mm footage, and more than 11,000 hours of uncatalogued audio recordings, Apollo 11 takes us straight to the heart of NASA's most celebrated mission - the one that first put men on the moon, and forever made Neil Armstrong and Buzz Aldrin into household names. Immersed in the perspectives of the astronauts, the team in Mission Control, and the millions of spectators on the ground, we vividly experience those momentous days and hours in 1969 when humankind took a giant leap into the future.
Official Site
Trailer
---
Gloria Bell
(R)
Rated for sexuality, nudity, language and some drug use

Julianne Moore, John Turturro
- 1 hr. 42 mins.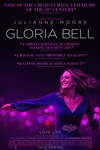 Gloria (Julianne Moore) is a free-spirited divorcée who spends her days at a straight-laced office job and her nights on the dance floor, joyfully letting loose at clubs around Los Angeles. After meeting Arnold (John Turturro) on a night out, she finds herself thrust into an unexpected new romance, filled with both the joys of budding love and the complications of dating, identity and family.
Official Site
Trailer
---
Transit
(NR)
Franz Rogowski, Paula Beer
- 1 hr. 41 mins.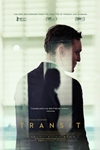 As fascism spreads, German refugee Georg (Franz Rogowski) flees to Marseille and assumes the identity of the dead writer whose transit papers he is carrying. Living among refugees from around the world, Georg falls for Marie (Paula Beer), a mysterious woman searching for her husband--the man whose identity he has stolen. Adapted from Anna Segher's 1942 novel, TRANSIT transposes the original story to the present, blurring periods to create a timeless exploration of the plight of displaced people.
Official Site
Trailer
---
The Wedding Guest
(R)
Rated for language, some violence and brief nudity

Dev Patel, Radhika Apte
- 1 hr. 34 mins.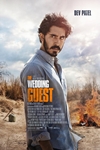 This propulsive, globetrotting thriller from acclaimed director Michael Winterbottom is a breathless tour through the shadowy underworlds and hidden realms of Pakistan and India. Jay is a man with a secret who travels from Britain to Pakistan to attend a wedding - armed with duct tape, a shotgun, and a plan to kidnap the bride-to-be. Despite his cool efficiency, the plot quickly spirals out of control, sending Jay and his hostage on the run across the border and through the railway stations, back alleys, and black markets of New Delhi - as all the while attractions simmer, loyalties shift, and explosive secrets are revealed. Pulsating with the sights and sounds of the Indian subcontinent, The Wedding Guest conjures a colorful world where danger lurks at every turn and nothing is as it seems.
Official Site
Trailer
---
Everybody Knows (Todos lo saben)
(R)
Rated for some language

Penélope Cruz, Javier Bardem
- 2 hr. 10 mins.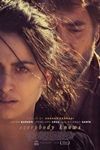 EVERYBODY KNOWS (TODOS LO SABEN) follows Laura (Cruz) on her travels from Argentina to her small home town in Spain for her sister's wedding, bringing her two children along for the occasion. Amid the joyful reunion and festivities, the eldest daughter is abducted. In the tense days that follow, various family and community tensions surface and deeply hidden secrets are revealed.
Official Site
Trailer
---