Kew Gardens Cinemas
81-05 Lefferts Boulevard
Kew Gardens, NY 11415 United States
Movie info (718) 441-9835
Marshall
(PG-13)
Rated for mature thematic content, sexuality, violence and some strong language

Dan Stevens, Kate Hudson
- 1 hr. 58 mins.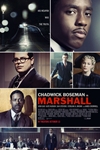 Long before he sat on the United States Supreme Court or claimed victory in Brown v. Board of Education, Thurgood Marshall (Chadwick Boseman) was a young rabble-rousing attorney for the NAACP. The new motion picture, MARSHALL, is the true story of his greatest challenge in those early days - a fight he fought alongside attorney Sam Friedman (Josh Gad), a young lawyer with no experience in criminal law: the case of black chauffeur Joseph Spell (Sterling K. Brown), accused by his white employer, Eleanor Strubing (Kate Hudson), of sexual assault and attempted murder.
Official Site
Trailer
---
Professor Marston & the Wonder Women
(R)
Rated for strong sexual content including brief graphic images, and language

Luke Evans, Rebecca Hall
- 1 hr. 48 mins.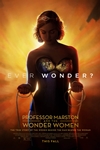 In a superhero origin tale unlike any other, the film is the incredible true story of what inspired Harvard psychologist Dr. William Moulton Marston to create the iconic Wonder Woman character in the 1940's. While Marston's feminist superhero was criticized by censors for her 'sexual perversity', he was keeping a secret that could have destroyed him. Marston's muses for the Wonder Woman character were his wife Elizabeth Marston and their lover Olive Byrne, two empowered women who defied convention: working with Marston on human behavior research -- while building a hidden life with him that rivaled the greatest of superhero disguises.
Official Site
Trailer
---
Swing Away
(PG)
Rated for language, some drinking and smoking

Shannon Elizabeth, John O'Hurley
- 1 hr. 38 mins.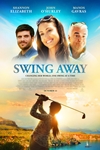 Following a meltdown that leads to a suspension, professional golfer Zoe Papadopoulos travels to her grandparents' village in Greece to escape the harsh spotlight of the international sports world. Between baking bread and eating baklava, she meets and mentors a ten-year-old girl who is determined - against all odds - to become the next golf sensation. Along the way, Zoe rediscovers her Greek heritage, her love of the game, and the hidden strength within herself as she inspires the townspeople in an epic showdown against a greedy American developer.
Official Site
Trailer
---
Blade Runner 2049
(R)
Rated for violence, some sexuality, nudity and language

Ryan Gosling, Harrison Ford
- 2 hr. 44 mins.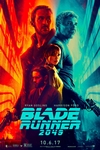 Thirty years after the events of the first film, a new blade runner, LAPD Officer K, unearths a long-buried secret that has the potential to plunge what's left of society into chaos. K's discovery leads him on a quest to find Rick Deckard, a former LAPD blade runner who has been missing for 30 years.
Official Site
Trailer
---
The Mountain Between Us
(PG-13)
Rated for a scene of sexuality, peril, injury images, and brief strong language

Idris Elba, Kate Winslet
- 1 hr. 41 mins.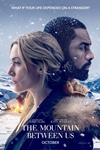 Stranded after a tragic plane crash, two strangers must forge a connection to survive the extreme elements of a remote snow covered mountain. When they realize help is not coming, they embark on a terrifying journey across hundreds of miles of wilderness, pushing one another to endure and igniting an unexpected attraction. The film is directed by Academy Award nominee Hany Abu-Asad and stars Academy Award winner Kate Winslet and Idris Elba.
Official Site
Trailer
---
Victoria & Abdul
(PG-13)
Rated for some thematic elements and language

Judi Dench, Eddie Izzard
- 1 hr. 52 mins.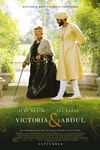 When Abdul Karim, a young clerk, travels from India to participate in the Queen's Golden Jubilee, he is surprised to find favor with the Queen herself. As the Queen questions the constrictions of her long-held position, the two forge an unlikely and devoted alliance with a loyalty to one another that her household and inner circle all attempt to destroy.
As the friendship deepens, the Queen begins to see a changing world through new eyes and joyfully reclaims her humanity.
Official Site
Trailer
---