Kew Gardens Cinemas
81-05 Lefferts Boulevard
Kew Gardens, NY 11415 United States
Movie info (718) 441-9835
Grace Jones: Bloodlight and Bami
()
Grace Jones, Jean-Paul Goude
- 1 hr. 56 mins.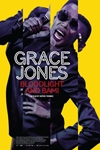 Grace Jones and Friends Live promises to be thrilling and enlightening evening with the inimitable icon, as she discusses her life and work with some of her closest collaborators, from the worlds of music, fashion, art and film, following an exclusive preview of Sophie Fiennes' highly anticipated new film Grace Jones: Bloodlight and Bami.Grace Jones: Bloodlight and Bami takes the viewer on an intimate and electrifying journey that moves between four cinematic layers - performance, family, artist and gypsy - to explore the fascinating world of this pop cultural phenomenon. Here we see her behind the mask as a daughter, mother, sister and grandmother, alongside taking to the stage for a specially commissioned performance, with legendary hits including Pull Up to the Bumper and Slave to the Rhythm showcased in full. Larger than life, bordering on cartoon, wild, scary and androgynous - Grace Jones plays all these parts.
Official Site
Trailer
---
Zama
(NR)
Daniel Gimenez Cacho, Lola Duenas
- 1 hr. 55 mins.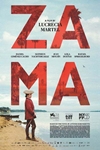 Zama, an officer of the Spanish Crown born in South America, waits for a letter from the King granting him a transfer from the town in which he is stagnating, to a better place. His situation is delicate. He must ensure that nothing overshadows his transfer. He is forced to accept submissively every task entrusted to him by successive Governors who come and go as he stays behind. The years go by and the letter from the King never arrives. When Zama notices everything is lost, he joins a party of soldiers that go after a dangerous bandit.
Official Site
Trailer
---
Beirut
(R)
Rated for language, some violence and a brief nude image.

Jon Hamm, Rosamund Pike
- 1 hr. 49 mins.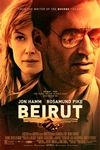 A U.S. diplomat (Jon Hamm) flees Lebanon in 1972 after a tragic incident at his home. Ten years later, he is called back to war-torn Beirut by CIA operative (Rosamund Pike) to negotiate for the life of a friend he left behind. (Formerly titled High Wire Act)
Official Site
Trailer
---
Chappaquiddick
(PG-13)
Rated for thematic material, disturbing images, some strong language, and historical smoking

Kate Mara, Ed Helms
- 1 hr. 41 mins.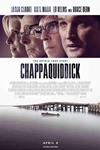 In the riveting suspense drama, CHAPPAQUIDDICK, the scandal and mysterious events surrounding the tragic drowning of a young woman, as Ted Kennedy drove his car off the infamous bridge, are revealed in the new movie starring Jason Clarke as Ted Kennedy and Kate Mara as Mary Jo Kopechne. Not only did this event take the life of an aspiring political strategist and Kennedy insider, but it ultimately changed the course of presidential history forever. Through true accounts, documented in the inquest from the investigation in 1969, director John Curran and writers Andrew Logan and Taylor Allen, intimately expose the broad reach of political power, the influence of America's most celebrated family; and the vulnerability of Ted Kennedy, the youngest son, in the shadow of his family legacy.
Official Site
Trailer
---
Lean on Pete
(R)
Rated for language and brief violence

Travis Fimmel, Steve Buscemi
- 2 hr. 1 mins.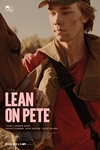 15-year-old Charley (Charlie Plummer) arrives in Portland, Oregon, with his single father Ray (Travis Fimmel), both eager for a fresh start after a series of hard knocks. While Ray descends into personal turmoil, Charley finds camaraderie at a local racetrack where he lands a job caring for an ageing quarter horse named Lean On Pete. The horse's gruff owner Del (Steve Buscemi) and his seasoned jockey Bonnie (ChloŽ Sevigny) help Charley fill the void of his father's absence until he discovers that Pete is bound for slaughter, prompting him to take extreme measures to spare his new friend's life. Charley and Pete head out into the great unknown, embarking on an odyssey across the new American frontier in search of a loving aunt Charley hasn't seen in years. They experience adventure and heartbreak in equal measure, but never lose their irrepressible hope and resiliency as they pursue their dream of finding a place they can call home.
Official Site
Trailer
---
You Were Never Really Here
(R)
Rated for strong violence, disturbing and grisly images, language, and brief nudity

Joaquin Phoenix, Ekaterina Samsonov
- 1 hr. 35 mins.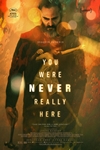 A traumatized veteran, unafraid of violence, tracks down missing girls for a living. When a job spins out of control, Joe's nightmares overtake him as a conspiracy is uncovered leading to what may be his death trip or his awakening.
Official Site
Trailer
---
The Death of Stalin
(R)
Rated for language throughout, violence and some sexual references

Jason Isaacs, Olga Kurylenko
- 1 hr. 47 mins.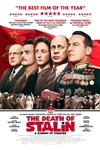 The one-liners fly as fast as political fortunes fall in this uproarious, wickedly irreverent satire from Armando Iannucci. Moscow, 1953: when tyrannical dictator Joseph Stalin drops dead, his parasitic cronies square off in a frantic power struggle to be the next Soviet leader. Among the contenders are the dweeby Georgy Malenkov, the wily Nikita Khrushchev, and the sadistic secret police chief Lavrentiy Beria. But as they bumble, brawl, and backstab their way to the top, just who is running the government? Combining palace intrigue with rapid-fire farce, this audacious comedy is a bitingly funny takedown of bureaucratic dysfunction performed to the hilt by a sparkling ensemble cast.
Official Site
Trailer
---