Downton Abbey
(PG)
Rated for thematic elements, some suggestive material, and language

Hugh Bonneville, Laura Carmichael
- 2 hr. 1 mins.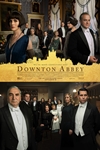 Downton Abbey follows the lives of the Crawley family and the servants who worked for them at the turn of the 20th century in an Edwardian English country house.
Official Site
Trailer
---
The Goldfinch
(R)
Rated for drug use and language

Sarah Paulson, Ansel Elgort
- 2 hr. 29 mins.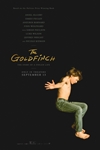 Theodore Decker was 13 years old when his mother was killed in a bombing at the Metropolitan Museum of Art. The tragedy changes the course of his life, sending him on a stirring odyssey of grief and guilt, reinvention and redemption, and even love. Through it all, he holds on to one tangible piece of hope from that terrible day...a painting of a tiny bird chained to its perch. The Goldfinch.
Official Site
Trailer
---
It Chapter Two
(R)
Rated for disturbing violent content and bloody images throughout, pervasive language, and some crude sexual material

Jessica Chastain, Bill Skarsgård
- 2 hr. 49 mins.
Evil resurfaces in Derry when the Losers Club reunite, and they return to where it all began in IT CHAPTER TWO.
Official Site
Trailer
---
Linda Ronstadt: The Sound of My Voice
(PG-13)
Rated for brief strong language and drug material

Linda Ronstadt, Dolly Parton
- 1 hr. 35 mins.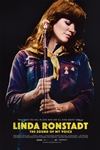 In LINDA RONSTADT: THE SOUND OF MY VOICE, Ronstadt is our guide through her early years of singing Mexican canciones with her family; her folk days with the Stone Poneys; and her reign as the "rock queen" of the '70s and early '80s. She was a pioneer for women in the male-dominated music industry; an early advocate for human rights, and had a high-profile romance with California governor Jerry Brown. Ultimately, her incredible voice was lost to Parkinson's disease, but her music and influence remain as timeless as ever. With moving performance footage and appearances by collaborators including Dolly Parton, Emmylou Harris, Bonnie Raitt and Jackson Browne, LINDA RONSTADT: THE SOUND OF MY VOICE celebrates an artist whose desire to share the music she loved made generations of fans fall in love with her - and the sound of her voice.
Official Site
Trailer
---
Brittany Runs A Marathon
(R)
Rated for language throughout, sexuality and some drug material

Jillian Bell, Lil Rel Howery
- 1 hr. 43 mins.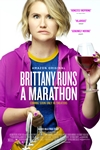 Hilarious, outgoing and always up for a good time, New Yorker Brittany Forgler is everybody's best friend ? except maybe her own. At 27, her hard-partying ways, chronic underemployment and toxic relationships are catching up with her, but when she stops by a new doctor's office to try to score some Adderall, she gets slapped with a prescription she never wanted: Get healthy. Too broke for a gym and too proud to ask for help, Brit is at a loss, until her seemingly together neighbor Catherine pushes her to lace up her Converse sneakers and run one sweaty block. The next day, she runs two. And soon, after finishing her first mile, she sets an almost unthinkable goal: running in the New York City Marathon.
Official Site
Trailer
---
Blinded by the Light
(PG-13)
Rated for thematic material and language including some ethnic slurs

Viveik Kalra, Kulvinder Ghir
- 1 hr. 58 mins.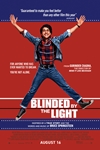 "Blinded by the Light" is a joyful story of courage, love, hope, family and the unique ability of music to lift the human spirit. The film tells the story of Javed (Viveik Kalra) a British teen of Pakistani descent, growing up in the town of Luton, England, in 1987. Amidst the racial and economic turmoil of the times, he writes poetry as a means to escape the intolerance of his hometown and the inflexibility of his traditional father. But when a classmate introduces him to the music of The Boss, Javed sees parallels to his working-class life in Springsteen's powerful lyrics. As Javed discovers a cathartic outlet for his own pent-up dreams, he also begins to find the courage to express himself in his own unique voice.
Official Site
Trailer
---
Once Upon a Time...in Hollywood
(R)
Rated for language throughout, some strong graphic violence, drug use, and sexual references

Leonardo DiCaprio, Brad Pitt
- 2 hr. 41 mins.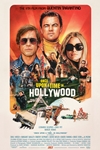 Quentin Tarantino's Once Upon a Time...in Hollywood visits 1969 Los Angeles, where everything is changing, as TV star Rick Dalton (Leonardo DiCaprio) and his longtime stunt double Cliff Booth (Brad Pitt) make their way around an industry they hardly recognize anymore. The ninth film from the writerdirector features a large ensemble cast and multiple storylines in a tribute to the final moments of Hollywood's golden age.
Official Site
Trailer
---
Heading Home: The Tale of Team Israel
()
- 1 hr. 27 mins.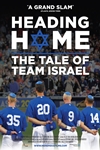 Heading Home: The Tale of Team Israel is the David-and-Goliath story of Israel's national baseball team as it competes for the first time in the World Baseball Classic. After years of crushing defeats, Israel finally ranks among the world's best in 2017. Its roster includes many Jewish-American major leaguers, most with a tenuous relationship to Judaism, barely any ever having set foot in Israel. Their odyssey takes them from the Holy Land where they are hailed as modern-day Maccabees to the tournament in South Korea where they must debunk their reputations as has-beens and wannabes. The connection to Israel that the players forge pushes them to unexpected heights as they represent the country on the world stage.
Official Site
Trailer
---