The Legend of Hallowaiian
(PG)
Rated for some mild action

Mark Hamill, Tia Carrere
- 1 hr. 21 mins.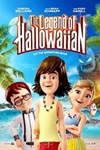 It is Hallowaiian on the Big Island of Hawaii, so excitement and mischief are in the air. Three young friends, Kai, Eddie and Leilani uncover a mysterious idol in a secret cave whilst catching some waves at sunset. They quickly uncover that they've unleashed an ancient evil upon the island in the form of a giant pineapple headed monster. The kids find help in some mystical friends and discover that in order to vanquish the evil, Kai must uncover his heritage, and believe the ancient stories of his ancestors.
Official Site
Trailer
---
Bad Times at the El Royale
(R)
Rated for strong violence, language, some drug content and brief nudity

Jeff Bridges, Cynthia Erivo
- 2 hr. 20 mins.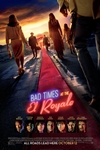 Seven strangers, each with a secret to bury, meet at Lake Tahoe's El Royale, a rundown hotel with a dark past. Over the course of one fateful night, everyone will have a last shot at redemption... before everything goes to hell.
Official Site
Trailer
---
Beautiful Boy
(R)
Rated for drug content throughout, language, and brief sexual material

Steve Carell, Timothée Chalamet
- 1 hr. 52 mins.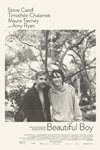 Based on the best-selling pair of memoirs from father and son David and Nic Sheff, Beautiful Boy chronicles the heartbreaking and inspiring experience of survival, relapse, and recovery in a family coping with addiction over many years.
Official Site
Trailer
---
First Man
(PG-13)
Rated for some thematic content involving peril, and brief strong language

Ryan Gosling, Claire Foy
- 2 hr. 18 mins.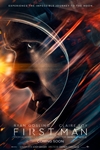 On the heels of their six-time Academy Award®-winning smash, La La Land, Oscar®-winning director Damien Chazelle and star Ryan Gosling reteam for Universal Pictures' First Man, the riveting story of NASA's mission to land a man on the moon, focusing on Neil Armstrong and the years 1961-1969. A visceral, first-person account, based on the book by James R. Hansen, the movie will explore the sacrifices and the cost on Armstrong and on the nation of one of the most dangerous missions in history.
Official Site
Trailer
---
A Star is Born
(R)
Rated for language throughout, some sexuality/nudity and substance abuse

Lady Gaga, Bradley Cooper
- 2 hr. 15 mins.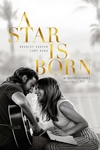 In this new take on the tragic love story, he plays seasoned musician Jackson Maine, who discovers - and falls in love with - struggling artist Ally (Gaga). She has just about given up on her dream to make it big as a singer, until Jack coaxes her into the spotlight.  But even as Ally's career takes off, the personal side of their relationship is breaking down, as Jack fights an ongoing battle with his own internal demons.
Official Site
Trailer
---
The Old Man & The Gun
(PG-13)
Rated for brief strong language

Robert Redford, Casey Affleck
- 1 hr. 33 mins.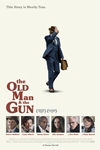 THE OLD MAN AND THE GUN is based on the true story of Forrest Tucker (Robert Redford), from his audacious escape from San Quentin at the age of 70 to an unprecedented string of heists that confounded authorities and enchanted the public. Wrapped up in the pursuit are detective John Hunt (Casey Affleck), who becomes captivated with Forrest's commitment to his craft, and a woman (Sissy Spacek), who loves him in spite of his chosen profession.
Official Site
Trailer
---
Colette
(R)
Rated for some sexuality/nudity

Keira Knightley, Dominic West
- 1 hr. 48 mins.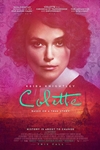 After marrying a successful Parisian writer known commonly as 'Willy' (Dominic West), Sidonie-Gabrielle Colette (Keira Knightley) is transplanted from her childhood home in rural France to the intellectual and artistic splendor of Paris. Soon after, Willy convinces Colette to ghostwrite for him. She pens a semi-autobiographical novel about a witty and brazen country girl named Claudine, sparking a bestseller and a cultural sensation. After its success, Colette and Willy become the talk of Paris and their sexual adventures with other women inspire additional Claudine novels. Colette's fight over creative ownership and gender roles drives her to overcome societal constraints, revolutionizing literature, fashion and sexual expression.
Official Site
Trailer
---