The LEGO Movie 2: The Second Part
(PG)
Rated for mild action and rude humor

Chris Pratt, Elizabeth Banks
- 1 hr. 46 mins.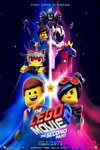 It's been five years since everything was awesome and the citizens are facing a huge new threat: LEGO DUPLO® invaders from outer space, wrecking everything faster than they can rebuild.The battle to defeat them and restore harmony to the LEGO universe will take Emmet, Lucy, Batman and their friends to faraway, unexplored worlds, including a strange galaxy where everything is a musical. It will test their courage, creativity and Master Building skills, and reveal just how special they really are.
Official Site
Trailer
---
To Dust
(R)
Rated for language and some disturbing images

Géza Röhrig, Sammy Voit
- 1 hr. 32 mins.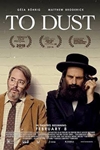 This feature film debut from Snyder is tells the tale of Shmuel, a Hasidic cantor in Upstate New York, who is distraught by the untimely death of his wife, Rivkah. As he struggles to find solace in his religion, which proffers a stringent timeline for grief, Shmuel grows increasingly haunted by visions of Rivkah's decomposing corpse. Convinced that her soul will suffer until her body returns to dust, Shmuel decides that to stop his feverish spiral he must seek an understanding of the physical processes of her decay.
Official Site
Trailer
---
Arctic
(PG-13)
Rated for language and some bloody images

Mads Mikkelsen, Maria Thelma Smáradóttir
- 1 hr. 37 mins.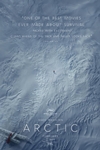 A man stranded in the Arctic after an airplane crash must decide whether to remain in the relative safety of his makeshift camp or to embark on a deadly trek through the unknown in hopes of making it out alive.
Official Site
Trailer
---
They Shall Not Grow Old (2018)
(R)
Rated for disturbing war images

- 2 hr. 12 mins.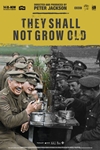 On the centenary of the end of First World War, Academy Award-winner Peter Jackson presents an extraordinary new work showing the Great War as you have never seen it. Using state of the art technology to restore original archival footage which is more than a 100-years old, Jackson brings to life the people who can best tell this story: the men who were there. Using the voices of the men involved, the film explores the reality of war on the front line; their attitudes to the conflict; how they ate; slept and formed friendships, as well what their lives were like away from the trenches during their periods of downtime. Reaching into the mists of time, Jackson aims to give these men voices, investigate the hopes and fears of the veterans, the humility and humanity that represented a generation changed forever by a global war.
Official Site
Trailer
---
The Invisibles (Die Unsichtbaren - Wir wollen leben)
(NR)
Ruby O. Fee, Max Mauff
- 1 hr. 50 mins.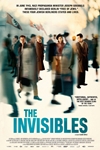 Among the 1,700 survivors of the Nazi wars in Germany set in 1943, the lives of four witnesses are to be the central aspect of The Invisibles (2018). What makes these four Jews invisible? A blonde hair, forged passports, and faux identities. With film critic Richard Bolisay's stamp of approval regarding the altruism seen in the most horrific of time, The Invisibles promises a detailed story of four people in a time where tears wash down their true identities.
Official Site
Trailer
---
Stan & Ollie
(PG)
Rated for some language, and for smoking

John C. Reilly, Steve Coogan
- 1 hr. 37 mins.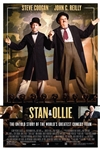 Laurel & Hardy, one of the world's great comedy teams, set out on a variety hall tour of Britain in 1953. Diminished by age and with their golden era as the kings of Hollywood comedy now behind them, they face an uncertain future. As the charm and beauty of their performances shines through, they re-connect with their adoring fans. The tour becomes a hit, but Stan & Ollie can't quite shake the specter of Laurel and Hardy's past; the long-buried ghosts, coupled with Oliver's failing health, start to threaten their precious partnership. A portrait of the most tender and poignant of creative marriages, they are aware that they may be approaching their swan song, trying to rediscover just how much they mean to each other.
Official Site
Trailer
---
Cold War (Zimna Wojna)
(R)
Rated for some sexual content, nudity and language

Joanna Kulig, Jeanne Balibar
- 1 hr. 29 mins.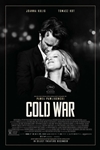 A passionate love story between two people of different backgrounds and temperaments, who are fatefully mismatched and yet condemned to each other. Set against the background of the Cold War in the 1950s in Poland, Berlin, Yugoslavia and Paris, the film depicts an impossible love story in impossible times.
Official Site
Trailer
---
If Beale Street Could Talk
(R)
Rated for language and some sexual content

KiKi Layne, Regina King
- 1 hr. 57 mins.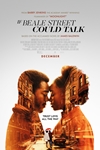 Set in early-1970s Harlem, If Beale Street Could Talk is a timeless and moving love story of both a couple's unbreakable bond and the African-American family's empowering embrace, as told through the eyes of 19-year old Tish Rivers (screen newcomer KiKi Layne). A daughter and wife-to-be, Tish vividly recalls the passion, respect and trust that have connected her and her artist fiancé Alonzo Hunt, who goes by the nickname Fonny (Stephan James). Friends since childhood, the devoted couple dream of a future together but their plans are derailed when Fonny is arrested for a crime he did not commit.
Official Site
Trailer
---
Green Book
(PG-13)
Rated for thematic content, language including racial epithets, smoking, some violence and suggestive material

Viggo Mortensen, Mahershala Ali
- 2 hr. 10 mins.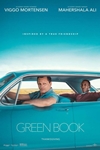 When Tony Lip (Mortensen), a bouncer from an Italian-American neighborhood in the Bronx, is hired to drive Dr. Don Shirley (Ali), a world-class Black pianist, on a concert tour from Manhattan to the Deep South, they must rely on "The Green Book" to guide them to the few establishments that were then safe for African-Americans. Confronted with racism, danger-as well as unexpected humanity and humor-they are forced to set aside differences to survive and thrive on the journey of a lifetime.
Official Site
Trailer
---
The Wife
(R)
Rated for language and some sexual content

Glenn Close, Jonathan Pryce
- 1 hr. 40 mins.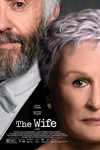 After nearly forty years of marriage, JOAN and JOE CASTLEMAN (Glenn Close and Jonathan Pryce) are complements. Where Joe is casual, Joan is elegant. Where Joe is vain, Joan is self-effacing. And where Joe enjoys his very public role as Great American Novelist, Joan pours her considerable intellect, grace, charm, and diplomacy into the private role of Great Man's Wife. Joe is about to be awarded the Nobel Prize for his acclaimed and prolific body of work. Joe's literary star has blazed since he and Joan first met in the late 1950. THE WIFE interweaves the story of the couple's youthful passion and ambition with a portrait of a marriage, thirty-plus years later - a lifetime's shared compromises, secrets, betrayals, and mutual love.
Official Site
Trailer
---