National Theatre Live: Small Island
()
6/27/2019
-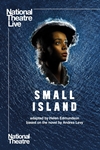 Andrea Levy's Orange Prize-winning novel Small Island comes to life in an epic new theatre adaptation. Experience the play in cinemas, filmed live on stage as part of National Theatre Live's 10th birthday. Small Island embarks on a journey from Jamaica to Britain, through the Second World War to 1948 - the year the HMT Empire Windrush docked at Tilbury. The play follows three intricately connected stories. Hortense yearns for a new life away from rural Jamaica, Gilbert dreams of becoming a lawyer, and Queenie longs to escape her Lincolnshire roots. Hope and humanity meet stubborn reality as the play traces the tangled history of Jamaica and the UK.
Official Site
Trailer
---
National Theatre Live: The Lehman Trilogy
()
7/25/2019
Simon Russell Beale, Adam Godley
- 3 hr. 20 mins.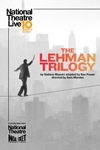 On a cold September morning in 1844 a young man from Bavaria stands on a New York dockside. Dreaming of a new life in the new world. He is joined by his two brothers and an American epic begins. 163 years later, the firm they establish - Lehman Brothers - spectacularly collapses into bankruptcy, and triggers the largest financial crisis in history.
Official Site
Trailer
---
National Theatre Live: All About Eve
()
9/22/2019
Lily James, Gillian Anderson
- 2 hr. 28 mins.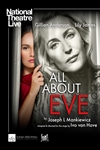 Gillian Anderson (X-Files, NT Live: A Streetcar Named Desire) and Lily James (Mamma Mia! Here We Go Again) lead in All About Eve, broadcast live to cinemas from the West End in London. All About Eve tells the story of Margo Channing. Legend. True star of the theatre. The spotlight is hers, always has been. But now there's Eve. Her biggest fan. Young, beautiful Eve. The golden girl, the girl next door. But you know all about Eve...don't you...?
Official Site
Trailer
---
National Theatre Live: Hansard
()
11/7/2019
- Official Site
Trailer
---
National Theatre Live: Present Laughter
()
12/8/2019
- Official Site
Trailer
---