National Theatre Live: A Midsummer Night's Dream
()
10/17/2019
- 3 hr. 0 mins.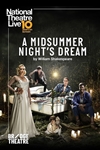 A feuding fairy King and Queen of the forest cross paths with four runaway lovers and a troupe of actors trying to rehearse a play. As their dispute grows, the magical royal couple meddle with mortal lives leading to love triangles, mistaken identities and transformations with hilarious, but dark consequences.
Official Site
Trailer
---
National Theatre Live: Hansard
()
11/7/2019
-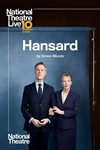 It's a summer's morning in 1988 and Tory politician Robin Hesketh has returned home to the idyllic Cotswold house he shares with his wife of 30 years, Diana. But all is not as blissful as it seems. Diana has a stinking hangover, a fox is destroying the garden, and secrets are being dug up all over the place. As the day draws on, what starts as gentle ribbing and the familiar rhythms of marital scrapping quickly turns to blood-sport.
Official Site
Trailer
---
National Theatre Live: Present Laughter
()
12/8/2019
Kitty Archer, Andrew Scott
-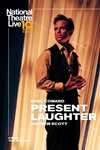 Matthew Warchus directs Andrew Scott (BBC's Sherlock, Fleabag) in NoŽl Coward's provocative comedy Present Laughter. As he prepares to embark on an overseas tour, star actor Garry Essendine's colourful life is in danger of spiralling out of control. Engulfed by an escalating identity crisis as his many and various relationships compete for his attention, Garry's few remaining days at home are a chaotic whirlwind of love, sex, panic and soul-searching.
Official Site
Trailer
---
National Theatre Live: All My Sons
(NR)
1/16/2020
Sally Field, Bill Pullman
- 2 hr. 45 mins.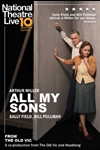 Broadcast live from The Old Vic in London, Academy Award-winner Sally Field and Bill Pullman star in Arthur Miller's blistering drama "All My Sons". America, 1947. Despite hard choices and even harder knocks, Joe and Kate Keller are a success story. They have built a home, raised two sons and established a thriving business. But nothing lasts forever and their contented lives, already shadowed by the loss of their eldest boy to war, are about to shatter. With the return of a figure from the past, long buried truths are forced to the surface and the price of their American dream is laid bare.
Official Site
Trailer
---