National Theatre Live: Allelujah!
()
11/1/2018
Samuel Barnett, Sacha Dhawan
- 2 hr. 50 mins.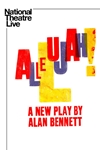 The Beth, an old fashioned cradle-to-grave hospital serving a town on the edge of the Pennines, is threatened with closure as part of an efficiency drive. A documentary crew, eager to capture its fight for survival, follows the daily struggle to find beds on the Dusty Springfield Geriatric Ward, and the triumphs of the old people's choir.
Official Site
Trailer
---
National Theatre Live: The Madness of George III
()
11/20/2018
Mark Gatiss, Adrian Scarborough
- 3 hr. 30 mins.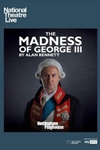 It's 1786 and King George III is the most powerful man in the world. But his behaviour is becoming increasingly erratic as he succumbs to fits of lunacy. With the King's mind unravelling at a dramatic pace, ambitious politicians and the scheming Prince of Wales threaten to undermine the power of the Crown, and expose the fine line between a King and a man.
Official Site
Trailer
---
National Theatre Live: Antony & Cleopatra
()
12/6/2018
Ralph Fiennes, Sophie Okonedo
- 3 hr. 40 mins.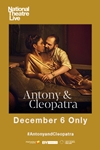 Captured live from the National Theatre, Ralph Fiennes and Sophie Okonedo play Shakespeare's famous fated couple in his great tragedy of politics, passion and power. Caesar and his assassins are dead. General Mark Antony now rules alongside his fellow defenders of Rome. But at the fringes of a war-torn empire the Egyptian Queen Cleopatra and Mark Antony have fallen fiercely in love. In a tragic fight between devotion and duty, obsession becomes a catalyst for war. Director Simon Godwin returns to National Theatre Live with this hotly anticipated production, following broadcasts of Twelfth Night, Man and Superman and The Beaux' Stratagem.
Official Site
Trailer
---
National Theatre Live: I'm Not Running
()
1/31/2019
-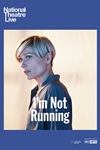 Official Site
Trailer
---