| | |
| --- | --- |
| | |
National Theatre Live: Follies
()
11/16/2017
- 3 hr. 30 mins.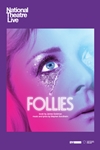 Official Site
Trailer
---
National Theatre Live: Young Marx
()
12/7/2017
Rory Kinnear, Oliver Chris
- 3 hr. 40 mins.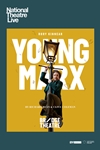 Rory Kinnear is Marx and Oliver Chris is Engels, in this new comedy written by Richard Bean and Clive Coleman. Broadcast live from The Bridge Theatre, London, the production is directed by Nicholas Hytner and reunites the creative team behind Broadway and West End hit comedy One Man, Two Guvnors. 1850, and Europe's most feared terrorist is hiding in Dean Street, Soho. Broke, restless and horny, the thirty-two-year-old revolutionary is a frothing combination of intellectual brilliance, invective, satiric wit, and child-like emotional illiteracy. Creditors, spies, rival revolutionary factions and prospective seducers of his beautiful wife all circle like vultures. His writing blocked, his marriage dying, his friend Engels in despair at his wasted genius, his only hope is a job on the railway. But there's still no one in the capital who can show you a better night on the piss than Karl Heinrich Marx.
Official Site
Trailer
---
National Theatre Live : Julius Caesar
()
3/22/2018
Ben Whishaw, Michelle Fairley
- 3 hr. 0 mins.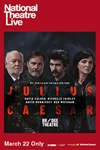 Ben Whishaw and Michelle Fairley play Brutus and Cassius, David Calder plays Caesar and David Morrissey is Mark Antony. Broadcast live from The Bridge Theatre, London. Caesar returns in triumph to Rome and the people pour out of their homes to celebrate. Alarmed by the autocrat's popularity, the educated Úlite conspire to bring him down. After his assassination, civil war erupts on the streets of the capital. Nicholas Hytner's production will thrust the audience into the street party that greets Caesar's return, the congress that witnesses his murder, the rally that assembles for his funeral and the chaos that explodes in its wake
Official Site
Trailer
---