National Theatre Live : Julius Caesar
()
3/22/2018
Ben Whishaw, Michelle Fairley
- 2 hr. 15 mins.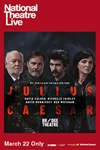 Fathom Events, BY Experience and National Theatre Live bring Nicholas Hytner's production of "Julius Caesar" from the stage to the big screen on Thursday, March 22, 2018 at 7:30 p.m. local time. The acclaimed production of "Julius Caesar" will thrust audiences into the street party that greets Caesar's triumphant return to Rome. Alarmed by the autocrat's popularity, the educated élite conspire to bring him down, but a rally assembles for his funeral and chaos explodes in its wake. This thrilling production includes David Calder (Caesar), Ben Whishaw (Brutus), Michelle Fairley (Cassius) and David Morrissey (Marc Antony).
Official Site
Trailer
---
Paul, Apostle of Christ
(PG-13)
3/23/2018
Jim Caviezel, James Faulkner
- 1 hr. 47 mins.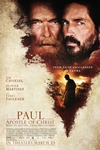 In PAUL, THE APOSTLE OF CHRIST, Paul suffers alone in a Roman prison, awaiting his execution under Emperor Nero. Mauritius, the ambitious prison prefect, can hardly see what threat this broken man poses. Once he was Saul of Tarsus, the high-ranking and brutal killer of Christians. Now his faith rattles Rome. At great risk, Luke the Physician visits the aged Paul to comfort and tend to him-and to question, to transcribe, and to smuggle out Paul's letters to the growing community of believers. Amid Nero's inhuman persecution, these men and women will spread the Gospel of Jesus Christ and change the world.
Official Site
Trailer
---
The Leisure Seeker
(R)
3/23/2018
Helen Mirren, Donald Sutherland
- 1 hr. 42 mins.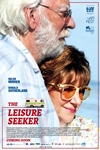 "The Leisure Seeker" is the story of a runaway couple going on an unforgettable cross-country journey in their vintage camper. Ella and John are fleeing the suffocating care of their doctors and grown children. He is distracted but strong; she is frail but sharp. Their journey aboard the faithful old camper they call The Leisure Seeker takes them from Boston to Key West. Sharing moments of exhilaration and anguish, they recapture their passion for life and their love for one another on a road trip that provides revelation and surprise right up to the very end.
Official Site
Trailer
---
The Death of Stalin
(R)
3/23/2018
Jason Isaacs, Olga Kurylenko
- 1 hr. 47 mins.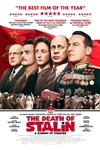 The one-liners fly as fast as political fortunes fall in this uproarious, wickedly irreverent satire from Armando Iannucci. Moscow, 1953: when tyrannical dictator Joseph Stalin drops dead, his parasitic cronies square off in a frantic power struggle to be the next Soviet leader. Among the contenders are the dweeby Georgy Malenkov, the wily Nikita Khrushchev, and the sadistic secret police chief Lavrentiy Beria. But as they bumble, brawl, and backstab their way to the top, just who is running the government? Combining palace intrigue with rapid-fire farce, this audacious comedy is a bitingly funny takedown of bureaucratic dysfunction performed to the hilt by a sparkling ensemble cast.
Official Site
Trailer
---
Isle of Dogs
(PG-13)
3/27/2018
F. Murray Abraham, Bob Balaban
- 1 hr. 30 mins.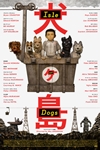 ISLE OF DOGS tells the story of ATARI KOBAYASHI, 12-year-old ward to corrupt Mayor Kobayashi. When, by Executive Decree, all the canine pets of Megasaki City are exiled to a vast garbage-dump called Trash Island, Atari sets off alone in a miniature Junior-Turbo Prop and flies across the river in search of his bodyguard-dog, Spots. There, with the assistance of a pack of newly-found mongrel friends, he begins an epic journey that will decide the fate and future of the entire Prefecture.
Official Site
Trailer
---
Back to Burgundy (Ce qui nous lie)
()
3/30/2018
Pio Marmai, Ana Girardot
- 1 hr. 53 mins.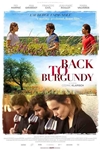 Back to Burgundy tells the story of Jean, who left his family and his native Burgundy ten years ago to tour the world. When learning of his father's imminent death he returns to his childhood home where he, his sister, Juliette, and brother, Jérémie, inherit their family vineyard. As the seasons go by and they work to save the vineyard, they'll have to learn to trust each other again and reinvent their relationship.
Official Site
Trailer
---
Discover Arts: Hitler vs Picasso
()
4/1/2018
Toni Servillo
- 1 hr. 34 mins.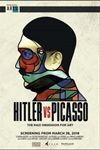 In 1937 the Nazi regime held two exhibitions in Munich: one to stigmatize "degenerate art," and one, personally curated by Hitler, to glorify "classic art." Narrated by Toni Servillo (star of Oscar® winner The Great Beauty), *Hitler
vs Picasso and the Others* is an incredible journey through four exhibitions, displaying masterpieces by Botticelli, Klee, Matisse, Monet, Chagall, Renoir, and Gauguin. Linked to each exhibition are moving stories of those who witnessed the systematic destruction and looting of the day - from the Bernheimer family, who were forced to barter their freedom, to "Hitler's dealer," Cornelius Gurlitt, known to have hidden away some of the
most priceless art treasures of the century.
Official Site
Trailer
---
Chappaquiddick
(PG-13)
4/6/2018
Kate Mara, Ed Helms
- 1 hr. 41 mins.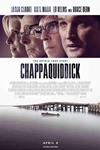 In the riveting suspense drama, CHAPPAQUIDDICK, the scandal and mysterious events surrounding the tragic drowning of a young woman, as Ted Kennedy drove his car off the infamous bridge, are revealed in the new movie starring Jason Clarke as Ted Kennedy and Kate Mara as Mary Jo Kopechne. Not only did this event take the life of an aspiring political strategist and Kennedy insider, but it ultimately changed the course of presidential history forever. Through true accounts, documented in the inquest from the investigation in 1969, director John Curran and writers Andrew Logan and Taylor Allen, intimately expose the broad reach of political power, the influence of America's most celebrated family; and the vulnerability of Ted Kennedy, the youngest son, in the shadow of his family legacy.
Official Site
Trailer
---
Finding Your Feet
(PG-13)
4/6/2018
Imelda Staunton, Timothy Spall
- 1 hr. 51 mins.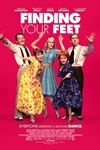 When 'Lady' Sandra Abbott (Imelda Staunton) discovers that her husband of forty years is having an affair with her best friend, she seeks refuge with her estranged, bohemian, older sister Bif (Celia Imrie). Sandra couldn't be more different to her outspoken, serial dating, free spirited sibling. But it turns out different is just what Sandra needs and she reluctantly lets Bif drag her along to her community dance class, where gradually she starts finding her feet... and romance.
Official Site
Trailer
---
Bolshoi Ballet: Giselle
(NR)
4/8/2018
Svetlana Zakharova, Sergei Polunin
- 2 hr. 20 mins.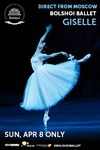 Fathom Events, BY Experience and Pathé Live present a special production of the Bolshoi Ballet's Giselle, direct from Moscow, Russia, to select cinemas nationwide on Sunday, April 8 only. Prima ballerina Svetlana Zakharova personifies this ultimate ballerina role in the classical repertoire, alongside the sensational Sergei Polunin as Albrecht, in this chilling, yet luminous ballet that continues to captivate audiences for over 150 years at the Bolshoi.
Official Site
Trailer
---
Royal Opera House: Carmen
()
4/15/2018
Anna Goryachova, Francesco Meli
- 3 hr. 20 mins.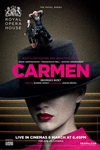 This ever-popular opera is given a fresh point of view in Barrie Kosky's highly physical production, originally created for Frankfurt Opera. The Australian director is one of the world's most sought-after opera directors, whose Royal Opera debut with Shostakovich's The Nose in 2016 was greeted with delight. For Carmen he has devised a farfrom-traditional version, incorporating music written by Bizet for the score but not usually heard, and giving a new voice to the opera's endlessly fascinating central character.
Official Site
Trailer
---
Lean on Pete
(R)
4/20/2018
Travis Fimmel, Steve Buscemi
- 2 hr. 1 mins.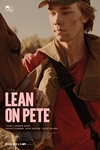 15-year-old Charley (Charlie Plummer) arrives in Portland, Oregon, with his single father Ray (Travis Fimmel), both eager for a fresh start after a series of hard knocks. While Ray descends into personal turmoil, Charley finds camaraderie at a local racetrack where he lands a job caring for an ageing quarter horse named Lean On Pete. The horse's gruff owner Del (Steve Buscemi) and his seasoned jockey Bonnie (Chloë Sevigny) help Charley fill the void of his father's absence until he discovers that Pete is bound for slaughter, prompting him to take extreme measures to spare his new friend's life. Charley and Pete head out into the great unknown, embarking on an odyssey across the new American frontier in search of a loving aunt Charley hasn't seen in years. They experience adventure and heartbreak in equal measure, but never lose their irrepressible hope and resiliency as they pursue their dream of finding a place they can call home.
Official Site
Trailer
---
Tully
(R)
4/20/2018
Charlize Theron, Mackenzie Davis
- 1 hr. 34 mins.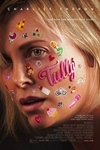 Marlo [Academy Award winner Charlize Theron], a mother of three including a newborn, is gifted a night nanny by her brother [Mark Duplass]. Hesitant to the extravagance at first, Marlo comes to form a unique bond with the thoughtful, surprising, and sometimes challenging young nanny named Tully.
Official Site
Trailer
---
The Royal Ballet: The Winter's Tale
(NR)
4/29/2018
Lauren Cuthbertson, Ryoichi Hirano
- 3 hr. 0 mins.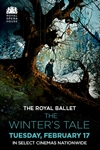 The story follows the destruction of a marriage through consuming jealousy, the abandonment of a child and a seemingly hopeless love. Yet, through remorse and regret - and after a seemingly miraculous return to life - the ending is one of forgiveness and reconciliation. With powerful designs by Bob Crowley and atmospheric music by Joby Talbot, The Winter's Tale is a masterful modern narrative ballet.
Official Site
Trailer
---
National Theatre Live: Macbeth
(NR)
5/10/2018
Rory Kinnear, Anne-Marie Duff
- 3 hr. 30 mins.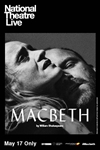 Fathom Events, BY Experience and National Theatre Live showcase Rory Kinnear's return to the National Theatre stage as the title role in "Macbeth" on the big screen for one night, Thursday, May 17, 2018 at 7:00 p.m. local time. In the ruined aftermath of a bloody civil war and ruthlessly fighting to survive, the Macbeths are propelled toward the crown by forces of elemental darkness. Shakespeare's intense and terrifying tragedy will see Rory Kinnear and Anne-Marie Duff return to the National Theatre to play Macbeth and Lady Macbeth. Directed by Rufus Norris, this production of Macbeth will be captured live one week before its cinema debut.
Official Site
Trailer
---
Exhibition on Screen: Cézanne: Portraits of a Life
()
5/20/2018
- 1 hr. 30 mins.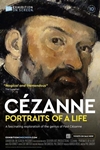 One can't appreciate 20th century art without understanding the significance and genius of Paul Cézanne. Featuring interviews with curators and experts from the National Portrait Gallery London, MoMA New York, National Gallery of Art Washington, and Musée d'Orsay Paris, and correspondence from the artist himself, the film takes audiences beyond the exhibition to the places Cézanne lived and worked and sheds light on an artist who is perhaps the least known of all the impressionists - until now.
Official Site
Trailer
---
Bolshoi Ballet: Coppélia
(NR)
6/10/2018
- 2 hr. 45 mins.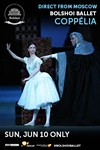 Fathom Events, BY Experience and Pathé Live present a special production of the Bolshoi Ballet's Coppélia, direct from Moscow, Russia, to select cinemas nationwide on Sunday, June 10 only. The Bolshoi's unique version of Coppélia exhibits a fascinating reconstruction of the original 19th -century choreography of this ebullient comedy involving a feisty heroine, a boyish fianceé with a wandering eye, and an old dollmaker. The company's stunning corps de ballet shines in the divertissements and famous "dance of the hours," and its principals abound in youthful energy and irresistible humor in this effervescent production.
Official Site
Trailer
---
Exhibition On Screen: Van Gogh - The Art of Seeing
(NR)
6/24/2018
- 1 hr. 30 mins.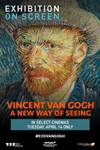 Fathom Events, Arts Alliance, and Seventh Art Productions are elated to bring Vincent Van Gogh - A New Way of Seeing from the Van Gogh Museum in Amsterdam to select cinemas nationwide on Tuesday, April 14. Enjoy complete and unprecedented access to the treasures of Amsterdam's Van Gogh Museum in a special re-showing of the gallery's collection in celebration of the 125th anniversary of Van Gogh's death. With exclusive new research revealing incredible recent discoveries, the Van Gogh Museum has helped craft a cinema experience like no other.
Official Site
Trailer
---
The Royal Ballet: Bernstein Centenary
()
7/1/2018
- 3 hr. 0 mins. Leonard Bernstein was one of the first classical composers in America to achieve both popular and critical acclaim. He was eclectic in his sources - drawing on jazz and modernism, the traditions of Jewish music and the Broadway musical - and many of Bernstein's scores are remarkably well suited to dance. He was particularly associated with Jerome Robbins, their credits together including Fancy Free and West Side Story. To celebrate the centenary year of the composer's birth, The Royal Ballet has united all three of its associate choreographers to celebrate the dynamic range and danceability of Bernstein's music. The programme includes two world premieres by Resident Choreographer Wayne McGregor and Artistic Associate Christopher Wheeldon, marking each artist's first foray into Bernstein.
Official Site
Trailer
---
Exhibition on Screen: I, Claude Monet
()
7/15/2018
Henry Goodman
- 1 hr. 30 mins.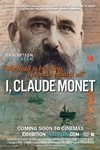 I, Claude Monet reveals new insight into the man who not only painted the picture that gave birth to impressionism but who was perhaps the most influential and successful painter of the 19th and early 20th centuries.
Official Site
Trailer
---
Royal Shakespeare Company: Romeo and Juliet
()
8/12/2018
-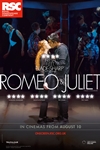 What if your first true love was someone you'd been told you must hate? Set in a world very like our own, this Romeo and Juliet is about a generation of young people born into violence and ripped apart by the bitter divisions of their parents.The most famous story of love at first sight explodes with intense passion and an irresistible desire
for change, but leads all too quickly to heartbreaking consequences.
Official Site
Trailer
---
Life Itself
()
9/21/2018
Olivia Wilde, Samuel L. Jackson
- 1 hr. 57 mins.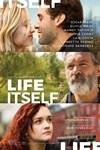 Life Itself centers on a couple (Oscar Isaac and Olivia Wilde) that lead a multi generational love story spanning both decades and continents, from the streets of New York to the Spanish countryside, and are all connected by a single event.
Official Site
Trailer
---
Royal Shakespeare Company: The Merry Wives of Wind
()
10/7/2018
-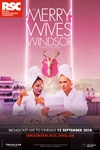 Down on his luck in the suburbs, John Falstaff plans to hustle his way to a comfortable retirement by seducing the wives of two wealthy men. Unknown to him, it's the women of Windsor who really pull the strings, orchestrating Falstaff's comeuppance amidst a theatrical smorgasbord of petty rivalries, jealousies and over-inflated egos. For a fat Englishman, a Welshman and a Frenchman, the only way in Windsor...
Official Site
Trailer
---