Stan & Ollie
(PG)
1/18/2019
John C. Reilly, Steve Coogan
- 1 hr. 37 mins.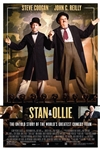 Laurel & Hardy, one of the world's great comedy teams, set out on a variety hall tour of Britain in 1953. Diminished by age and with their golden era as the kings of Hollywood comedy now behind them, they face an uncertain future. As the charm and beauty of their performances shines through, they re-connect with their adoring fans. The tour becomes a hit, but Stan & Ollie can't quite shake the specter of Laurel and Hardy's past; the long-buried ghosts, coupled with Oliver's failing health, start to threaten their precious partnership. A portrait of the most tender and poignant of creative marriages, they are aware that they may be approaching their swan song, trying to rediscover just how much they mean to each other.
Official Site
Trailer
---
Cold War (Zimna Wojna)
(R)
1/18/2019
Joanna Kulig, Jeanne Balibar
- 1 hr. 29 mins.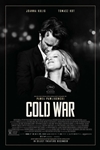 A passionate love story between two people of different backgrounds and temperaments, who are fatefully mismatched and yet condemned to each other. Set against the background of the Cold War in the 1950s in Poland, Berlin, Yugoslavia and Paris, the film depicts an impossible love story in impossible times.
Official Site
Trailer
---
Bolshoi Ballet: La Bayadere
()
1/20/2019
- 3 hr. 20 mins.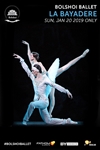 The must-see theatrical event La Bayadere comes to cinemas across the U.S. on Sunday, Jan. 20 only, captured live the same day from the Bolshoi Ballet in Moscow. The temple dancer Nikiya and the warrior Solor fall deeply in love, igniting heated passions and murderous intrigues when the Rajah and his daughter Gamzatti discover Nikiya and Solor's forbidden love. La Bayadere is one of the greatest works in classical ballet history - a story of love, death and vengeful judgment, set in India. Dazzling sets and costumes, with one of the most iconic scenes in ballet, the "Kingdom of the Shades," illuminate the tragic tale of the temple dancer Nikiya's doomed love for the warrior Solor, and their ultimate redemption.
Official Site
Trailer
---
Who Will Write Our History
()
1/25/2019
Joan Allen, Adrien Brody
- 1 hr. 35 mins.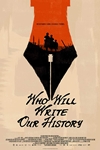 Led by historian Emanuel Ringelblum and known by the code name Oyneg Shabes, a clandestine group of journalists, scholars, and community leaders in the Warsaw Ghetto vowed to defeat Nazi lies and propaganda not with guns or fists but with pen and paper. Now, for the first time, their story is told in the documentary featuring the voices of three-time Academy Award nominee Joan Allen and Academy Award winner Adrian Brody.
Official Site
Trailer
---
National Theatre Live: I'm Not Running
()
1/31/2019
-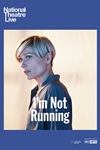 "I'm Not Running" is an explosive new play by David Hare, premiering at the National Theatre and broadcast live to cinemas. Pauline Gibson has spent her life as a doctor, the inspiring leader of a local health campaign. When she crosses paths with her old boyfriend, a stalwart loyalist in Labor Party politics, she's faced with an agonizing decision. What's involved in sacrificing your private life and your peace of mind for something more than a single issue? Does she dare?
Official Site
Trailer
---
The Invisibles (Die Unsichtbaren - Wir wollen leben)
(NR)
2/1/2019
Ruby O. Fee, Max Mauff
- 1 hr. 50 mins.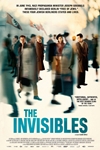 Among the 1,700 survivors of the Nazi wars in Germany set in 1943, the lives of four witnesses are to be the central aspect of The Invisibles (2018). What makes these four Jews invisible? A blonde hair, forged passports, and faux identities. With film critic Richard Bolisay's stamp of approval regarding the altruism seen in the most horrific of time, The Invisibles promises a detailed story of four people in a time where tears wash down their true identities.
Official Site
Trailer
---
To Dust
(R)
2/8/2019
Géza Röhrig, Sammy Voit
- 1 hr. 32 mins.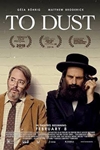 This feature film debut from Snyder is tells the tale of Shmuel, a Hasidic cantor in Upstate New York, who is distraught by the untimely death of his wife, Rivkah. As he struggles to find solace in his religion, which proffers a stringent timeline for grief, Shmuel grows increasingly haunted by visions of Rivkah's decomposing corpse. Convinced that her soul will suffer until her body returns to dust, Shmuel decides that to stop his feverish spiral he must seek an understanding of the physical processes of her decay.
Official Site
Trailer
---
The LEGO Movie 2: The Second Part
(PG)
2/8/2019
Chris Pratt, Elizabeth Banks
-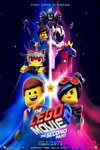 It's been five years since everything was awesome and the citizens are facing a huge new threat: LEGO DUPLO® invaders from outer space, wrecking everything faster than they can rebuild.The battle to defeat them and restore harmony to the LEGO universe will take Emmet, Lucy, Batman and their friends to faraway, unexplored worlds, including a strange galaxy where everything is a musical. It will test their courage, creativity and Master Building skills, and reveal just how special they really are.
Official Site
Trailer
---
Exhibition on Screen: Young Picasso
()
2/10/2019
- 1 hr. 25 mins.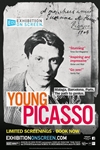 Pablo Picasso is one of the greatest artists of all time - and right up until his death in 1973 he was the most prolific of artists. Many films have dealt with these later years - the art, the affairs and the wide circle of friends. But where did this all begin? What made Picasso in the first place? Too long ignored, it is time to look at the early years of Picasso; the upbringing and the learning that led to his extraordinary achievements.
Three cities play a key role: Malaga, Barcelona and Paris. Young Picasso visits each and explores their influence on Picasso, focusing on specific artworks from these early years. The film thus explains how this young artist acquired his craft. Looking carefully at two key early periods - the so-called Blue Period and Rose Period - the film takes us all the way to 1907 and the creation of a critical painting in the history of art - Les Demoiselles d'Avignon. It was a painting that shocked the art world but changed it irrevocably. Picasso was only 25 years old. Working closely with all three Picasso Museums in Malaga, Barcelona and Paris this film explains how he rose to such great heights.
Official Site
Trailer
---
How to Train Your Dragon: The Hidden World
(PG)
2/22/2019
Jay Baruchel, America Ferrera
- 1 hr. 44 mins.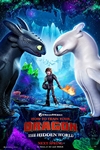 As Hiccup fulfills his dream of creating a peaceful dragon utopia, Toothless' discovery of an untamed, elusive mate draws the Night Fury away. When danger mounts at home and Hiccup's reign as village chief is tested, both dragon and rider must make impossible decisions to save their kind.
Official Site
Trailer
---
Never Look Away (Werk ohne Autor)
(R)
2/22/2019
Tom Schilling, Sebastian Koch
- 3 hr. 8 mins.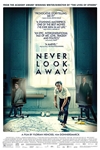 Inspired by real events and spanning three eras of German history, NEVER LOOK AWAY tells the story of a young art student, Kurt (Tom Schilling) who falls in love with fellow student, Ellie (Paula Beer). Ellie's father, Professor Seeband (Sebastian Koch), a famous doctor, is dismayed at his daughter's choice of boyfriend, and vows to destroy the relationship. What neither of them knows is that their lives are already connected through a terrible crime Seeband committed decades ago.
Official Site
Trailer
---
Arctic
(PG-13)
2/22/2019
Mads Mikkelsen, Maria Thelma Smáradóttir
- 1 hr. 37 mins.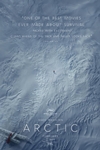 A man stranded in the Arctic after an airplane crash must decide whether to remain in the relative safety of his makeshift camp or to embark on a deadly trek through the unknown in hopes of making it out alive.
Official Site
Trailer
---
Van Gogh - Of Wheat Fields and Clouded Skies
(NR)
2/24/2019
Valeria Bruni Tedeschi, Marco Goldin
- 1 hr. 10 mins.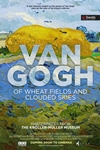 A new look at Van Gogh, through the legacy of the largest private collector of artworks by the Dutch painter: Helene Kröller-Müller (1869-1939), who, in the early 20th Century, ended up buying nearly 300 of his works, paintings and drawings included.
Official Site
Trailer
---
Everybody Knows (Todos lo saben)
(R)
3/1/2019
Penélope Cruz, Javier Bardem
- 2 hr. 10 mins.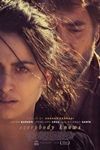 EVERYBODY KNOWS (TODOS LO SABEN) follows Laura (Cruz) on her travels from Argentina to her small home town in Spain for her sister's wedding, bringing her two children along for the occasion. Amid the joyful reunion and festivities, the eldest daughter is abducted. In the tense days that follow, various family and community tensions surface and deeply hidden secrets are revealed.
Official Site
Trailer
---
Bolshoi Ballet: The Sleeping Beauty
(NR)
3/10/2019
- 2 hr. 50 mins.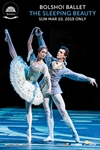 From the Bolshoi Ballet in Moscow comes resplendent fairytale ballet, The Sleeping Beauty, in cinemas nationwide Sunday, March 10 only. On her sixteenth birthday, Princess Aurora falls under the curse of the Evil Fairy Carabosse and into a deep slumber lasting one hundred years. Only the kiss of a prince can break the spell. Classical ballet at its finest, The Sleeping Beauty features scores of magical characters including fairies, the Little Red Riding Hood, Puss in Boots, and a beautiful young Princess Aurora performed by Olga Smirnova, a "truly extraordinary talent" (The Telegraph).
Official Site
Trailer
---
Transit
(NR)
3/15/2019
Franz Rogowski, Paula Beer
- 1 hr. 41 mins.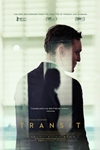 As fascism spreads, German refugee Georg (Franz Rogowski) flees to Marseille and assumes the identity of the dead writer whose transit papers he is carrying. Living among refugees from around the world, Georg falls for Marie (Paula Beer), a mysterious woman searching for her husband--the man whose identity he has stolen. Adapted from Anna Segher's 1942 novel, TRANSIT transposes the original story to the present, blurring periods to create a timeless exploration of the plight of displaced people.
Official Site
Trailer
---
Us (2019)
()
3/21/2019
Elisabeth Moss, Lupita Nyong'o
-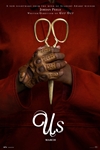 Adelaide Wilson is returning to her beachside childhood home with her husband, Gabe, and their two children for an idyllic summer getaway. Haunted by an unexplainable and unresolved trauma from her past and compounded by a string of eerie coincidences, Adelaide feels her paranoia elevate to high-alert as she grows increasingly certain that something bad is going to befall her family. After spending a tense beach day with their friends, the Tylers, Adelaide and her family return to their vacation home. When darkness falls, the Wilsons discover the silhouette of four figures holding hands as they stand in the driveway. Us pits an endearing American family against a terrifying and uncanny opponent: doppelgängers of themselves.
Official Site
Trailer
---
Caravaggio: The Soul and the Blood (Caravaggio - L'anima e il sangue)
(NR)
3/24/2019
Manuel Agnelli
- 1 hr. 30 mins.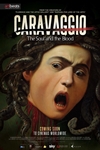 Caravaggio: The Soul and the Blood is an immersive and visually stunning journey of light and shadows through the struggles and successes of the revolutionary and controversial artist, joining him on his travels through Milan, Venice, Rome, Naples, Sicily and Malta as he tries to flee his many demons.
Utilising state-of-the-art cinematic techniques, stunning 4K projection, commentary from leading historical experts and art historians, and unprecedented access to the masterpieces themselves, Caravaggio: The Soul and The Blood is a must-see for any art lover, exclusive to cinemas.
Official Site
Trailer
---
Hotel Mumbai
(NR)
3/29/2019
Armie Hammer, Jason Isaacs
- 2 hr. 5 mins. A gripping true story of humanity and heroism, HOTEL MUMBAI vividly recounts the 2008 siege of the famed Taj Hotel by a group of terrorists in Mumbai, India. Refusing to leave their guests, the renowned chef Hemant Oberoiand a waiter choose to risk their lives to keep everyone safe. As the world watches on, a desperate couple is forced to make unthinkable sacrifices to protect their newborn child.
Official Site
Trailer
---
Dumbo
()
3/29/2019
Colin Farrell, Michael Keaton
- 2 hr. 10 mins.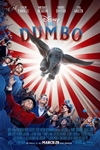 Circus owner Max Medici (Danny DeVito) enlists former star Holt Farrier (Colin Farrell) and his children Milly (Nico Parker) and Joe (Finley Hobbins) to care for a newborn elephant whose oversized ears make him a laughingstock in an already struggling circus. But when they discover that Dumbo can fly, the circus makes an incredible comeback, attracting persuasive entrepreneur V.A. Vandevere (Michael Keaton), who recruits the peculiar pachyderm for his newest, larger-than-life entertainment venture, Dreamland. Dumbo soars to new heights alongside a charming and spectacular aerial artist, Colette Marchant (Eva Green), until Holt learns that beneath its shiny veneer, Dreamland is full of dark secrets.
Official Site
Trailer
---
Bolshoi Ballet: The Golden Age
(NR)
4/7/2019
- 2 hr. 20 mins.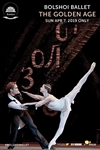 With its jazzy score by Dmitri Shostakovich and its music-hall atmosphere featuring beautiful tangos, The Golden Age is a refreshing and colorful dive into the roaring 20's. From the Bolshoi Ballet in Moscow, The Golden Age comes to cinemas nationwide on Sunday, April 7 only. In the 1920's, The Golden Age cabaret is a favorite nightly haunt. The young fisherman Boris falls in love with Rita. He follows her to the cabaret and realizes that she is the beautiful dancer "Mademoiselle Margot," but also the love interest of the local gangster Yashka. A historic ballet that can be seen only at the Bolshoi!
Official Site
Trailer
---
Exhibition on Screen: Rembrandt (Encore)
()
4/14/2019
- 1 hr. 35 mins.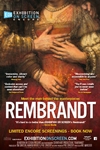 Every Rembrandt exhibition is eagerly anticipated but this major show hosted by London's National Gallery and Amsterdam's Rijksmuseum was an event like no other. Given privileged access to both galleries the film documents this landmark exhibition, whilst interweaving Rembrandt's life story, with behind-the-scenes preparations at these world famous institutions. Exploring many of the exhibition's key works, through contributions from specially invited guests including curators and leading art historians, this EXHIBITION ON SCREEN favourite makes a welcome return to the big screen marking the 350th anniversary of Rembrandt's death. For many, Rembrandt is the greatest artist that ever lived and this deeply moving film seeks to explore the truth about the man behind the legend.
Official Site
Trailer
---
Klimt & Schiele: Eros and Psyche
(NR)
4/28/2019
Lorenzo Richelmy
- 1 hr. 30 mins.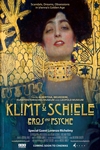 As the roar of the First World War cannons is dying out, in Vienna, the heart of Central Europe, a golden age comes to an end. The Austro-Hungarian Empire is beginning to disintegrate. On the night of October 31st, in the bed of his home, Egon Schiele dies, one of the 20 million deaths caused by the Spanish flu. He dies looking at the invisible evil in the face, in the only way he can do: painting it. He is 28 years old. Only a few months earlier, the main hall of the Secession building had welcomed his works: 19 oil paintings and 29 drawings. His first successful exhibition, a celebration of a new painting idea that portrays the restlessness and desires of mankind. A few months earlier, his teacher and friend Gustav Klimt had died. From the turn of the century, he had fundamentally changed the feeling of art and founded a new group: the Secession.
Official Site
Trailer
---
Bolshoi Ballet: Carmen Suite / Petrushka
()
5/19/2019
- 2 hr. 20 mins.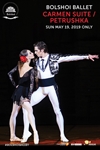 Captured live the same day from the Bolshoi Ballet in Moscow, Carmen Suite / Petrushka comes to U.S. cinemas on Sunday, June 3 only. Carmen is as sensual and free-spirited as ever as she finds herself caught in a love triangle. The passionate one-act ballet by Cuban choreographer Alberto Alonso, originally conceived for legendary Bolshoi prima ballerina Maya Plisetskaya, will captivate audiences alongside Petrushka, a new creation for the Bolshoi by contemporary choreographer Edward Clug. The double-bill event for cinemas encapsulates and showcases the soul of Russian Ballet.
Official Site
Trailer
---
Aladdin (2019)
()
5/24/2019
Will Smith, Mena Massoud
-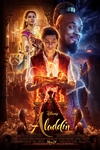 Official Site
Trailer
---
Exhibition on Screen: Van Gogh & Japan
(NR)
6/9/2019
- 1 hr. 25 mins.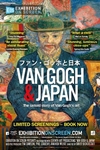 "I envy the Japanese" Van Gogh wrote to his brother Theo. In the exhibition on which this film is based - VAN GOGH & JAPAN at the Van Gogh Museum in Amsterdam - one can see why. Though Vincent van Gogh never visited Japan it is the country that had the most profound influence on him and his art. One cannot understand Van Gogh without understanding how Japanese art arrived in Paris in the middle of the 19th century and the profound impact it had on artists like Monet, Degas and, above all, Van Gogh.
Visiting the new galleries of Japanese art in Paris and then creating his own image of Japan - through in-depth research, print collecting and detailed discussions with other artists - Van Gogh's encounter with Japanese artworks gave his work a new and exciting direction. After leaving Paris for the south of France - to what he thought of as near to a kind of Japan as he could find - the productive and yet troubled years that followed must all be seen in the context of Van Gogh bending Japanese influences to his will and defining himself as a modern artist with clear Asian precursors. In this overlooked story of Van Gogh's art we see just how important his study of Japan was.
The film travels not only to France and the Netherlands but also to Japan to further explore the remarkable heritage that so affected Van Gogh and made him the artist we know of today.
Official Site
Trailer
---
Toy Story 4
(NR)
6/21/2019
- Woody has always been confident about his place in the world and that his priority is taking care of his kid, whether that's Andy or Bonnie. But when Bonnie adds a reluctant new toy called "Forky" to her room, a road trip adventure alongside old and new friends will show Woody how big the world can be for a toy.
Official Site
Trailer
---
Water Lilies by Monet - The Magic of Water and Light
()
6/23/2019
- 1 hr. 20 mins.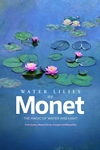 Water Lilies by Monet -- the Magic of Water and Light tells the story of the origin of a massive work of art that broke with convention, of an artist resurrecting his life only thanks to painting. His human endeavor defied both space and conventions in his timeless masterpieces. In a war-torn country, the undisputed genius of French Art disrupted the art world and changes it forever. As the end of the First World War drew near it became clear to Monet that his work of art could not but be his final legacy to France: a symbol of peace, hope, and resistance, in a battered and bloody world. This is the tale of an obsession with light and water the painter could not escape from and how he transformed it into a kind of magic. A tale of the radical elements that revolutionized Modern Art: Monet's clear intent was to transfer onto canvas the "first, pure impression" of forms and objects as they appear to the eye that has never seen them before. And this documentary will show the Water Lilies by Claude Monet, as they have never been seen before. A unique, exclusive look at the masterpieces housed at the Orangerie Museum, the Marmottan Museum, the Orsay Museum and Giverny, for the first time ever on the big screen for an unrepeatable experience.
Official Site
Trailer
---
The Lion King (2019)
()
7/19/2019
Donald Glover, Beyoncé Knowles-Carter
-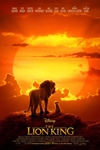 From Disney Live Action, director Jon Favreau's all-new "The Lion King" journeys to the African savanna where a future king is born. Simba idolizes his father, King Mufasa, and takes to heart his own royal destiny. But not everyone in the kingdom celebrates the new cub's arrival. Scar, Mufasa's brother—and former heir to the throne—has plans of his own. The battle for Pride Rock is ravaged with betrayal, tragedy and drama, ultimately resulting in Simba's exile. With help from a curious pair of newfound friends, Simba will have to figure out how to grow up and take back what is rightfully his.
Official Site
Trailer
---