Queen & Slim
(R)
12/13/2019
Daniel Kaluuya, Jodie Turner-Smith
- 2 hr. 0 mins.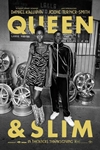 While on a forgettable first date together in Ohio, a black man and a black woman, are pulled over for a minor traffic infraction. The situation escalates, with sudden and tragic results, when the man kills the police officer in self-defense. Terrified and in fear for their lives, the man, a retail employee, and the woman, a criminal defense lawyer, are forced to go on the run. But the incident is captured on video and goes viral, and the couple unwittingly become a symbol of trauma, terror, grief and pain for people across the country.
As they drive, these two unlikely fugitives will discover themselves and each other in the most dire and desperate of circumstances and will forge a deep and powerful love that will reveal their shared humanity and shape the rest of their lives.
Official Site
Trailer
---
Honey Boy
(R)
12/13/2019
Shia LaBeouf, Lucas Hedges
- 1 hr. 35 mins.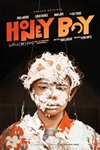 From a screenplay by Shia LaBeouf, based on his own experiences, award-winning filmmaker Alma Har'el (Bombay Beach, LoveTrue) brings to life a young actor's stormy childhood and early adult years as he struggles to reconcile with his father and deal with his mental health. Fictionalizing his ascent to stardom, and subsequent crash-landing into rehab and recovery, Har'el casts Noah Jupe (A Quiet Place) and Lucas Hedges (Boy Erased, Manchester by the Sea) as Otis Lort, navigating different stages in a frenetic career. LaBeouf takes on the therapeutic challenge of playing a version of his own father, an ex-rodeo clown and a felon. Dancer-singer FKA twigs makes her feature-film debut, playing neighbor and kindred spirit to the younger Otis in their garden-court motel home. Har'el's feature narrative debut is a one-of-a-kind collaboration between filmmaker and subject, exploring art as medicine and imagination as hope through the life and times of a talented, traumatized performer who dares to go in search of himself.
Official Site
Trailer
---
Bolshoi Ballet: The Nutcracker
()
12/15/2019
- 2 hr. 30 mins.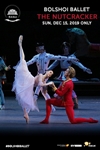 The ultimate holiday classic takes audiences of all ages on a magical journey through a world of enchantment, set to Tchaikovsky's sublime score - December 15 only.
Official Site
Trailer
---
Star Wars: The Rise Of Skywalker
(PG-13)
12/19/2019
Mark Hamill, Andy Serkis
- 2 hr. 35 mins.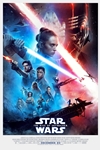 No one's ever really gone... Rey's journey continues and the Skywalker saga concludes in Star Wars.
Official Site
Trailer
---
A Hidden Life
(PG-13)
12/20/2019
August Diehl, Valerie Pachner
- 2 hr. 53 mins.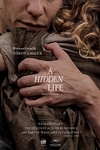 A Hidden Life stars August Diehl as Austrian Franz Jägerstätter, a devoted husband and father who refuses to fight for the Nazis in World War II, even as the possibility of execution threatens to tear him apart from his family.
Official Site
Trailer
---
In Search of Beethoven
(NR)
12/22/2019
Juliet Stevenson, Emanuel Ax
- 2 hr. 18 mins.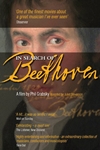 "In Search of Beethoven": takes a comprehensive look at the composer's life through historical research and Beethoven's biography and letters, but with the emphasis always on the performance -- and interpretation -- of Beethoven's music. From his early piano concertos through the "Moonlight Sonata," "Für Elise," and the immortal notes of the Fifth and Ninth Symphonies, Beethoven's music remains as beloved, popular, and relevant as any work of art has ever been. "In Search of Beethoven" brings together the world's leading performers and experts on Beethoven to reveal new insights into this celebrated composer. Above all, "In Search of Beethoven" addresses the central myth of Beethoven's life and work -- that of the heroic, tormented figure battling to overcome the tragic fate of being struck down by deafness in his prime; a man who searched for his elusive, eternal 'immortal beloved,' yet was never to attain lasting happiness.
Official Site
Trailer
---
Little Women
(PG)
12/25/2019
Saoirse Ronan, Emma Watson
- 2 hr. 15 mins.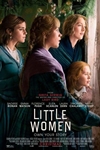 Writer-director Greta Gerwig (Lady Bird) has crafted a Little Women that draws on both the classic novel and the writings of Louisa May Alcott, and unfolds as the author's alter ego, Jo March, reflects back and forth on her fictional life. In Gerwig's take, the beloved story of the March sisters - four young women each determined to live life on her own terms -- is both timeless and timely. Portraying Jo, Meg, Amy, and Beth March, the film stars Saoirse Ronan, Emma Watson, Florence Pugh, Eliza Scanlen, with Timothée Chalamet as their neighbor Laurie, Laura Dern as Marmee, and Meryl Streep as Aunt March.
Official Site
Trailer
---
Uncut Gems
(R)
12/25/2019
Adam Sandler, LaKeith Stanfield
- 2 hr. 15 mins.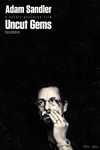 From acclaimed filmmakers Josh and Benny Safdie comes an electrifying crime thriller about Howard Ratner (Adam Sandler), a charismatic New York City jeweler always on the lookout for the next big score. When he makes a series of high-stakes bets that could lead to the windfall of a lifetime, Howard must perform a precarious high-wire act, balancing business, family, and encroaching adversaries on all sides, in his relentless pursuit of the ultimate win.
Official Site
Trailer
---
The Royal Opera House: Don Pasquale
()
12/29/2019
Bryn Terfel, Olga Peretyatko
- 3 hr. 30 mins.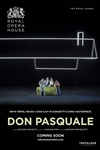 Royal Opera favourite Bryn Terfel heads the cast for this new production of Donizetti's comedyof domestic drama across two generations. The witty story of a middle-aged man whosesupposed young wife runs rings around him - with her own ulterior romantic purpose in mind - has long delighted and surprised audiences, not least as presented with the sparkle of its music and the virtuoso skill of its performers. Damiano Michieletto's exhilarating production shows how contemporary the characters still are and how immediate and touching the story remains.
Official Site
Trailer
---
LES MISÉRABLES:The Staged Concert
()
1/5/2020
Alfie Boe, Michael Ball
- 2 hr. 50 mins.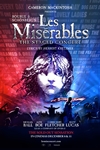 Seen by over 120 million people worldwide, LES MISÉRABLES is undisputedly one of the world's most popular musicals. Coinciding with its 35th triumphant year in London's West End, Cameron Mackintosh produced a spectacular sell-out staged concert version at the Gielgud Theatre featuring an all-star cast including Michael Ball, Alfie Boe, Carrie Hope Fletcher, Matt Lucas and John Owen Jones. Now cinema audiences can experience a live broadcast of the musical phenomenon which broke box office records and sold out its entire 16 week season. Featuring a cast and orchestra of over 65 and including the songs I Dreamed A Dream, Bring Him Home, One Day More and On My Own this sensational staged concert is not to be missed - an absolute must-see for any fans of musical theatre or live event cinema.
Official Site
Trailer
---
1917
(R)
1/10/2020
Richard Madden, Benedict Cumberbatch
- 1 hr. 50 mins.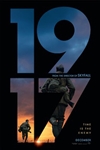 At the height of the First World War, two young British soldiers, Schofield (Captain Fantastic's George MacKay) and Blake (Game of Thrones' Dean-Charles Chapman) are given a seemingly impossible mission. In a race against time, they must cross enemy territory and deliver a message that will stop a deadly attack on hundreds of soldiers - Blake's own brother among them.
Official Site
Trailer
---
Royal Opera House: Concerto / Enigma Variations /
()
1/12/2020
- 2 hr. 30 mins.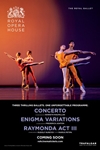 From The Royal Ballet's classical origins in the works of Petipa, to the home-grown choreographers who put British ballet on the world stage, this mixed programme highlights the versatility of the Company. Petipa's Raymonda Act III is Russian classical ballet summarized in one act, full of sparkle and precise technique, while Ashton's Enigma Variations is quintessentially British in every way from its score by Elgar and period designs by Julia Trevelyan Oman, to Ashton's signature style, the essence of British ballet. Concerto, MacMillan's fusion of classical technique with a contemporary mind, completes a programme that shows the breadth of the Company's heritage.
Official Site
Trailer
---
National Theatre Live: All My Sons
(NR)
1/16/2020
Sally Field, Bill Pullman
- 2 hr. 45 mins.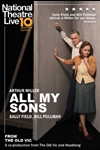 Broadcast live from The Old Vic in London, Academy Award-winner Sally Field and Bill Pullman star in Arthur Miller's blistering drama "All My Sons". America, 1947. Despite hard choices and even harder knocks, Joe and Kate Keller are a success story. They have built a home, raised two sons and established a thriving business. But nothing lasts forever and their contented lives, already shadowed by the loss of their eldest boy to war, are about to shatter. With the return of a figure from the past, long buried truths are forced to the surface and the price of their American dream is laid bare.
Official Site
Trailer
---
Bolshoi Ballet: Giselle
()
1/26/2020
- 2 hr. 30 mins.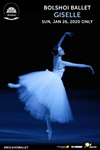 In this brand-new production, choreographer Alexei Ratmansky brings a new look to this icon of classical ballet. Captured live from the Bolshoi Ballet in Moscow, this fresh perspective is not-to-be-missed - January 26 only.
Official Site
Trailer
---
In Search of Mozart
(NR)
2/2/2020
Frank Adams-Brown, Debbie Arnold
- 2 hr. 9 mins.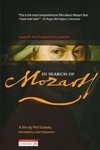 To celebrate the 250th anniversary of Mozart's birth, Seventh Art Productions presents "In Search Of Mozart." Produced in association with the world's leading orchestras and musicians... told through a 25,000 mile journey along every route Mozart followed... this is a detective story that travels to the heart of Europe... and the heart of a genius itself.
Official Site
Trailer
---
National Theatre Live: Cyrano de Bergerac
()
2/20/2020
James McAvoy, Anita-Joy Uwajeh
- 2 hr. 40 mins. Fierce with a pen and notorious in combat, Cyrano almost has it all - if only he could win the heart of his true love Roxane. There's just one big problem: he has a nose as huge as his heart. Will a society engulfed by narcissism get the better of Cyrano - or can his mastery of language set Roxane's world alight?
Official Site
Trailer
---
Bolshoi Ballet: Swan Lake
()
2/23/2020
- 2 hr. 45 mins.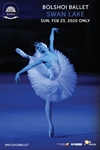 Captured live, direct from Moscow, Russia, this historic masterpiece of breathtaking beauty born at the Bolshoi Theatre remains an all-time audience favorite - February 23 only.
Official Site
Trailer
---
In Search of Chopin
(NR)
3/1/2020
- 1 hr. 52 mins. Official Site
Trailer
---
#Anne Frank Parallel Stories
()
3/5/2020
Helen Mirren, Martina Gatti
- 1 hr. 32 mins.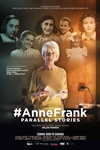 Anne Frank was born in Frankfurt on 12th June 1929 and this year she would have been 90 years old. The documentary film tells the story of her life through the pages of her diary: an extraordinary text that has made the tragedy of Nazism known to millions of readers all over the world, and revealed the brilliant, enlightening intelligence of a young girl who wanted to become a writer.
Official Site
Trailer
---
Exhibition On Screen: Lucian Freud
()
3/15/2020
- 1 hr. 20 mins. The Royal Academy of Arts in London, is bringing together Lucian Freud's self-portraits. The exhibition will display more than 50 paintings, prints and drawings in which this modern master of British art turned his unflinching eye firmly on himself.
Official Site
Trailer
---
Royal Opera House: La Boheme
()
3/22/2020
- 2 hr. 35 mins. Official Site
Trailer
---
Bolshoi Ballet: Romeo and Juliet
()
3/29/2020
- 2 hr. 45 mins.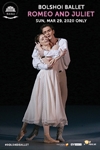 The Bolshoi presents the famous star-crossed lovers from Shakespeare's most tragic love story set to Prokofiev's cinematic score - March 29 only.
Official Site
Trailer
---
In Search of Haydn
(NR)
4/5/2020
- 1 hr. 42 mins. Official Site
Trailer
---
Bolshoi Ballet: Jewels
()
4/19/2020
- 2 hr. 45 mins.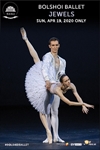 Captured live from the Bolshoi Ballet, this homage of captivating beauty to the dance schools of Paris, New York and St. Petersburg are each represented by a jewel: emerald, ruby and diamond - April 19 only.
Official Site
Trailer
---
Exhibition On Screen: Easter in Art
()
5/3/2020
- 1 hr. 25 mins. The story of Christ's death and resurrection has dominated western culture for the past 2000 years. It is perhaps the most significant historical event of all time, as recounted by the gospels but, equally, as depicted by the greatest artists in history. From the triumphant to the savage, the ethereal to the tactile, some of western civilization's greatest artworks focus on this pivotal moment.
Official Site
Trailer
---
National Theatre Live: The Welkin
()
5/21/2020
- When Sally claims to be pregnant, a jury of 12 matrons are taken from their housework to decide whether she's telling the truth, or simply trying to escape the noose. With only midwife Lizzy Luke prepared to defend the girl, and a mob baying for blood outside, the matrons wrestle with their new authority, and the devil in their midst.
Official Site
Trailer
---
A muvészet templomai: Leonardo 500
()
6/7/2020
- 1 hr. 30 mins. Official Site
Trailer
---
Kunst 2020: Hermitage. The Power of Art
(NR)
6/28/2020
Toni Servillo
- 1 hr. 30 mins. The film treats The Hermitage as a living being. It tells the story of the daily life of the museum today continuously leaving the 'here and now' to retrace two and a half centuries.
A wonderful complex of buildings with the largest collection of paintings in the world. St. Petersburg and the Hermitage were a meeting point for foreign artists, architects and intellectuals creating connections through art and culture.
The history of the museum is marked by the acquisitions of the enlightened Empress Catherine II, whose personality has continued to fascinate art historians and critics over the centuries.
Toni Servillo leads us on this journey through cultural bridges between places and distant civilizations. Bridges form a symbolic visual element, that will be repeated in the narrative.
Official Site
Trailer
---
Exhibition On Screen: Frida Kahlo
()
7/12/2020
- 1 hr. 30 mins. This highly engaging film takes us on a journey through the life of one of the most prevalent female icons: Frida Kahlo. She was a prolific self-portraitist, using the canvas as a mirror through all stages of her turbulent and, at times, tragic life. Guided with interview, commentary and Frida's own words, EXHIBITION ON SCREEN uncovers that this, however, was not a life defined by tragedy.
Official Site
Trailer
---
Bernini
(NR)
8/2/2020
Anna Coliva
- 1 hr. 27 mins. Official Site
Trailer
---
Concerto - A Beethoven Journey
(NR)
12/20/2020
Leif Ove Andsnes, Mahler Chamber Orchestra
- 1 hr. 33 mins. This documentary follows Leif Ove Andsnes, undoubtedly one of the top pianists of our age. For four years he has been performing and recording the five Beethoven piano concertos, primarily with the Mahler Chamber Orchestra but also with the major conductors & orchestras worldwide - such as Gustavo Dudamel and the LA Philharmonic.
Official Site
Trailer
---