Scoob!
(PG)
5/15/2020
Kiersey Clemons, Zac Efron
-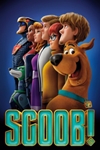 The first full-length animated Scooby-Doo adventure for the big screen is the never-before told stories of Scooby-Doo's origins and the greatest mystery in the career of Mystery Inc. "SCOOB!" reveals how lifelong friends Scooby and Shaggy first met and how they joined with young detectives Fred, Velma and Daphne to form the famous Mystery Inc. Now, with hundreds of cases solved and adventures shared, Scooby and the gang face their biggest, most challenging mystery ever: a plot to unleash the ghost dog Cerberus upon the world. As they race to stop this global dogpocalypse, the gang discovers that Scooby has a secret legacy and an epic destiny greater than anyone imagined.
Official Site
Trailer
---
Royal Ballet: The Sleeping Beauty
()
5/17/2020
-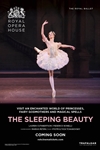 This production of The Sleeping Beauty has been delighting audiences in Covent Garden since 1946. A classic of Russian ballet, it established The Royal Ballet both in its new home after World War II and as a world-class company. Sixty years later, in 2006, the original staging was revived, returning Oliver Messel's wonderful designs and glittering costumes to the stage. Pyotr Il'yich Tchaikovsky's enchanting score and Marius Petipa's original choreography beautifully combine with sections created for The Royal Ballet by Frederick Ashton, Anthony Dowell and Christopher Wheeldon. This ballet is sure to cast its spell over anyone who sees it.
Official Site
Trailer
---
Military Wives
(PG-13)
5/22/2020
Kristin Scott Thomas, Sharon Horgan
- 1 hr. 52 mins.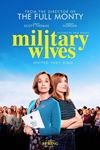 MILITARY WIVES centers on a group of women from different backgrounds whose partners are away serving in Afghanistan. Faced with their loved ones' absences, they come together to form the very first military wives choir, helping each other through some of life's most difficult moments, and quickly find themselves on an international stage. Peter Cattaneo (THE FULL MONTY) directs Kristin Scott Thomas and Sharon Horgan in this feel-good crowd-pleaser inspired by true events.
Official Site
Trailer
---
The Royal Opera House: The Cellist/ Dances at a Gathering
()
5/31/2020
- 2 hr. 30 mins.
Official Site
Trailer
---
Kunst 2020: Hermitage. The Power of Art
(NR)
6/28/2020
Toni Servillo
- 1 hr. 30 mins. The film treats The Hermitage as a living being. It tells the story of the daily life of the museum today continuously leaving the 'here and now' to retrace two and a half centuries.
A wonderful complex of buildings with the largest collection of paintings in the world. St. Petersburg and the Hermitage were a meeting point for foreign artists, architects and intellectuals creating connections through art and culture.
The history of the museum is marked by the acquisitions of the enlightened Empress Catherine II, whose personality has continued to fascinate art historians and critics over the centuries.
Toni Servillo leads us on this journey through cultural bridges between places and distant civilizations. Bridges form a symbolic visual element, that will be repeated in the narrative.
Official Site
Trailer
---
The Truth
(PG)
7/3/2020
Catherine Deneuve, Juliette Binoche
- 1 hr. 46 mins.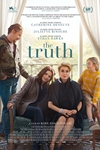 Fabienne is an aging French movie star who, despite her momentary lapses in memory, remains a venerable force to be reckoned with. Upon the publication of her memoirs, her daughter Lumir returns to Paris from New York with her husband and their young daughter to commemorate its release. A sharp and funny battle of wits ensues between the mother-daughter duo, as Lumir takes issue with Fabienne's rose-colored version of the past.
Official Site
Trailer
---
Minions: The Rise of Gru
()
7/3/2020
Steve Carell, Pierre Coffin
- 1 hr. 30 mins.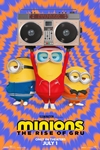 In the heart of the 1970s, amid a flurry of feathered hair and flared jeans, Gru is growing up in the suburbs. A fanboy of a supervillain supergroup known as the Vicious 6, Gru hatches a plan to become evil enough to join them. Luckily, he gets some mayhem-making backup from his loyal followers, the Minions. Together, Kevin, Stuart, Bob, and Otto-a new Minion sporting braces and a desperate need to please-deploy their skills as they and Gru build their first lair, experiment with their first weapons and pull off their first missions.
Official Site
Trailer
---
Ghostbusters: Afterlife
()
7/10/2020
Carrie Coon, Finn Wolfhard
-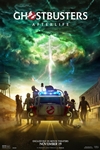 From director Jason Reitman and producer Ivan Reitman, comes the next chapter in the original Ghostbusters universe. In Ghostbusters: Afterlife, when a single mom and her two kids arrive in a small town, they begin to discover their connection to the original ghostbusters and the secret legacy their grandfather left behind.
Official Site
Trailer
---
Exhibition On Screen: Frida Kahlo
()
7/12/2020
- 1 hr. 30 mins.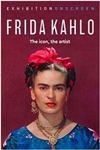 This highly engaging film takes us on a journey through the life of one of the most prevalent female icons: Frida Kahlo. She was a prolific self-portraitist, using the canvas as a mirror through all stages of her turbulent and, at times, tragic life. Guided with interview, commentary and Frida's own words, EXHIBITION ON SCREEN uncovers that this, however, was not a life defined by tragedy.
Official Site
Trailer
---
The French Dispatch
(R)
7/24/2020
Timothée Chalamet, Saoirse Ronan
- 1 hr. 48 mins.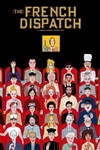 THE FRENCH DISPATCH brings to life a collection of stories from the final issue of an American magazine published in a fictional 20th-century Fench city.
Official Site
Trailer
---
Jungle Cruise
()
7/24/2020
Dwayne Johnson, Emily Blunt
- 1 hr. 30 mins.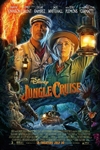 Official Site
Trailer
---
Bernini
(NR)
8/2/2020
Anna Coliva
- 1 hr. 27 mins. Official Site
Trailer
---
Peter Rabbit 2: The Runaway
(PG)
8/7/2020
Rose Byrne, Domhnall Gleeson
- 1 hr. 25 mins.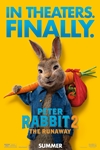 In PETER RABBIT 2: THE RUNAWAY, the lovable rogue is back. Bea, Thomas, and the rabbits have created a makeshift family, but despite his best efforts, Peter can't seem to shake his mischievous reputation. Adventuring out of the garden, Peter finds himself in a world where his mischief is appreciated, but when his family risks everything to come looking for him, Peter must figure out what kind of bunny he wants to be.
Official Site
Trailer
---
Wonder Woman 1984
()
8/14/2020
Gal Gadot, Chris Pine
-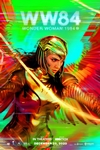 Fast forward to the 1980s as Wonder Woman's (Gal Gadot) next big screen adventure finds her facing an all-new foe: The Cheetah (Kristen Wiig).
Official Site
Trailer
---
No Time To Die
(PG-13)
11/25/2020
Daniel Craig, Ralph Fiennes
- 2 hr. 43 mins.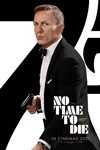 In No Time To Die, Bond has left active service and is enjoying a tranquil life in Jamaica. His peace is short-lived when his old friend Felix Leiter from the CIA turns up asking for help. The mission to rescue a kidnapped scientist turns out to be far more treacherous than expected, leading Bond onto the trail of a mysterious villain armed with dangerous new technology.
Official Site
Trailer
---
Concerto - A Beethoven Journey
(NR)
12/20/2020
Leif Ove Andsnes, Mahler Chamber Orchestra
- 1 hr. 33 mins. This documentary follows Leif Ove Andsnes, undoubtedly one of the top pianists of our age. For four years he has been performing and recording the five Beethoven piano concertos, primarily with the Mahler Chamber Orchestra but also with the major conductors & orchestras worldwide - such as Gustavo Dudamel and the LA Philharmonic.
Official Site
Trailer
---