First Reformed
(R)
6/1/2018
Ethan Hawke, Amanda Seyfried
- 1 hr. 53 mins.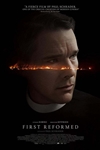 Reverend Ernst Toller is a solitary, middle-aged parish pastor at a small Dutch Reform church in upstate New York on the cusp of celebrating its 250th anniversary. Once a stop on the Underground Railroad, the church is now a tourist attraction catering to a dwindling congregation, eclipsed by its nearby parent church, Abundant Life, with its state-of-the-art facilities and 5,000-strong flock. When a pregnant parishioner asks Reverend Toller to counsel her husband, a radical environmentalist, the clergyman finds himself plunged into his own tormented past, and equally despairing future, until he finds redemption in an act of grandiose violence.
Official Site
Trailer
---
On Chesil Beach
(R)
6/1/2018
Saoirse Ronan, Billy Howle
- 1 hr. 50 mins.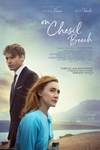 Adapted by Ian McEwan from his bestselling novel, the drama centers on a young couple of drastically different backgrounds in the summer of 1962. Following the pair through their idyllic courtship, the film explores sex and the societal pressure that can accompany physical intimacy, leading to an awkward and fateful wedding night.
Official Site
Trailer
---
Adrift
(PG-13)
6/1/2018
Shailene Woodley, Sam Claflin
- 2 hr. 0 mins.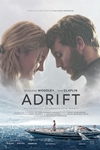 Starring Shailene Woodley (Fault in Our Stars, Divergent films) and Sam Claflin (Me Before You, The Hunger Games films), ADRIFT is based on the inspiring true story of two sailors who set out to journey across the ocean from Tahiti to San Diego.
Tami Oldham (Woodley) and Richard Sharp (Claflin) couldn't anticipate they would be sailing directly into one of the most catastrophic hurricanes in recorded history. In the aftermath of the storm, Tami awakens to find Richard badly injured and their boat in ruins. With no hope for rescue, Tami must find the strength and determination to save herself and the only man she has ever loved.
Official Site
Trailer
---
The Royal Opera House: Macbeth
()
6/3/2018
- 3 hr. 20 mins.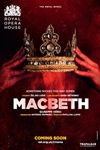 Verdi's life-long love affair with Shakespeare's works began with Macbeth, a play he considered to be 'one of the greatest creations of man'. With his librettist, Francesco Maria Piave, Verdi set out to create 'something out of the ordinary'. Their success is borne out in every bar of a score that sees Verdi at his most theatrical: it bristles with demonic energy. The warrior Macbeth fights on the side of the King of Scotland - but when a coven of witches prophesy that he shall become king himself, a ruthless ambition drives Macbeth and his wife to horrific acts. Murder makes Macbeth king, and intrigue and butchery are the hallmarks of his brief, doomed reign. The witches make another prediction, which also comes true: Macbeth and his lady lose their lives, and justice is restored.
Official Site
Trailer
---
Ocean's 8
(PG-13)
6/7/2018
Sarah Paulson, Helena Bonham Carter
- 1 hr. 50 mins.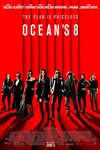 Debbie Ocean gathers a crew to attempt an impossible heist at New York City's yearly Met Gala.
Official Site
Trailer
---
The Seagull
(PG-13)
6/8/2018
Annette Bening, Saorise Ronan
- 1 hr. 38 mins.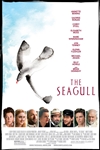 THE SEAGULL is the heartbreaking and funny story of friends and lovers, all of whom are in love with the wrong person. The movie is timely in its depiction of the tragic consequences of narcissism, particularly on young dreams and romantic love.
Official Site
Trailer
---
Bolshoi Ballet: Coppélia
(NR)
6/10/2018
- 2 hr. 45 mins.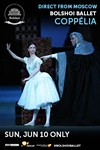 Fathom Events, BY Experience and Pathé Live present a special production of the Bolshoi Ballet's Coppélia, direct from Moscow, Russia, to select cinemas nationwide on Sunday, June 10 only. The Bolshoi's unique version of Coppélia exhibits a fascinating reconstruction of the original 19th -century choreography of this ebullient comedy involving a feisty heroine, a boyish fianceé with a wandering eye, and an old dollmaker. The company's stunning corps de ballet shines in the divertissements and famous "dance of the hours," and its principals abound in youthful energy and irresistible humor in this effervescent production.
Official Site
Trailer
---
The Incredibles 2
(PG)
6/14/2018
Craig T. Nelson, Holly Hunter
- 1 hr. 58 mins.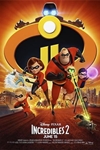 Everyone's favorite family of superheroes is back in Incredibles 2 but this time Helen (voice of Holly Hunter) is in the spotlight, leaving Bob (voice of Craig T. Nelson) at home with Violet (voice of Sarah Vowell) and Dash (voice of Huck Milner) to navigate the day-to-day heroics of normal life. It's a tough transition for everyone, made tougher by the fact that the family is still unaware of baby Jack-Jack's emerging superpowers. When a new villain hatches a brilliant and dangerous plot, the family and Frozone (voice of Samuel L. Jackson) must find a way to work together again which is easier said than done, even when they're all Incredible.
Official Site
Trailer
---
Hearts Beat Loud
(PG-13)
6/15/2018
Nick Offerman, Kiersey Clemons
- 1 hr. 37 mins.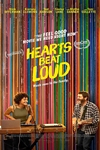 In the hip Brooklyn neighborhood of Red Hook, single dad and record store owner Frank (Nick Offerman) is preparing to send his hard-working daughter Sam (Kiersey Clemons) off to college, while being forced to close his vintage shop. Hoping to stay connected through their shared musical passions, Frank urges Sam to turn their weekly "jam sesh" into a father-daughter live act. After their first song becomes an Internet breakout, the two embark on a journey of love, growing up and musical discovery.
Official Site
Trailer
---
Won't You Be My Neighbor?
(PG-13)
6/22/2018
Fred Rogers
- 1 hr. 34 mins.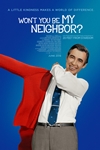 Won't You Be My Neighbor? takes an intimate look at America's favorite neighbor: Mister Fred Rogers. A portrait of a man whom we all think we know, this documentary is an emotional and moving film that takes you beyond zip-up cardigans and the land of make-believe, and into the heart of a creative genius, who inspired generations of children with compassion and limitless imagination.
Official Site
Trailer
---
Exhibition On Screen: Van Gogh - The Art of Seeing
(NR)
6/24/2018
- 1 hr. 30 mins.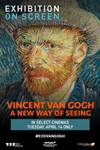 Fathom Events, Arts Alliance, and Seventh Art Productions are elated to bring Vincent Van Gogh - A New Way of Seeing from the Van Gogh Museum in Amsterdam to select cinemas nationwide on Tuesday, April 14. Enjoy complete and unprecedented access to the treasures of Amsterdam's Van Gogh Museum in a special re-showing of the gallery's collection in celebration of the 125th anniversary of Van Gogh's death. With exclusive new research revealing incredible recent discoveries, the Van Gogh Museum has helped craft a cinema experience like no other.
Official Site
Trailer
---
The Royal Ballet: Bernstein Centenary
()
7/1/2018
Federico Bonelli, William Bracewell
- 3 hr. 0 mins.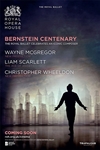 Leonard Bernstein was one of the first classical composers in America to achieve both popular and critical acclaim. He was eclectic in his sources - drawing on jazz and modernism, the traditions of Jewish music and the Broadway musical - and many of Bernstein's scores are remarkably well suited to dance. He was particularly associated with Jerome Robbins, their credits together including Fancy Free and West Side Story. To celebrate the centenary year of the composer's birth, The Royal Ballet has united all three of its associate choreographers to celebrate the dynamic range and danceability of Bernstein's music. The programme includes two world premieres by Resident Choreographer Wayne McGregor and Artistic Associate Christopher Wheeldon, marking each artist's first foray into Bernstein.
Official Site
Trailer
---
Exhibition on Screen: I, Claude Monet
()
7/15/2018
Henry Goodman
- 1 hr. 30 mins.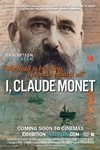 I, Claude Monet reveals new insight into the man who not only painted the picture that gave birth to impressionism but who was perhaps the most influential and successful painter of the 19th and early 20th centuries.
Official Site
Trailer
---
Mamma Mia! Here We Go Again
(PG-13)
7/20/2018
Meryl Streep, Julie Walters
-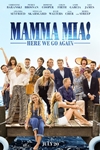 Get ready to sing and dance, laugh and love all over again.Ten years after Mamma Mia! The Movie grossed more than $600 million around the world, you are invited to return to the magical Greek island of Kalokairi in an all-new original musical based on the songs of ABBA. With the film's original cast returning and new additions including Lily James (Cinderella, Baby Driver), the musical comedy will open on July 20, 2018.
Official Site
Trailer
---
National Theatre Live: Yerma
()
7/26/2018
Billie Piper
- 2 hr. 0 mins.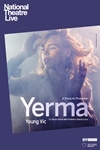 The incredible Billie Piper returns in her award-winning role. A young woman is driven to the unthinkable by her desperate desire to have a child in Simon Stone's radical production of Lorca's achingly powerful masterpiece. The unmissable theatre phenomenon sold out at the Young Vic and critics call it 'an extraordinary theatrical triumph' and 'stunning, searing, unmissable.' Billie Piper's lead performance is described as 'spellbinding' , 'astonishing' and 'devastatingly powerful.' Set in contemporary London, Piper's portrayal of a woman in her thirties desperate to conceive builds with elemental force to a staggering, shocking, climax. Please note that this broadcast does not have an interval.
Official Site
Trailer
---
Royal Shakespeare Company: Romeo and Juliet
()
8/12/2018
-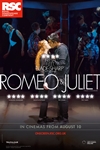 What if your first true love was someone you'd been told you must hate? Set in a world very like our own, this Romeo and Juliet is about a generation of young people born into violence and ripped apart by the bitter divisions of their parents.The most famous story of love at first sight explodes with intense passion and an irresistible desire
for change, but leads all too quickly to heartbreaking consequences.
Official Site
Trailer
---
Memoir of War (La Douleur)
(NR)
8/24/2018
Mélanie Thierry, Benoît Magimel
- 2 hr. 7 mins. Both members of the Resistance living in Nazi-occupied Paris, Marguerite is desperate for news of her husband Robert Antelme, who has been arrested by the Germans and sent to Dachau concentration camp. In exchange for information, Marguerite enters into a high-risk game of psychological cat and mouse with French Nazi collaborator Rabier (Benoît Magimel). But as the months wear on without word of the man she loves, Marguerite must begin the process of confronting the unimaginable. Through subtly expressionistic images and voiceover passages of Duras's writing, Finkiel evokes the inner world of one of the 20th century's most revolutionary writers.
Official Site
Trailer
---
National Theatre Live: Julie
()
9/6/2018
Vanessa Kirby, Eric Kofi Abrefa
-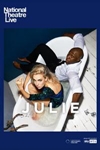 Official Site
Trailer
---
An American in Paris - The Musical
()
9/20/2018
Robert Fairchild, Leanne Cope
- 2 hr. 40 mins.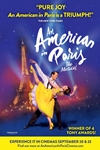 his breathtakingly beautiful Tony® Award-winning Broadway musical, inspired by the Oscar® winning MGM film, tells the impassioned story of discovering love in the 'City of Light'. Featuring the gorgeous music and lyrics of George and Ira Gershwin (including the classic hits 'S Wonderful and I Got Rhythm), stunning designs, and show-stopping choreography. With a record-setting 28 five-star reviews from critics, An American in Paris is coming from London's West End to a cinema near you.
Jerry Mulligan is an American GI striving to make it as a painter in a city suddenly bursting with hope and possibility. Following a chance encounter with a beautiful young dancer named Lise, the streets of Paris become the backdrop to a sensuous, modern romance of art, friendship and love in the aftermath of war...
Experience this "truly ravishing" (The Guardian) production in the comfort of your local cinema.
Official Site
Trailer
---
National Theatre Live: King Lear
(NR)
9/27/2018
Ian McKellen
- 3 hr. 30 mins.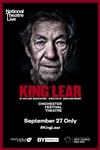 Broadcast live from London's West End, see Ian McKellen's 'extraordinarily moving portrayal' (Independent) of King Lear in cinemas.
Chichester Festival Theatre's production received five-star reviews for its sell-out run, and transfers to the West End for a limited season. Jonathan Munby directs this contemporary retelling of Shakespeare's tender, violent, moving and shocking play.
Considered by many to be the greatest tragedy ever written, King Lear sees two ageing fathers - one a King, one his courtier - reject the children who truly love them. Their blindness unleashes a tornado of pitiless ambition and treachery, as family and state are plunged into a violent power struggle with bitter ends.
Official Site
Trailer
---
Royal Shakespeare Company: The Merry Wives of Wind
()
10/7/2018
-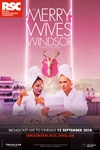 Down on his luck in the suburbs, John Falstaff plans to hustle his way to a comfortable retirement by seducing the wives of two wealthy men. Unknown to him, it's the women of Windsor who really pull the strings, orchestrating Falstaff's comeuppance amidst a theatrical smorgasbord of petty rivalries, jealousies and over-inflated egos. For a fat Englishman, a Welshman and a Frenchman, the only way in Windsor...
Official Site
Trailer
---
Bolshoi Ballet: La Sylphide
(NR)
11/11/2018
- 2 hr. 0 mins.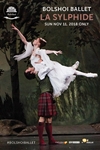 Staged for the Bolshoi by Bournonville expert Johan Kobborg, La Sylphide is the ultimate romantic masterpiece. Captured live from the Bolshoi Ballet in Moscow, La Sylphide comes to cinemas across the U.S. on Sunday, Nov. 11 only. On his wedding day, the young Scotsman James is awakened with a kiss from an ethereal winged creature, a Sylph. Entranced by her beauty, James risks everything to pursue an unattainable love. La Sylphide is one of the world's oldest surviving ballets, and a treasure in Danish ballet master August Bournonville's style.
Official Site
Trailer
---
National Theatre Live: The Madness of George III
()
11/20/2018
Mark Gatiss, Adrian Scarborough
- 3 hr. 30 mins.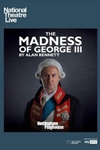 Official Site
Trailer
---
Bolshoi Ballet: Don Quixote
(NR)
12/2/2018
- 2 hr. 55 mins.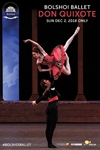 From the Bolshoi Ballet in Moscow, Don Quixote comes to cinemas across the U.S. on Sunday, Dec. 2 only. Inspired by heroic stories of brave knights, with his faithful servant Sancho Panza at his side, Don Quixote sets out on an adventure to meet his ideal woman, Dulcinea. With panache and sparkling technique, principal dancers Ekaterina Krysanova and Semyon Chudin lead the spectacular cast of toreadors, flamenco dancers, gypsies, and dryads in the Bolshoi's critically-acclaimed staging of this exalted performance.
Official Site
Trailer
---
Bolshoi Ballet: The Nutcracker
(NR)
12/23/2018
- 2 hr. 20 mins.
Fathom Events, BY Experience and Pathé Live present a special production of the Bolshoi Ballet's The Nutcracker, direct from Moscow, Russia, to select cinemas nationwide on Sunday, December 17 only. As the clock strikes midnight on Christmas Eve, Marie's wooden nutcracker doll comes to life and transforms into a prince! Soon joined by her other toys that have also come to life, Marie and her prince embark on a dreamy unforgettable adventure. A holiday tradition for the whole family, The Nutcracker enchants the Bolshoi stage for two hours of enchantment and magic.
Official Site
Trailer
---
Bolshoi Ballet: La Bayadere
()
1/20/2019
- 3 hr. 20 mins.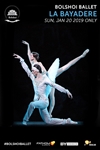 The must-see theatrical event La Bayadere comes to cinemas across the U.S. on Sunday, Jan. 20 only, captured live the same day from the Bolshoi Ballet in Moscow. The temple dancer Nikiya and the warrior Solor fall deeply in love, igniting heated passions and murderous intrigues when the Rajah and his daughter Gamzatti discover Nikiya and Solor's forbidden love. La Bayadere is one of the greatest works in classical ballet history - a story of love, death and vengeful judgment, set in India. Dazzling sets and costumes, with one of the most iconic scenes in ballet, the "Kingdom of the Shades," illuminate the tragic tale of the temple dancer Nikiya's doomed love for the warrior Solor, and their ultimate redemption.
Official Site
Trailer
---
Bolshoi Ballet: The Sleeping Beauty
(NR)
3/10/2019
- 2 hr. 50 mins.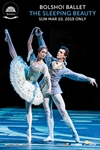 From the Bolshoi Ballet in Moscow comes resplendent fairytale ballet, The Sleeping Beauty, in cinemas nationwide Sunday, March 10 only. On her sixteenth birthday, Princess Aurora falls under the curse of the Evil Fairy Carabosse and into a deep slumber lasting one hundred years. Only the kiss of a prince can break the spell. Classical ballet at its finest, The Sleeping Beauty features scores of magical characters including fairies, the Little Red Riding Hood, Puss in Boots, and a beautiful young Princess Aurora performed by Olga Smirnova, a "truly extraordinary talent" (The Telegraph).
Official Site
Trailer
---
Bolshoi Ballet: The Golden Age
(NR)
4/7/2019
- 2 hr. 20 mins.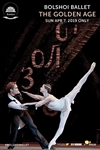 With its jazzy score by Dmitri Shostakovich and its music-hall atmosphere featuring beautiful tangos, The Golden Age is a refreshing and colorful dive into the roaring 20's. From the Bolshoi Ballet in Moscow, The Golden Age comes to cinemas nationwide on Sunday, April 7 only. In the 1920's, The Golden Age cabaret is a favorite nightly haunt. The young fisherman Boris falls in love with Rita. He follows her to the cabaret and realizes that she is the beautiful dancer "Mademoiselle Margot," but also the love interest of the local gangster Yashka. A historic ballet that can be seen only at the Bolshoi!
Official Site
Trailer
---
Bolshoi Ballet: Carmen Suite / Petrushka
()
5/19/2019
- 2 hr. 20 mins.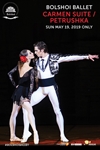 Captured live the same day from the Bolshoi Ballet in Moscow, Carmen Suite / Petrushka comes to U.S. cinemas on Sunday, June 3 only. Carmen is as sensual and free-spirited as ever as she finds herself caught in a love triangle. The passionate one-act ballet by Cuban choreographer Alberto Alonso, originally conceived for legendary Bolshoi prima ballerina Maya Plisetskaya, will captivate audiences alongside Petrushka, a new creation for the Bolshoi by contemporary choreographer Edward Clug. The double-bill event for cinemas encapsulates and showcases the soul of Russian Ballet.
Official Site
Trailer
---