Red Joan
(R)
4/26/2019
Sophie Cookson, Tom Hughes
- 1 hr. 50 mins.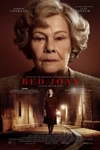 Joan Stanley (Judi Dench) is a widow living out a quiet retirement in the suburbs when, shockingly, the British Secret Service places her under arrest. The charge: providing classified scientific information including details on the building of the atomic bomb to the Soviet government for decades. As she is interrogated, Joan relives the dramatic events that shaped her life and beliefs: her student days at Cambridge, where she excelled at physics while challenging deep-seated sexism; her tumultuous love affair with a dashing political radical (Tom Hughes); and the devastation of World War II, which inspired her to risk everything in pursuit of peace. Based on a sensational true story, Red Joan vividly brings to life the conflicts between patriotism and idealism, love and duty, courage and betrayal of a woman who spent a lifetime being underestimated while quietly changing the course of history. Sophie Cookson costars.
Official Site
Trailer
---
Long Day's Journey Into Night
(NR)
4/26/2019
Wei Tang, Sylvia Chang
- 1 hr. 50 mins.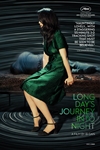 Long Day's Journey Into Night is a noir-tinged film about a solitary man (Jue Huang) haunted by loss and regret, told in two parts: the first an achronological mosaic, the second a nocturnal dream. Again centering around his native province of Guizhou in southwest China, the director has created a film like nothing you've seen before.
Official Site
Trailer
---
Klimt & Schiele: Eros and Psyche
(NR)
4/28/2019
Lorenzo Richelmy
- 1 hr. 30 mins.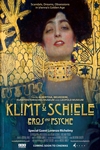 As the roar of the First World War cannons is dying out, in Vienna, the heart of Central Europe, a golden age comes to an end. The Austro-Hungarian Empire is beginning to disintegrate. On the night of October 31st, in the bed of his home, Egon Schiele dies, one of the 20 million deaths caused by the Spanish flu. He dies looking at the invisible evil in the face, in the only way he can do: painting it. He is 28 years old. Only a few months earlier, the main hall of the Secession building had welcomed his works: 19 oil paintings and 29 drawings. His first successful exhibition, a celebration of a new painting idea that portrays the restlessness and desires of mankind. A few months earlier, his teacher and friend Gustav Klimt had died. From the turn of the century, he had fundamentally changed the feeling of art and founded a new group: the Secession.
Official Site
Trailer
---
Long Shot
(R)
5/3/2019
Seth Rogen, Charlize Theron
-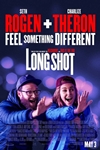 Fred Flarsky (Seth Rogen) is a gifted and free-spirited journalist with an affinity for trouble. Charlotte Field (Charlize Theron) is one of the most influential women in the world. Smart, sophisticated, and accomplished, she's a powerhouse diplomat with a talent for - well, mostly everything. The two have nothing in common, except that she was his babysitter and childhood crush. When Fred unexpectedly reconnects with Charlotte, he charms her with his self-deprecating humor and his memories of her youthful idealism. As she prepares to make a run for the Presidency, Charlotte impulsively hires Fred as her speechwriter, much to the dismay of her trusted advisors.
Official Site
Trailer
---
Bolden
(R)
5/3/2019
Gary Carr, Erik LaRay Harvey
- 1 hr. 48 mins.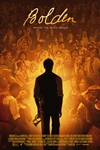 Inspired by the life of Buddy Bolden, the film reimagines the compelling, powerful and tragic life of an unknown American hero and the social context in which his revolutionary music was conceived. The birth of jazz was the birth of American popular culture from Louis Armstrong to Jimi Hendrix, The Rolling Stones, The Fugees and Dr. Dre and Bolden is where it all began. Weaving together distant memories of his past, BOLDEN immerses you in a world fueled by passion, greed and genius in early 1900s New Orleans.
Official Site
Trailer
---
The Royal Opera House: La forza del destino
()
5/5/2019
Antonio Pappano, Anna Netrebko
- 4 hr. 15 mins.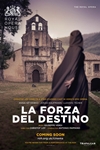 La forza del destino is one of Verdi's most ambitious scores. Its overture - which introduces us to the sinister motif signifying Fate - is one of his most memorable. The opera also contains some of Verdi's most brilliant choral writing, including Act III's stirring 'Rataplan' chorus, and several beautiful and intimate arias such as Leonora's ardent Act IV 'Pace, pace mio Dio!'. There's comedy too with the scenes for the greedy monk Fra Melitone. Christof Loy's colourful and spectacular production reflects the kaleidoscopic nature of Verdi's opera, where intense personal dramas play out against a background of war, and in which religion plays an ambiguous role
Official Site
Trailer
---
Poms
(PG-13)
5/10/2019
Diane Keaton, Jacki Weaver
-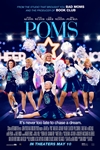 POMS is a comedy about a group of women who form a cheerleading squad at their retirement community, proving that you're never too old to 'bring it!'
Official Site
Trailer
---
Non-Fiction (Doubles vies)
(R)
5/10/2019
Juliette Binoche, Guillaume Canet
- 1 hr. 48 mins.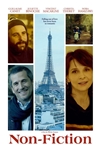 Juliette Binoche and Guillame Canet reunite with acclaimed director Olivier Assayas (Personal Shopper, Carlos) for this wry, slyly seductive tale of sex, lies, and literature. Set amidst the bohemian intelligentsia of the Parisian publishing world, Non-Fiction traces the romantic and emotional fallout that results when a controversial writer (Vincent Macaigne) begins blurring the line between fact and fiction, using his real-life love affairs - including a passionate fling with an actress (Binoche) who happens to be married to his editor (Canet) - as fodder for his explosive new novel. Balancing dry wit with keen observations on the tensions between art, commerce, and technology, Non-Fiction is a buoyant, breezy delight from a master director at his most effortlessly brilliant.
Official Site
Trailer
---
Tolkien
(PG-13)
5/10/2019
Lily Collins, Nicholas Hoult
-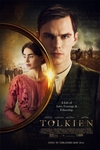 TOLKIEN explores the formative years of the orphaned author as he finds friendship, love and artistic inspiration among a group of fellow outcasts at school. This takes him into the outbreak of World War I, which threatens to tear the fellowship apart. All of these experiences would inspire Tolkien to write his famous Middle-Earth novels.
Official Site
Trailer
---
The White Crow
(R)
5/10/2019
Oleg Ivenko, Adèle Exarchopoulos
- 2 hr. 2 mins.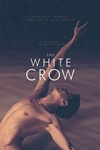 Ralph Fiennes' THE WHITE CROW was inspired by the book Rudolf Nureyev: The Life by Julie Kavanaugh. The drama charts the iconic dancer's famed defection from the Soviet Union to the West in 1961, despite KGB efforts to stop him.
Official Site
Trailer
---
Bolshoi Ballet: Carmen Suite / Petrushka
()
5/19/2019
- 2 hr. 20 mins.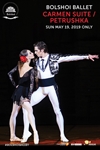 Captured live the same day from the Bolshoi Ballet in Moscow, Carmen Suite / Petrushka comes to U.S. cinemas on Sunday, June 3 only. Carmen is as sensual and free-spirited as ever as she finds herself caught in a love triangle. The passionate one-act ballet by Cuban choreographer Alberto Alonso, originally conceived for legendary Bolshoi prima ballerina Maya Plisetskaya, will captivate audiences alongside Petrushka, a new creation for the Bolshoi by contemporary choreographer Edward Clug. The double-bill event for cinemas encapsulates and showcases the soul of Russian Ballet.
Official Site
Trailer
---
The Biggest Little Farm
()
5/24/2019
- 1 hr. 31 mins.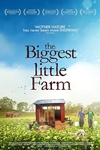 A testament to the immense complexity of nature, The Biggest Little Farm follows two dreamers and a dog on an odyssey to bring harmony to both their lives and the land.
Official Site
Trailer
---
Aladdin (2019)
(PG)
5/24/2019
Will Smith, Mena Massoud
-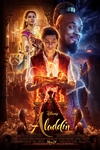 "Aladdin" is the exciting tale of the charming street rat Aladdin, the courageous and self-determined Princess Jasmine and the Genie who may be the key to their future.
Official Site
Trailer
---
Rocketman
()
5/31/2019
Taron Egerton, Jamie Bell
-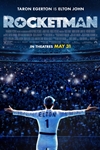 ROCKETMAN is an epic musical fantasy about the incredible human story of Elton John's breakthrough years. The film follows the fantastical journey of transformation from shy piano prodigy Reginald Dwight into international superstar Elton John. This inspirational story - set to Elton John's most beloved songs and performed by star Taron Egerton - tells the universally relatable story of how a small-town boy became one of the most iconic figures in pop culture. ROCKETMAN also stars Jamie Bell as Elton's longtime lyricist and writing partner Bernie Taupin, Richard Madden as Elton's first manager, John Reid, and Bryce Dallas Howard as Elton's mother Sheila Farebrother.
Official Site
Trailer
---
The Royal Opera House: Faust
()
6/2/2019
Michael Fabiano, Erwin Schrott
- 3 hr. 30 mins.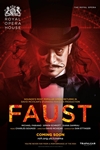 Disillusioned with life, the aged philosopher Faust calls upon Satan to help him. The devil Méphistophélès appears and strikes a bargain with the philosopher: he will give him youth and the love of the beautiful Marguerite, if Faust will hand over his soul. Faust agrees, and Méphistophélès arranges matters so that Marguerite loses interest in her suitor Siébel and becomes infatuated with Faust.
Official Site
Trailer
---
Pavarotti
(R)
6/7/2019
-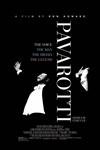 From the filmmaking team behind the highly-acclaimed documentary The Beatles: Eight Days A Week - The Touring Years, PAVAROTTI is a riveting film that lifts the curtain on the icon who brought opera to the people. Academy Award winner Ron Howard puts audiences front row center for an exploration of The Voice...The Man...The Legend. Luciano Pavarotti gave his life to the music and a voice to the world. This cinematic event features history-making performances and intimate interviews, including never-before-seen footage and cutting-edge Dolby Atmos technology.
Official Site
Trailer
---
Exhibition on Screen: Van Gogh & Japan
(NR)
6/9/2019
- 1 hr. 25 mins.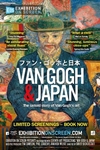 "I envy the Japanese" Van Gogh wrote to his brother Theo. In the exhibition on which this film is based - VAN GOGH & JAPAN at the Van Gogh Museum in Amsterdam - one can see why. Though Vincent van Gogh never visited Japan it is the country that had the most profound influence on him and his art. One cannot understand Van Gogh without understanding how Japanese art arrived in Paris in the middle of the 19th century and the profound impact it had on artists like Monet, Degas and, above all, Van Gogh.
Visiting the new galleries of Japanese art in Paris and then creating his own image of Japan - through in-depth research, print collecting and detailed discussions with other artists - Van Gogh's encounter with Japanese artworks gave his work a new and exciting direction. After leaving Paris for the south of France - to what he thought of as near to a kind of Japan as he could find - the productive and yet troubled years that followed must all be seen in the context of Van Gogh bending Japanese influences to his will and defining himself as a modern artist with clear Asian precursors. In this overlooked story of Van Gogh's art we see just how important his study of Japan was.
The film travels not only to France and the Netherlands but also to Japan to further explore the remarkable heritage that so affected Van Gogh and made him the artist we know of today.
Official Site
Trailer
---
Hampstead
(NR)
6/21/2019
Brendan Gleeson, Diane Keaton
- 1 hr. 42 mins.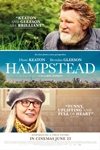 Hampstead Village, London. Famous for its beautiful and much-loved Heath - a piece of quiet countryside in a vast metropolis. Living on the edge of the Heath is American widow, Emily Walters (Diane Keaton), who can't quite focus on the things that need attention, like her lovely old apartment, her finances and even her son. Despite encouragement from her close friend Fiona, she doesn't want to admit that she's drifting through life without much thought to her future. One day while looking out across the Heath from her attic window, Emily spies a ramshackle hut, which appears to be inhabited by an unkempt man. She witnesses him being attacked by a group of professional thugs. Shocked, she calls the police and watches, through her binoculars, as help arrives. The next day she ventures into the woods in search of the man. Donald Horner (Brendan Gleeson) has lived quietly and harmoniously on the edge of the Heath for 17 years but now his lifestyle is under threat - his home is the target of property developers who've started using heavy-handed tactics to remove him. When Emily introduces herself, he is naturally suspicious and politely thanks her but rebuffs her attention. Despite his gruff exterior, there is something gentle and alluring about Donald and when Emily discovers that Fiona is leading a community initiative in support of the developers, she bravely steps up to take Donald's side in the escalating battle, determined to defend the emotional and physical livelihood of this quiet but unusual man - who has grown to trust her and who - despite his situation, just might be the man to sweep her off her feet.
Official Site
Trailer
---
Toy Story 4
()
6/21/2019
Tom Hanks, Tim Allen
-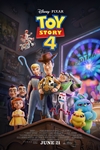 Woody has always been confident about his place in the world and that his priority is taking care of his kid, whether that's Andy or Bonnie. But when Bonnie adds a reluctant new toy called "Forky" to her room, a road trip adventure alongside old and new friends will show Woody how big the world can be for a toy.
Official Site
Trailer
---
Water Lilies by Monet - The Magic of Water and Light
()
6/23/2019
- 1 hr. 20 mins.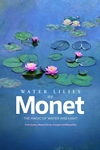 Water Lilies by Monet -- the Magic of Water and Light tells the story of the origin of a massive work of art that broke with convention, of an artist resurrecting his life only thanks to painting. His human endeavor defied both space and conventions in his timeless masterpieces. In a war-torn country, the undisputed genius of French Art disrupted the art world and changes it forever. As the end of the First World War drew near it became clear to Monet that his work of art could not but be his final legacy to France: a symbol of peace, hope, and resistance, in a battered and bloody world. This is the tale of an obsession with light and water the painter could not escape from and how he transformed it into a kind of magic. A tale of the radical elements that revolutionized Modern Art: Monet's clear intent was to transfer onto canvas the "first, pure impression" of forms and objects as they appear to the eye that has never seen them before. And this documentary will show the Water Lilies by Claude Monet, as they have never been seen before. A unique, exclusive look at the masterpieces housed at the Orangerie Museum, the Marmottan Museum, the Orsay Museum and Giverny, for the first time ever on the big screen for an unrepeatable experience.
Official Site
Trailer
---
National Theatre Live: Small Island
()
6/27/2019
-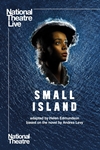 Andrea Levy's Orange Prize-winning novel Small Island comes to life in an epic new theatre adaptation. Experience the play in cinemas, filmed live on stage as part of National Theatre Live's 10th birthday. Small Island embarks on a journey from Jamaica to Britain, through the Second World War to 1948 - the year the HMT Empire Windrush docked at Tilbury. The play follows three intricately connected stories. Hortense yearns for a new life away from rural Jamaica, Gilbert dreams of becoming a lawyer, and Queenie longs to escape her Lincolnshire roots. Hope and humanity meet stubborn reality as the play traces the tangled history of Jamaica and the UK.
Official Site
Trailer
---
Royal Ballet: Within the Golden Hour / New Sidi Larbi Cherkaoui / Flight, T
()
7/14/2019
- 3 hr. 15 mins.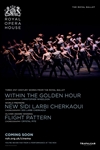 The contemporary face of The Royal Ballet is shown in works from three of today's leading choreographers. Christopher Wheeldon's Within the Golden Hour is based around seven couples separating and intermingling, to music by Vivaldi and Bosso and lit with rich colours suggested by sunset. Crystal Pite's Flight Pattern, revived for the first time, uses a large dance ensemble and Górecki's familiar music from his Symphony of Sorrowful Songs for a poignant and passionate reflection on migration.
Official Site
Trailer
---
The Lion King (2019)
()
7/19/2019
Donald Glover, Beyoncé Knowles-Carter
-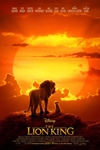 From Disney Live Action, director Jon Favreau's all-new -The Lion King- journeys to the African savanna where a future king is born. Simba idolizes his father, King Mufasa, and takes to heart his own royal destiny. But not everyone in the kingdom celebrates the new cub's arrival. Scar, Mufasa's brother -and former heir to the throne- has plans of his own. The battle for Pride Rock is ravaged with betrayal, tragedy and drama, ultimately resulting in Simba's exile. With help from a curious pair of newfound friends, Simba will have to figure out how to grow up and take back what is rightfully his.
Official Site
Trailer
---
National Theatre Live: The Lehman Trilogy
()
7/25/2019
Simon Russell Beale, Adam Godley
- 3 hr. 20 mins.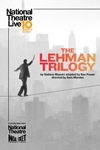 On a cold September morning in 1844 a young man from Bavaria stands on a New York dockside. Dreaming of a new life in the new world. He is joined by his two brothers and an American epic begins. 163 years later, the firm they establish - Lehman Brothers - spectacularly collapses into bankruptcy, and triggers the largest financial crisis in history.
Official Site
Trailer
---
Once Upon a Time In Hollywood
()
7/26/2019
Leonardo DiCaprio, Brad Pitt
-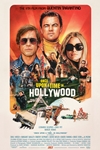 Quentin Tarantino's ninth feature film is a story that takes place in Los Angeles in 1969, at the height of hippy Hollywood. The two lead characters are Rick Dalton (Leonardo DiCaprio), former star of a western TV series, and his longtime stunt double Cliff Booth (Brad Pitt). Both are struggling to make it in a Hollywood they don't recognize anymore. But Rick has a very famous next-door neighbor...Sharon Tate.
Official Site
Trailer
---
Stratford Festival: Coriolanus
()
7/28/2019
André Sills, Graham Abbey
- 2 hr. 50 mins.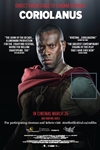 Although renowned as a fearless military leader, Caius Martius is unpopular among the plebeians, the common people of Rome, who resent his arrogance and equate him with the patrician elite whom they believe to be responsible for the current food shortage. Martius in turn despises the plebeians as cowardly, fickle and untrustworthy. For his extraordinary heroism in defeating the Volsces, enemies of Rome, and capturing the Volscian city of Corioles, Martius is honoured with the name of Coriolanus; he is also prevailed upon by his friends, and by his strong-willed mother, to run for consul, Rome's highest public office.
Official Site
Trailer
---
The Royal Opera House: Don Quixote
(NR)
8/4/2019
Akane Takada, Steven McRae
- 2 hr. 45 mins.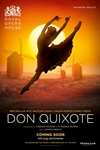 Don Quixote and his servant Sancho Panza set out to have a chivalrous adventure. They meet Kitri and Basilio, a young couple who cannot marry because Kitri's father is determined to marry her off to the wealthy Gamache. Don Quixote decides to intervene. With Don Quixote's help, Kitri and Basilio convince her father to let them marry. Don Quixote also persuades Gamache that he would prefer to marry the barmaid anyway. Kitri and Basilio celebrate, and everyone cheers Don Quixote on his way.
Official Site
Trailer
---
Stratford Festival: The Tempest
(NR)
8/11/2019
Martha Henry, Graham Abbey
- 2 hr. 32 mins.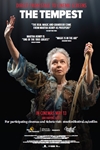 For twelve years, Prospero, former Duchess of Milan and a practitioner of the magical arts, has been marooned on a remote island with her daughter, Miranda. They landed there by chance after Prospero's brother, Antonio (aided by Alonso, King of Naples), deposed her from her throne and cast her and Miranda - then not quite three years old - out to sea in a decaying and ill-equipped vessel. Prospero has spent her exile establishing dominion over the island's other inhabitants, the monstrous creature Caliban and the spirit Ariel.
Official Site
Trailer
---
Comédie-Française: Cyrano de Bergerac
(NR)
9/8/2019
- 3 hr. 0 mins.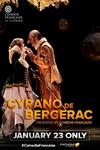 From award-winning director, stage and cinema actor Denis Podalydès, this classic tale of hijinx comes to cinemas nationwide from the renowned Comédie-Française stage on January 23 only. Cyrano de Bergerac, despite a deformed and enormous nose, proves to be a talented swordsman and a man of great wit. In a local pastry shop, the precious Roxane, with whom Cyrano is secretly in love, reveals to him that she loves a young nobleman named Christian.
Blessed with all of life's gifts except for romantic eloquence, Christian asks Cyrano to help him woo Roxane, secretly prompting him with romantic turns of phrase. She becomes enamored, but at the siege of Arras, Christian dies and asks Cyrano to reveal the truth to Roxane.
Official Site
Trailer
---
National Theatre Live: All About Eve
()
9/22/2019
- 2 hr. 28 mins.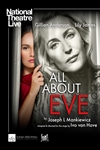 Gillian Anderson (X-Files, NT Live: A Streetcar Named Desire) and Lily James (Mamma Mia! Here We Go Again) lead in All About Eve, broadcast live to cinemas from the West End in London. All About Eve tells the story of Margo Channing. Legend. True star of the theatre. The spotlight is hers, always has been. But now there's Eve. Her biggest fan. Young, beautiful Eve. The golden girl, the girl next door. But you know all about Eve...don't you...?
Official Site
Trailer
---
A Beautiful Day In The Neighborhood
()
10/18/2019
Tom Hanks, Matthew Rhys
- Two-time Oscar-winner Tom Hanks portrays Mister Rogers in Untitled Mr. Rogers/ Tom Hanks Project, a timely story of kindness triumphing over cynicism, based on the true story of a real-life friendship between Fred Rogers and journalist Tom Junod. After a jaded magazine writer (Emmy winner Matthew Rhys) is assigned a profile of Fred Rogers, he overcomes his skepticism, learning about empathy, kindness, and decency from America's most beloved neighbor.
Official Site
Trailer
---
Bolshoi Ballet: Raymonda
()
10/27/2019
- Official Site
Trailer
---
Exhibition on Screen: Leonardo's Full Story
()
11/3/2019
- Official Site
Trailer
---
Bolshoi Ballet: Le Corsaire
()
11/17/2019
- Official Site
Trailer
---
Frozen 2
()
11/22/2019
Kristen Bell, Idina Menzel
-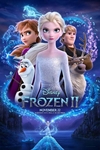 Official Site
Trailer
---
Bolshoi Ballet: The Nutcracker
()
12/15/2019
- Official Site
Trailer
---
In Search of Beethoven
(NR)
12/22/2019
Juliet Stevenson, Emanuel Ax
- 2 hr. 18 mins.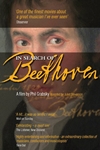 "In Search of Beethoven": takes a comprehensive look at the composer's life through historical research and Beethoven's biography and letters, but with the emphasis always on the performance -- and interpretation -- of Beethoven's music. From his early piano concertos through the "Moonlight Sonata," "Für Elise," and the immortal notes of the Fifth and Ninth Symphonies, Beethoven's music remains as beloved, popular, and relevant as any work of art has ever been. "In Search of Beethoven" brings together the world's leading performers and experts on Beethoven to reveal new insights into this celebrated composer. Above all, "In Search of Beethoven" addresses the central myth of Beethoven's life and work -- that of the heroic, tormented figure battling to overcome the tragic fate of being struck down by deafness in his prime; a man who searched for his elusive, eternal 'immortal beloved,' yet was never to attain lasting happiness.
Official Site
Trailer
---
Bolshoi Ballet: Giselle
()
1/26/2020
- Official Site
Trailer
---
In Search of Mozart
(NR)
2/2/2020
Frank Adams-Brown, Debbie Arnold
- 2 hr. 9 mins.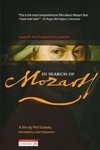 To celebrate the 250th anniversary of Mozart's birth, Seventh Art Productions presents "In Search Of Mozart." Produced in association with the world's leading orchestras and musicians... told through a 25,000 mile journey along every route Mozart followed... this is a detective story that travels to the heart of Europe... and the heart of a genius itself.
Official Site
Trailer
---
Bolshoi Ballet: Swan Lake
()
2/23/2020
- Official Site
Trailer
---
In Search of Chopin
(NR)
3/1/2020
- 1 hr. 52 mins. Official Site
Trailer
---
Exhibition On Screen: Lucian Freud
()
3/15/2020
- Official Site
Trailer
---
Bolshoi Ballet: Romeo and Juliet
()
3/29/2020
- Official Site
Trailer
---
In Search of Haydn
(NR)
4/5/2020
- 1 hr. 42 mins. Official Site
Trailer
---
Bolshoi Ballet: Jewels
()
4/19/2020
- Official Site
Trailer
---
Exhibition On Screen: Easter in Art
()
5/3/2020
- Official Site
Trailer
---
Exhibition On Screen: Frida Kahlo
()
7/12/2020
- Official Site
Trailer
---
Concerto - A Beethoven Journey
(NR)
12/20/2020
Leif Ove Andsnes, Mahler Chamber Orchestra
- 1 hr. 33 mins. This documentary follows Leif Ove Andsnes, undoubtedly one of the top pianists of our age. For four years he has been performing and recording the five Beethoven piano concertos, primarily with the Mahler Chamber Orchestra but also with the major conductors & orchestras worldwide - such as Gustavo Dudamel and the LA Philharmonic.
Official Site
Trailer
---