Puzzle
(R)
8/17/2018
Kelly Macdonald, David Denman
- 1 hr. 43 mins.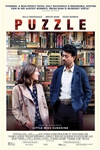 Agnes, taken for granted as a suburban mother, discovers a passion for solving jigsaw puzzles, which unexpectedly draws her into a new world where her life unfolds in ways she could never have imagined.
Official Site
Trailer
---
Juliet, Naked
(R)
8/24/2018
Rose Byrne, Ethan Hawke
- 1 hr. 45 mins.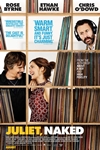 Annie is stuck in a long-term relationship with Duncan - an obsessive fan of obscure rocker Tucker Crowe. Duncan is far more devoted to his music idol than to Annie. When the acoustic demo of Tucker's hit record from 25 years ago surfaces, it leads to a life-changing encounter between Annie and the elusive rocker himself.
Official Site
Trailer
---
Papillon
(R)
8/24/2018
Charlie Hunnam, Rami Malek
- 2 hr. 13 mins.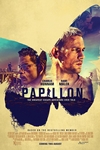 Based on the international best-selling autobiographic books "Papillon" and "Banco", the film follows the epic story of Henri "Papillon" Charrière (Charlie Hunnam), a safecracker from the Parisian underworld who is framed for murder and condemned to life in the notorious penal colony on Devil's Island. Determined to regain his freedom, Papillon forms an unlikely alliance with a convicted counterfeiter Louis Dega (Rami Malek), who in exchange for protection, agrees to finance Papillon's escape, ultimately resulting in a bond of lasting friendship. Directed by Michael Noer and written by Aaron Guzikoswski.
Official Site
Trailer
---
Operation Finale
(PG-13)
8/29/2018
Oscar Isaac, Ben Kingsley
-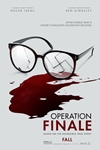 The film vividly captures the ingenious and brilliantly executed mission to capture Adolf Eichmann, one of the chief architects of the Holocaust.
Fifteen years after the end of World War II, acting on irrefutable evidence, a top-secret team of Israeli agents travel to Argentina where Eichmann (Kingsley) has been in hiding together with his family under an alias Ricardo Klement and execute an extremely dangerous abduction. In attempting to sneak him out of Argentina to stand trial in Israel while being pursued by the country's right-wing forces, agent Peter Malkin (Isaac) is forced to engage Eichmann in an intense and gripping game of cat-and-mouse with life-and-death stakes.
Official Site
Trailer
---
The Wife
(R)
8/31/2018
Glenn Close, Jonathan Pryce
- 1 hr. 40 mins.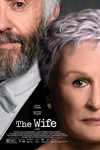 After nearly forty years of marriage, JOAN and JOE CASTLEMAN (Glenn Close and Jonathan Pryce) are complements. Where Joe is casual, Joan is elegant. Where Joe is vain, Joan is self-effacing. And where Joe enjoys his very public role as Great American Novelist, Joan pours her considerable intellect, grace, charm, and diplomacy into the private role of Great Man's Wife. Joe is about to be awarded the Nobel Prize for his acclaimed and prolific body of work. Joe's literary star has blazed since he and Joan first met in the late 1950. THE WIFE interweaves the story of the couple's youthful passion and ambition with a portrait of a marriage, thirty-plus years later - a lifetime's shared compromises, secrets, betrayals, and mutual love.
Official Site
Trailer
---
Memoir of War (La Douleur)
(NR)
8/31/2018
Mélanie Thierry, Benoît Magimel
- 2 hr. 7 mins.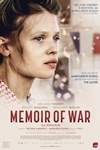 Both members of the Resistance living in Nazi-occupied Paris, Marguerite is desperate for news of her husband Robert Antelme, who has been arrested by the Germans and sent to Dachau concentration camp. In exchange for information, Marguerite enters into a high-risk game of psychological cat and mouse with French Nazi collaborator Rabier (Benoît Magimel). But as the months wear on without word of the man she loves, Marguerite must begin the process of confronting the unimaginable. Through subtly expressionistic images and voiceover passages of Duras's writing, Finkiel evokes the inner world of one of the 20th century's most revolutionary writers.
Official Site
Trailer
---
The Bookshop
(PG)
8/31/2018
Emily Mortimer, Bill Nighy
- 1 hr. 53 mins.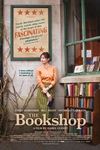 England, 1959. Free-spirited widow Florence Green risks everything to open a bookshop in a conservative East Anglian coastal town. While bringing about a surprising cultural awakening through works by Ray Bradbury and Nabokov, she earns the polite but ruthless opposition of a local grand dame and the support and affection of a reclusive book loving widower. As Florence's obstacles amass and bear suspicious signs of a local power struggle, she is forced to ask: is there a place for a bookshop in a town that may not want one? Based on Penelope Fitzgerald's acclaimed novel and directed by Isabel Coixet, The Bookshop is an elegant yet incisive rendering of personal resolve, tested in the battle for the soul of a community.
Official Site
Trailer
---
The Little Stranger
(R)
8/31/2018
Domhnall Gleeson, Ruth Wilson
- 1 hr. 51 mins.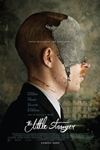 THE LITTLE STRANGER tells the story of Dr Faraday, the son of a housemaid, who has built a life of quiet respectability as a country doctor. During the long hot summer of 1948, he is called to a patient at Hundreds Hall, where his mother once worked. The Hall has been home to the Ayres family for more than two centuries. But it is now in decline and its inhabitants - mother, son and daughter - are haunted by something more ominous than a dying way of life. When he takes on his new patient, Faraday has no idea how closely, and how disturbingly, the family's story is about to become entwined with his own.
Official Site
Trailer
---
National Theatre Live: Julie
()
9/6/2018
Vanessa Kirby, Eric Kofi Abrefa
-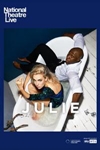 Wild and newly single, Julie throws a late night party. In the kitchen, Jean and Kristina clean up as the celebration heaves above them. Crossing the threshold, Julie initiates a power game with Jean - which rapidly descends into a savage fight for survival.
Official Site
Trailer
---
An American in Paris - The Musical
()
9/20/2018
Robert Fairchild, Leanne Cope
- 2 hr. 40 mins.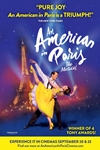 This breathtakingly beautiful Tony® Award-winning Broadway musical, inspired by the Oscar® winning MGM film, tells the impassioned story of discovering love in the 'City of Light'. Featuring the gorgeous music and lyrics of George and Ira Gershwin (including the classic hits 'S Wonderful and I Got Rhythm), stunning designs, and show-stopping choreography. With a record-setting 28 five-star reviews from critics, An American in Paris is coming from London's West End to a cinema near you.
Official Site
Trailer
---
Fahrenheit 11/9
()
9/21/2018
Michael Moore
- Michael Moore's "Fahrenheit 11/9" is a provocative and comedic look at the times in which we live. It will explore the two most important questions of the Trump Era: How the f**k did we get here, and how the f**k do we get out? It's the film to see before it's too late.
Official Site
Trailer
---
National Theatre Live: King Lear
(NR)
9/27/2018
Ian McKellen
- 3 hr. 30 mins.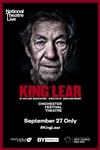 Captured live from London's West End, see Ian McKellen's 'extraordinarily moving portrayal' (Independent) of King Lear in cinemas nationwide on Thursday, September 27 at 7:00 p.m. local time. Considered by many to be the greatest tragedy ever written, King Lear sees two ageing fathers - one a King, one his courtier - reject the children who truly love them. Their blindness unleashes a tornado of pitiless ambition and treachery, as family and state are plunged into a violent power struggle with bitter ends. Jonathan Munby directs this 'nuanced and powerful' (The Times) contemporary retelling of Shakespeare's tender, violent, moving and shocking play.
Official Site
Trailer
---
Little Women (2018)
(PG-13)
9/28/2018
Lea Thompson, Ian Bohen
-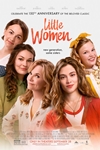 From girls playing in the attic to women living with purpose, the March sisters - Meg, Jo, Beth and Amy - are committed to always supporting each other. Yet, growing up sometimes means growing apart. An aspiring writer, Jo leaves for New York determined to publish a novel. In the wake of rejected draft upon draft, her editor challenges Jo to write about something more interesting - her family.
When tragedy brings the sisters back home, sticking together takes on new meaning. As Jo comforts her sick sister, Beth asks for one thing: a story. Jo knows the perfect one... by heart.
Official Site
Trailer
---
Colette
()
9/28/2018
Keira Knightley, Dominic West
- 1 hr. 48 mins.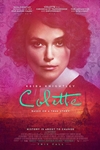 After marrying a successful Parisian writer known commonly as 'Willy' (Dominic West), Sidonie-Gabrielle Colette (Keira Knightley) is transplanted from her childhood home in rural France to the intellectual and artistic splendor of Paris. Soon after, Willy convinces Colette to ghostwrite for him. She pens a semi-autobiographical novel about a witty and brazen country girl named Claudine, sparking a bestseller and a cultural sensation. After its success, Colette and Willy become the talk of Paris and their sexual adventures with other women inspire additional Claudine novels. Colette's fight over creative ownership and gender roles drives her to overcome societal constraints, revolutionizing literature, fashion and sexual expression.
Official Site
Trailer
---
Smallfoot
(PG)
9/28/2018
Channing Tatum, James Corden
-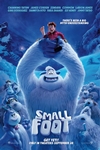 An animated adventure for all ages, with original music and an all-star cast, Smallfoot turns the Bigfoot legend upside down when a bright young Yeti finds something he thought didn't exist - a human. News of this Smallfoot throws the simple Yeti community into an uproar over what else might be out there in the big world beyond their snowy village, in an all new story about friendship, courage and the joy of discovery.
Official Site
Trailer
---
Royal Ballet: Swan Lake
(NR)
9/30/2018
Orchestra of the Royal Opera House
- 3 hr. 0 mins.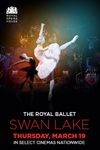 Prince Siegfried chances upon a flock of swans while out hunting. When one of the swans turns into a beautiful woman, Odette, he is enraptured. But she is under a spell that holds her captive, allowing her to regain her human form only at night.
Official Site
Trailer
---
The Old Man & The Gun
(PG-13)
10/5/2018
Robert Redford, Casey Affleck
-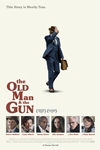 THE OLD MAN AND THE GUN is based on the true story of Forrest Tucker (Robert Redford), from his audacious escape from San Quentin at the age of 70 to an unprecedented string of heists that confounded authorities and enchanted the public. Wrapped up in the pursuit are detective John Hunt (Casey Affleck), who becomes captivated with Forrest's commitment to his craft, and a woman (Sissy Spacek), who loves him in spite of his chosen profession.
Official Site
Trailer
---
A Star is Born
(R)
10/5/2018
Lady Gaga, Bradley Cooper
- 2 hr. 15 mins.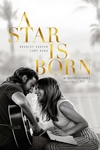 In this new take on the tragic love story, he plays seasoned musician Jackson Maine, who discovers - and falls in love with - struggling artist Ally (Gaga). She has just about given up on her dream to make it big as a singer, until Jack coaxes her into the spotlight.  But even as Ally's career takes off, the personal side of their relationship is breaking down, as Jack fights an ongoing battle with his own internal demons.
Official Site
Trailer
---
Royal Shakespeare Company: The Merry Wives of Wind
()
10/7/2018
-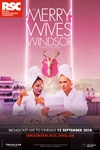 Down on his luck in the suburbs, John Falstaff plans to hustle his way to a comfortable retirement by seducing the wives of two wealthy men. Unknown to him, it's the women of Windsor who really pull the strings, orchestrating Falstaff's comeuppance amidst a theatrical smorgasbord of petty rivalries, jealousies and over-inflated egos. For a fat Englishman, a Welshman and a Frenchman, the only way in Windsor...
Official Site
Trailer
---
First Man
(PG-13)
10/12/2018
Ryan Gosling, Kyle Chandler
-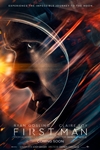 On the heels of their six-time Academy Award®-winning smash, La La Land, Oscar®-winning director Damien Chazelle and star Ryan Gosling reteam for Universal Pictures' First Man, the riveting story of NASA's mission to land a man on the moon, focusing on Neil Armstrong and the years 1961-1969. A visceral, first-person account, based on the book by James R. Hansen, the movie will explore the sacrifices and the cost on Armstrong and on the nation of one of the most dangerous missions in history.
Official Site
Trailer
---
Beautiful Boy
(R)
10/19/2018
Steve Carell, Timothée Chalamet
- 1 hr. 52 mins.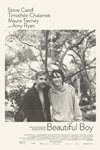 Based on the best-selling pair of memoirs from father and son David and Nic Sheff, Beautiful Boy chronicles the heartbreaking and inspiring experience of survival, relapse, and recovery in a family coping with addiction over many years.
Official Site
Trailer
---
MGC Presents Red
()
11/7/2018
Alfred Molina, Alfred Enoch
- 1 hr. 30 mins.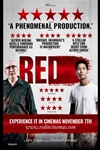 Under the watchful gaze of his young assistant, and the threatening presence of a new generation of artists, Mark Rothko takes on his greatest challenge yet: to create a definitive work for an extraordinary setting...
Official Site
Trailer
---
Bolshoi Ballet: La Sylphide
(NR)
11/11/2018
- 2 hr. 0 mins.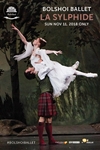 Staged for the Bolshoi by Bournonville expert Johan Kobborg, La Sylphide is the ultimate romantic masterpiece. Captured live from the Bolshoi Ballet in Moscow, La Sylphide comes to cinemas across the U.S. on Sunday, Nov. 11 only. On his wedding day, the young Scotsman James is awakened with a kiss from an ethereal winged creature, a Sylph. Entranced by her beauty, James risks everything to pursue an unattainable love. La Sylphide is one of the world's oldest surviving ballets, and a treasure in Danish ballet master August Bournonville's style.
Official Site
Trailer
---
Exhibition on Screen: Degas - Passion For Perfecti
()
11/18/2018
- 1 hr. 25 mins. EXHIBITION ON SCREEN journeys from the streets of Paris to the heart of a superb exhibition at the Fitzwilliam Museum in Cambridge, whose extensive collection of Degas' works is the most representative in Britain. With exclusive access to view rare and diverse works, this film tells a fascinating story of Degas' pursuit for perfection through both experimentation with new techniques and lessons learnt from studying the past masters.
Sometimes frustrated by his own failings, Degas was consumed by obsessive principles and failing eyesight but his determination to capture everyday life was evident in every mark he made. Never fully satisfied, many of Degas' drawings and sculptures were kept in private during his lifetime but, now through close examination, they can be seen as some of the most beautifully detailed and expressive works in the modern era.
Using written accounts by friends and commentators, and the narration of letters written by Degas himself, this film reveals a more complex truth behind one of the most influential French artists of the late 19th-century and serves as an exploration of the complex workings of Degas' artistic mind.
Official Site
Trailer
---
National Theatre Live: The Madness of George III
()
11/20/2018
Mark Gatiss, Adrian Scarborough
- 3 hr. 30 mins.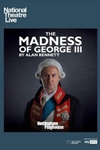 Official Site
Trailer
---
Second Act
()
11/21/2018
Jennifer Lopez, Leah Remini
-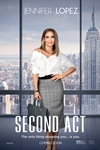 Second Act is a comedy in the vein of Working Girl and Maid In Manhattan. Jennifer Lopez stars as Maya, a 40-year-old woman struggling with frustrations from unfulfilled dreams. Until, that is, she gets the chance to prove to Madison Avenue that street smarts are as valuable as book smarts, and that it is never too late for a Second Act.
Official Site
Trailer
---
Welcome to Marwen
()
11/21/2018
Steve Carell
-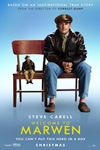 Academy Award®-winning filmmaker Robert Zemeckis (Forrest Gump, Flight, Cast Away) directs Steve Carell in the moving true story of one broken man's fight as he discovers how artistic imagination can restore the human spirit.
Official Site
Trailer
---
Bolshoi Ballet: Don Quixote
(NR)
12/2/2018
- 2 hr. 55 mins.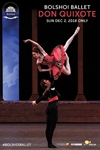 From the Bolshoi Ballet in Moscow, Don Quixote comes to cinemas across the U.S. on Sunday, Dec. 2 only. Inspired by heroic stories of brave knights, with his faithful servant Sancho Panza at his side, Don Quixote sets out on an adventure to meet his ideal woman, Dulcinea. With panache and sparkling technique, principal dancers Ekaterina Krysanova and Semyon Chudin lead the spectacular cast of toreadors, flamenco dancers, gypsies, and dryads in the Bolshoi's critically-acclaimed staging of this exalted performance.
Official Site
Trailer
---
National Theatre Live: Antony & Cleopatra
()
12/6/2018
Ralph Fiennes, Sophie Okonedo
-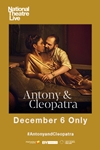 Official Site
Trailer
---
Mary Poppins Returns
(PG)
12/19/2018
Emily Blunt, Lin-Manuel Miranda
-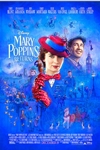 The film is set in 1930s depression-era London (the time period of the original novels) and is drawn from the wealth of material in PL Travers' additional seven books. In the story, Michael (Whishaw) and Jane (Mortimer) are now grown up, with Michael, his three children and their housekeeper, Ellen (Walters), living on Cherry Tree Lane. After Michael suffers a personal loss, the enigmatic nanny Mary Poppins (Blunt) re-enters the lives of the Banks family, and, along with the optimistic street lamplighter Jack (Miranda), uses her unique magical skills to help the family rediscover the joy and wonder missing in their lives. Mary Poppins also introduces the children to a new assortment of colorful and whimsical characters, including her eccentric cousin, Topsy (Streep).
Official Site
Trailer
---
Bolshoi Ballet: The Nutcracker
(NR)
12/23/2018
- 2 hr. 20 mins.
Fathom Events, BY Experience and Pathé Live present a special production of the Bolshoi Ballet's The Nutcracker, direct from Moscow, Russia, to select cinemas nationwide on Sunday, December 17 only. As the clock strikes midnight on Christmas Eve, Marie's wooden nutcracker doll comes to life and transforms into a prince! Soon joined by her other toys that have also come to life, Marie and her prince embark on a dreamy unforgettable adventure. A holiday tradition for the whole family, The Nutcracker enchants the Bolshoi stage for two hours of enchantment and magic.
Official Site
Trailer
---
Bolshoi Ballet: La Bayadere
()
1/20/2019
- 3 hr. 20 mins.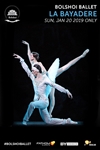 The must-see theatrical event La Bayadere comes to cinemas across the U.S. on Sunday, Jan. 20 only, captured live the same day from the Bolshoi Ballet in Moscow. The temple dancer Nikiya and the warrior Solor fall deeply in love, igniting heated passions and murderous intrigues when the Rajah and his daughter Gamzatti discover Nikiya and Solor's forbidden love. La Bayadere is one of the greatest works in classical ballet history - a story of love, death and vengeful judgment, set in India. Dazzling sets and costumes, with one of the most iconic scenes in ballet, the "Kingdom of the Shades," illuminate the tragic tale of the temple dancer Nikiya's doomed love for the warrior Solor, and their ultimate redemption.
Official Site
Trailer
---
National Theatre Live: I'm Not Running
()
1/31/2019
-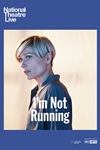 Official Site
Trailer
---
Exhibition on Screen: Young Picasso
()
2/10/2019
- 1 hr. 25 mins. Pablo Picasso is one of the greatest artists of all time - and right up until his death in 1973 he was the most prolific of artists. Many films have dealt with these later years - the art, the affairs and the wide circle of friends. But where did this all begin? What made Picasso in the first place? Too long ignored, it is time to look at the early years of Picasso; the upbringing and the learning that led to his extraordinary achievements.
Three cities play a key role: Malaga, Barcelona and Paris. Young Picasso visits each and explores their influence on Picasso, focusing on specific artworks from these early years. The film thus explains how this young artist acquired his craft. Looking carefully at two key early periods - the so-called Blue Period and Rose Period - the film takes us all the way to 1907 and the creation of a critical painting in the history of art - Les Demoiselles d'Avignon. It was a painting that shocked the art world but changed it irrevocably. Picasso was only 25 years old. Working closely with all three Picasso Museums in Malaga, Barcelona and Paris this film explains how he rose to such great heights.
Official Site
Trailer
---
Bolshoi Ballet: The Sleeping Beauty
(NR)
3/10/2019
- 2 hr. 50 mins.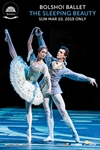 From the Bolshoi Ballet in Moscow comes resplendent fairytale ballet, The Sleeping Beauty, in cinemas nationwide Sunday, March 10 only. On her sixteenth birthday, Princess Aurora falls under the curse of the Evil Fairy Carabosse and into a deep slumber lasting one hundred years. Only the kiss of a prince can break the spell. Classical ballet at its finest, The Sleeping Beauty features scores of magical characters including fairies, the Little Red Riding Hood, Puss in Boots, and a beautiful young Princess Aurora performed by Olga Smirnova, a "truly extraordinary talent" (The Telegraph).
Official Site
Trailer
---
Bolshoi Ballet: The Golden Age
(NR)
4/7/2019
- 2 hr. 20 mins.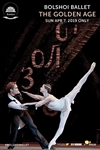 With its jazzy score by Dmitri Shostakovich and its music-hall atmosphere featuring beautiful tangos, The Golden Age is a refreshing and colorful dive into the roaring 20's. From the Bolshoi Ballet in Moscow, The Golden Age comes to cinemas nationwide on Sunday, April 7 only. In the 1920's, The Golden Age cabaret is a favorite nightly haunt. The young fisherman Boris falls in love with Rita. He follows her to the cabaret and realizes that she is the beautiful dancer "Mademoiselle Margot," but also the love interest of the local gangster Yashka. A historic ballet that can be seen only at the Bolshoi!
Official Site
Trailer
---
Exhibition on Screen: Rembrandt (Encore)
()
4/14/2019
- 1 hr. 35 mins. Every Rembrandt exhibition is eagerly anticipated but this major show hosted by London's National Gallery and Amsterdam's Rijksmuseum was an event like no other. Given privileged access to both galleries the film documents this landmark exhibition, whilst interweaving Rembrandt's life story, with behind-the-scenes preparations at these world famous institutions. Exploring many of the exhibition's key works, through contributions from specially invited guests including curators and leading art historians, this EXHIBITION ON SCREEN favourite makes a welcome return to the big screen marking the 350th anniversary of Rembrandt's death.
For many, Rembrandt is the greatest artist that ever lived and this deeply moving film seeks to explore the truth about the man behind the legend.
Official Site
Trailer
---
Bolshoi Ballet: Carmen Suite / Petrushka
()
5/19/2019
- 2 hr. 20 mins.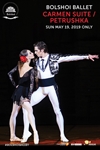 Captured live the same day from the Bolshoi Ballet in Moscow, Carmen Suite / Petrushka comes to U.S. cinemas on Sunday, June 3 only. Carmen is as sensual and free-spirited as ever as she finds herself caught in a love triangle. The passionate one-act ballet by Cuban choreographer Alberto Alonso, originally conceived for legendary Bolshoi prima ballerina Maya Plisetskaya, will captivate audiences alongside Petrushka, a new creation for the Bolshoi by contemporary choreographer Edward Clug. The double-bill event for cinemas encapsulates and showcases the soul of Russian Ballet.
Official Site
Trailer
---
Exhibition on Screen: Van Gogh & Japan
(NR)
6/9/2019
- 1 hr. 25 mins. "I envy the Japanese" Van Gogh wrote to his brother Theo. In the exhibition on which this film is based - VAN GOGH & JAPAN at the Van Gogh Museum in Amsterdam - one can see why. Though Vincent van Gogh never visited Japan it is the country that had the most profound influence on him and his art. One cannot understand Van Gogh without understanding how Japanese art arrived in Paris in the middle of the 19th century and the profound impact it had on artists like Monet, Degas and, above all, Van Gogh.
Visiting the new galleries of Japanese art in Paris and then creating his own image of Japan - through in-depth research, print collecting and detailed discussions with other artists - Van Gogh's encounter with Japanese artworks gave his work a new and exciting direction. After leaving Paris for the south of France - to what he thought of as near to a kind of Japan as he could find - the productive and yet troubled years that followed must all be seen in the context of Van Gogh bending Japanese influences to his will and defining himself as a modern artist with clear Asian precursors. In this overlooked story of Van Gogh's art we see just how important his study of Japan was.
The film travels not only to France and the Netherlands but also to Japan to further explore the remarkable heritage that so affected Van Gogh and made him the artist we know of today.
Official Site
Trailer
---