Bolshoi Ballet: Swan Lake
()
2/23/2020
- 2 hr. 45 mins.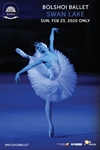 Captured live, direct from Moscow, Russia, this historic masterpiece of breathtaking beauty born at the Bolshoi Theatre remains an all-time audience favorite - February 23 only.
Official Site
Trailer
---
In Search of Chopin
(NR)
3/1/2020
- 1 hr. 52 mins. Official Site
Trailer
---
#Anne Frank Parallel Stories
()
3/5/2020
Helen Mirren, Martina Gatti
- 1 hr. 32 mins.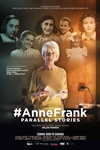 Anne Frank was born in Frankfurt on 12th June 1929 and this year she would have been 90 years old. The documentary film tells the story of her life through the pages of her diary: an extraordinary text that has made the tragedy of Nazism known to millions of readers all over the world, and revealed the brilliant, enlightening intelligence of a young girl who wanted to become a writer.
Official Site
Trailer
---
Emma
(PG)
3/6/2020
Anya Taylor-Joy, Bill Nighy
- 2 hr. 4 mins.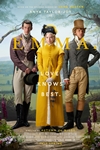 Jane Austen's beloved comedy about finding your equal and earning your happy ending, is reimagined in this delicious new film adaptation of EMMA. Handsome, clever, and rich, Emma Woodhouse is a restless queen bee without rivals in her sleepy little town. In this glittering satire of social class and the pain of growing up, Emma must adventure through misguided matches and romantic missteps to find the love that has been there all along.
Official Site
Trailer
---
Onward
(PG)
3/6/2020
Chris Pratt, Tom Holland
- 1 hr. 49 mins.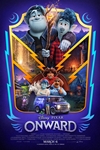 Set in a suburban fantasy world, Disney-Pixar's "Onward" introduces two teenage elf brothers who embark on an extraordinary quest to discover if there is still a little magic left out there.
Official Site
Trailer
---
Greed
(R)
3/6/2020
Asa Butterfield, Isla Fisher
- 1 hr. 40 mins.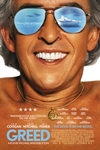 Michael Winterbottom skewers the fast-fashion industry in this scathing farce about the grotesque inequality between a retail billionaire (Steve Coogan) and the female garment workers who toil on his trendy clothing line.
Official Site
Trailer
---
Wendy
(PG-13)
3/6/2020
Tommie Lynn Milazzo, Shay Walker
- 1 hr. 52 mins.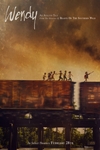 The classic story of Peter Pan is wildly reimagined in this ragtag epic from Benh Zeitlin. Lost on a mysterious island where aging and time have come unglued, Wendy must fight to save her family, her freedom, and the joyous spirit of youth from the deadly peril of growing up.
Official Site
Trailer
---
Hope Gap
(PG-13)
3/13/2020
Annette Bening, Bill Nighy
- 1 hr. 41 mins.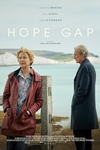 The intimate, intense and loving story of HOPE GAP charts the life of Grace (Annette Bening), shocked to learn her husband (Bill Nighy) is leaving her for another after 29 years of marriage, and the ensuing emotional fallout the dissolution has on their only grown son (Josh O'Connor). Unraveled and feeling displaced in her? small seaside town, Grace ultimately regains her footing and discovers a new, powerful voice. ?
Official Site
Trailer
---
Exhibition On Screen: Lucian Freud
()
3/15/2020
- 1 hr. 20 mins.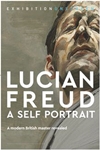 The Royal Academy of Arts in London, is bringing together Lucian Freud's self-portraits. The exhibition will display more than 50 paintings, prints and drawings in which this modern master of British art turned his unflinching eye firmly on himself.
Official Site
Trailer
---
First Cow
(PG-13)
3/20/2020
John Magaro, Orion Lee
- 2 hr. 1 mins.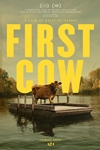 A taciturn loner and skilled cook (John Magaro) has traveled west and joined a group of fur trappers in Oregon Territory, though he only finds true connection with a Chinese immigrant (Orion Lee) also seeking his fortune; soon the two collaborate on a successful business, although its longevity is reliant upon the clandestine participation of a nearby wealthy landowner's prized milking cow. From this simple premise Reichardt constructs an interrogation of foundational Americana that recalls her earlier triumph Old Joy in its sensitive depiction of male friendship, yet is driven by a mounting suspense all its own. Reichardt again shows her distinct talent for depicting the peculiar rhythms of daily living and ability to capture the immense, unsettling quietude of rural America.
Official Site
Trailer
---
The Etruscan Smile
(R)
3/20/2020
Thora Birch, Tim Matheson
- 1 hr. 48 mins.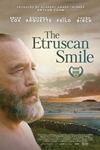 Based on the bestselling novel by José Luis Sampedro, RORY'S WAY stars acclaimed British actor Brian Cox as Rory MacNeil, a rugged old Scotsman who reluctantly leaves his beloved isolated Hebridean island and travels to San Francisco to seek medical treatment. Moving in with his estranged son, Rory sees his life transformed through a newly found bond with his baby grandson.
Official Site
Trailer
---
A Quiet Place Part II
()
3/20/2020
Emily Blunt, Cillian Murphy
-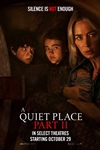 Following the deadly events at home, the Abbott family (Emily Blunt, Millicent Simmonds, Noah Jupe) must now face the terrors of the outside world as they continue their fight survival in silence. Forced to venture into the unknown, they quickly realize that the creatures that hunt by sound are not the only threats that lurk beyond the sand path.
Official Site
Trailer
---
Royal Opera House: La Boheme
()
3/22/2020
- 2 hr. 35 mins.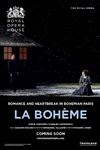 La bohème explores the love affair between the penniless poet Rodolfo and the seamstress Mimì, contrasting it with the more light-hearted affair between the painter Marcello and the singer Musetta. Mimì is gravely ill with tuberculosis and she and Rodolfo decide to separate so that Mimì can find a wealthier lover to provide her with the care she needs. They are reunited in Mimì's final hours when she returns to the only man she ever loved.
Official Site
Trailer
---
The Truth
(PG)
3/27/2020
Catherine Deneuve, Juliette Binoche
- 1 hr. 46 mins.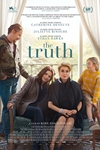 Fabienne is an aging French movie star who, despite her momentary lapses in memory, remains a venerable force to be reckoned with. Upon the publication of her memoirs, her daughter Lumir returns to Paris from New York with her husband and their young daughter to commemorate its release. A sharp and funny battle of wits ensues between the mother-daughter duo, as Lumir takes issue with Fabienne's rose-colored version of the past.
Official Site
Trailer
---
The Burnt Orange Heresy
(R)
3/27/2020
Elizabeth Debicki, Donald Sutherland
- 1 hr. 38 mins. An ambitious art critic steals a rare painting and becomes consumed by his own greed as the operation spins out of control.
Official Site
Trailer
---
Mulan
(PG-13)
3/27/2020
Liu Yifei, Donnie Yen
-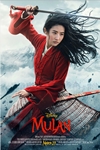 Acclaimed filmmaker Niki Caro brings the epic tale of China's legendary warrior to life in Disney's "Mulan," in which a fearless young woman risks everything out of love for her family and her country to become one of the greatest warriors China has ever known. When the Emperor of China issues a decree that one man per family must serve in the Imperial Army to defend the country from Northern invaders, Hua Mulan, the eldest daughter of an honored warrior, steps in to take the place of her ailing father. Masquerading as a man, Hua Jun, she is tested every step of the way and must harness her inner-strength and embrace her true potential. It is an epic journey that will transform her into an honored warrior and earn her the respect of a grateful nation... and a proud father.
Official Site
Trailer
---
Bolshoi Ballet: Romeo and Juliet
()
3/29/2020
- 2 hr. 45 mins.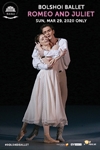 The Bolshoi presents the famous star-crossed lovers from Shakespeare's most tragic love story set to Prokofiev's cinematic score - March 29 only.
Official Site
Trailer
---
Peter Rabbit 2: The Runaway
(PG)
4/3/2020
Rose Byrne, Domhnall Gleeson
-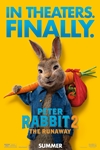 In PETER RABBIT 2: THE RUNAWAY, the lovable rogue is back. Bea, Thomas, and the rabbits have created a makeshift family, but despite his best efforts, Peter can't seem to shake his mischievous reputation. Adventuring out of the garden, Peter finds himself in a world where his mischief is appreciated, but when his family risks everything to come looking for him, Peter must figure out what kind of bunny he wants to be.
Official Site
Trailer
---
In Search of Haydn
(NR)
4/5/2020
- 1 hr. 42 mins. Official Site
Trailer
---
No Time To Die
(PG-13)
4/10/2020
Daniel Craig, Ralph Fiennes
-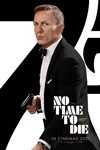 In No Time To Die, Bond has left active service and is enjoying a tranquil life in Jamaica. His peace is short-lived when his old friend Felix Leiter from the CIA turns up asking for help. The mission to rescue a kidnapped scientist turns out to be far more treacherous than expected, leading Bond onto the trail of a mysterious villain armed with dangerous new technology.
Official Site
Trailer
---
Bolshoi Ballet: Jewels
()
4/19/2020
- 2 hr. 45 mins.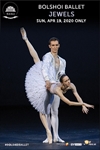 Captured live from the Bolshoi Ballet, this homage of captivating beauty to the dance schools of Paris, New York and St. Petersburg are each represented by a jewel: emerald, ruby and diamond - April 19 only.
Official Site
Trailer
---
Exhibition On Screen: Easter in Art
()
5/3/2020
- 1 hr. 25 mins.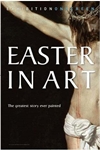 The story of Christ's death and resurrection has dominated western culture for the past 2000 years. It is perhaps the most significant historical event of all time, as recounted by the gospels but, equally, as depicted by the greatest artists in history. From the triumphant to the savage, the ethereal to the tactile, some of western civilization's greatest artworks focus on this pivotal moment.
Official Site
Trailer
---
The Personal History of David Copperfield
(PG)
5/8/2020
Tilda Swinton, Gwendoline Christie
- 1 hr. 56 mins.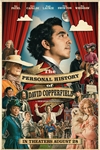 From birth to infancy, from adolescence to adulthood, the good-hearted David Copperfield is surrounded by kindness, wickedness, poverty and wealth, as he meets an array of remarkable characters in Victorian England. As David sets out to be a writer, in his quest for family, friendship, romance and status, the story of his life is the most seductive tale of all.
Official Site
Trailer
---
Scoob!
()
5/15/2020
Kiersey Clemons, Zac Efron
-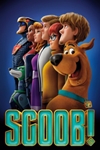 Official Site
Trailer
---
Royal Ballet: The Sleeping Beauty
()
5/17/2020
-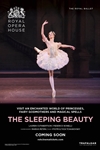 This production of The Sleeping Beauty has been delighting audiences in Covent Garden since 1946. A classic of Russian ballet, it established The Royal Ballet both in its new home after World War II and as a world-class company. Sixty years later, in 2006, the original staging was revived, returning Oliver Messel's wonderful designs and glittering costumes to the stage. Pyotr Il'yich Tchaikovsky's enchanting score and Marius Petipa's original choreography beautifully combine with sections created for The Royal Ballet by Frederick Ashton, Anthony Dowell and Christopher Wheeldon. This ballet is sure to cast its spell over anyone who sees it.
Official Site
Trailer
---
National Theatre Live: The Welkin
()
5/21/2020
- 2 hr. 30 mins.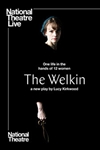 When Sally claims to be pregnant, a jury of 12 matrons are taken from their housework to decide whether she's telling the truth, or simply trying to escape the noose. With only midwife Lizzy Luke prepared to defend the girl, and a mob baying for blood outside, the matrons wrestle with their new authority, and the devil in their midst.
Official Site
Trailer
---
The Royal Opera House: The Cellist/ Dances at a Gathering
()
5/31/2020
- 2 hr. 30 mins.
Official Site
Trailer
---
Kunst 2020: Hermitage. The Power of Art
(NR)
6/28/2020
Toni Servillo
- 1 hr. 30 mins. The film treats The Hermitage as a living being. It tells the story of the daily life of the museum today continuously leaving the 'here and now' to retrace two and a half centuries.
A wonderful complex of buildings with the largest collection of paintings in the world. St. Petersburg and the Hermitage were a meeting point for foreign artists, architects and intellectuals creating connections through art and culture.
The history of the museum is marked by the acquisitions of the enlightened Empress Catherine II, whose personality has continued to fascinate art historians and critics over the centuries.
Toni Servillo leads us on this journey through cultural bridges between places and distant civilizations. Bridges form a symbolic visual element, that will be repeated in the narrative.
Official Site
Trailer
---
Minions: The Rise of Gru
()
7/3/2020
Steve Carell, Pierre Coffin
- 1 hr. 30 mins.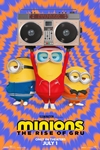 Official Site
Trailer
---
Exhibition On Screen: Frida Kahlo
()
7/12/2020
- 1 hr. 30 mins.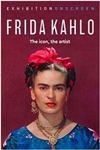 This highly engaging film takes us on a journey through the life of one of the most prevalent female icons: Frida Kahlo. She was a prolific self-portraitist, using the canvas as a mirror through all stages of her turbulent and, at times, tragic life. Guided with interview, commentary and Frida's own words, EXHIBITION ON SCREEN uncovers that this, however, was not a life defined by tragedy.
Official Site
Trailer
---
The French Dispatch
(R)
7/24/2020
Timothée Chalamet, Saoirse Ronan
- 1 hr. 48 mins.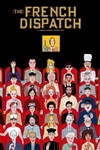 THE FRENCH DISPATCH brings to life a collection of stories from the final issue of an American magazine published in a fictional 20th-century Fench city.
Official Site
Trailer
---
Bernini
(NR)
8/2/2020
Anna Coliva
- 1 hr. 27 mins. Official Site
Trailer
---
Concerto - A Beethoven Journey
(NR)
12/20/2020
Leif Ove Andsnes, Mahler Chamber Orchestra
- 1 hr. 33 mins. This documentary follows Leif Ove Andsnes, undoubtedly one of the top pianists of our age. For four years he has been performing and recording the five Beethoven piano concertos, primarily with the Mahler Chamber Orchestra but also with the major conductors & orchestras worldwide - such as Gustavo Dudamel and the LA Philharmonic.
Official Site
Trailer
---