Dumbo
(PG)
3/28/2019
Colin Farrell, Michael Keaton
- 1 hr. 55 mins.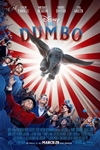 Circus owner Max Medici (Danny DeVito) enlists former star Holt Farrier (Colin Farrell) and his children Milly (Nico Parker) and Joe (Finley Hobbins) to care for a newborn elephant whose oversized ears make him a laughingstock in an already struggling circus. But when they discover that Dumbo can fly, the circus makes an incredible comeback, attracting persuasive entrepreneur V.A. Vandevere (Michael Keaton), who recruits the peculiar pachyderm for his newest, larger-than-life entertainment venture, Dreamland. Dumbo soars to new heights alongside a charming and spectacular aerial artist, Colette Marchant (Eva Green), until Holt learns that beneath its shiny veneer, Dreamland is full of dark secrets.
Official Site
Trailer
---
Hotel Mumbai
(R)
3/29/2019
Armie Hammer, Jason Isaacs
- 2 hr. 5 mins.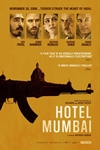 A gripping true story of humanity and heroism, HOTEL MUMBAI vividly recounts the 2008 siege of the famed Taj Hotel by a group of terrorists in Mumbai, India. Refusing to leave their guests, the renowned chef Hemant Oberoiand a waiter choose to risk their lives to keep everyone safe. As the world watches on, a desperate couple is forced to make unthinkable sacrifices to protect their newborn child.
Official Site
Trailer
---
The Aftermath
(R)
3/29/2019
Keira Knightley, Alexander Skarsgård
- 1 hr. 48 mins.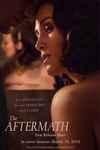 THE AFTERMATH is set in post war Germany in 1946. Rachael Morgan (Keira Knightley) arrives in the ruins of Hamburg in the bitter winter, to be reunited with her husband Lewis (Jason Clarke), a British colonel charged with rebuilding the shattered city. But as they set off for their new home, Rachael is stunned to discover that Lewis has made an unexpected decision: They will be sharing the grand house with its previous owners, a German widower (Alexander Skarsgård) and his troubled daughter. In this charged atmosphere, enmity and grief give way to passion and betrayal.
Official Site
Trailer
---
Lost & Found
()
3/29/2019
Liam O Mochain, Norma Sheahan
- 1 hr. 32 mins.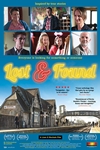 Lost & Found is a feature film with 7 interconnecting stories set in and around a lost & found office of an Irish train station. All segments are inspired by true stories, share a theme of something lost or found and characters that come in and out of each other's lives.
Official Site
Trailer
---
The Best of Enemies
()
4/5/2019
Taraji P. Henson, Sam Rockwell
- 2 hr. 13 mins.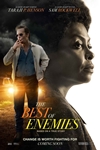 Based on a true story, THE BEST OF ENEMIES centers on the unlikely relationship between Ann Atwater (Henson), an outspoken civil rights activist, and C.P. Ellis (Rockwell), a local Ku Klux Klan leader who reluctantly co-chaired a community summit, battling over the desegregation of schools in Durham, North Carolina during the racially-charged summer of 1971. The incredible events that unfolded would change Durham and the lives of Atwater and Ellis forever.
Official Site
Trailer
---
The Chaperone
()
4/5/2019
Haley Lu Richardson, Elizabeth McGovern
- 1 hr. 43 mins.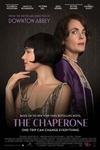 Louise Brooks, the 1920s silver screen sensation who never met a rule she didn't break, epitomized the restless, reckless spirit of the Jazz Age. But, just a few years earlier, she was a 15 year-old student in Wichita, Kansas for whom fame and fortune were only dreams. When the opportunity arises for her to go to New York to study with a leading dance troupe, her mother insists there be a chaperone. Norma Carlisle (Elizabeth McGovern), a local society matron who never broke a rule in her life, impulsively volunteers to accompany Louise (Haley Lu Richardson) to New York for the summer.
Official Site
Trailer
---
Bolshoi Ballet: The Golden Age
(NR)
4/7/2019
- 2 hr. 20 mins.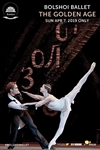 With its jazzy score by Dmitri Shostakovich and its music-hall atmosphere featuring beautiful tangos, The Golden Age is a refreshing and colorful dive into the roaring 20's. From the Bolshoi Ballet in Moscow, The Golden Age comes to cinemas nationwide on Sunday, April 7 only. In the 1920's, The Golden Age cabaret is a favorite nightly haunt. The young fisherman Boris falls in love with Rita. He follows her to the cabaret and realizes that she is the beautiful dancer "Mademoiselle Margot," but also the love interest of the local gangster Yashka. A historic ballet that can be seen only at the Bolshoi!
Official Site
Trailer
---
Mary Magdalene
(R)
4/12/2019
Rooney Mara, Joaquin Phoenix
- 2 hr. 0 mins.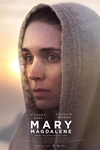 MARY MAGDALENE is an authentic and humanistic portrait of one of the most enigmatic and misunderstood spiritual figures in history. The biblical biopic tells the story of Mary (Rooney Mara), a young woman in search of a new way of living. Constricted by the hierarchies of the day, Mary defies her traditional family to join a new social movement led by the charismatic Jesus of Nazareth (Joaquin Phoenix). She soon finds a place for herself within the movement and at the heart of a journey that will lead to Jerusalem.
Official Site
Trailer
---
Exhibition on Screen: Rembrandt (Encore)
()
4/14/2019
- 1 hr. 35 mins.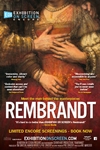 Every Rembrandt exhibition is eagerly anticipated but this major show hosted by London's National Gallery and Amsterdam's Rijksmuseum was an event like no other. Given privileged access to both galleries the film documents this landmark exhibition, whilst interweaving Rembrandt's life story, with behind-the-scenes preparations at these world famous institutions. Exploring many of the exhibition's key works, through contributions from specially invited guests including curators and leading art historians, this EXHIBITION ON SCREEN favourite makes a welcome return to the big screen marking the 350th anniversary of Rembrandt's death. For many, Rembrandt is the greatest artist that ever lived and this deeply moving film seeks to explore the truth about the man behind the legend.
Official Site
Trailer
---
Penguins
(G)
4/17/2019
- 1 hr. 16 mins.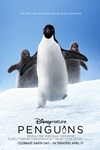 Disneynature's all-new feature film "Penguins" is a coming-of-age story about an Adélie penguin named Steve who joins millions of fellow males in the icy Antarctic spring on a quest to build a suitable nest, find a life partner and start a family. None of it comes easily for him, especially considering he's targeted by everything from killer whales to leopard seals, who unapologetically threaten his happily ever after.
Official Site
Trailer
---
Wild Nights with Emily
(PG-13)
4/19/2019
Molly Shannon, Susan Ziegler
- 1 hr. 24 mins.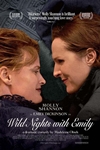 The poet Emily Dickinson's persona, popularized since her death, has been that of a reclusive spinster - a delicate wallflower, too sensitive for this world. In this humorous drama, Molly Shannon captures the vivacious, irreverent side of Emily Dickinson that was covered up for years - most notably Emily's lifelong romantic relationship with another woman (Susan Ziegler). After Emily's death, a rivalry emerges when her brother's mistress (Amy Seimetz) along with editor T.W. Higginson (Brett Gelman) published a book of Emily's poems. Unique and surreal, WILD NIGHTS WITH EMILY sheds new light on the life one of our most celebrated poets.
Official Site
Trailer
---
Teen Spirit
(PG-13)
4/19/2019
Elle Fanning, Rebecca Hall
- 1 hr. 32 mins.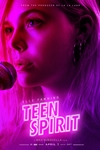 Violet (Elle Fanning) is a shy teenager who dreams of escaping her small town and pursuing her passion to sing. With the help of an unlikely mentor, she enters a local singing competition that will test her integrity, talent and ambition. Driven by a pop-fueled soundtrack, Teen Spirit is a visceral and stylish spin on the Cinderella story.
Official Site
Trailer
---
Klimt & Schiele: Eros and Psyche
(NR)
4/28/2019
Lorenzo Richelmy
- 1 hr. 30 mins.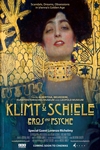 As the roar of the First World War cannons is dying out, in Vienna, the heart of Central Europe, a golden age comes to an end. The Austro-Hungarian Empire is beginning to disintegrate. On the night of October 31st, in the bed of his home, Egon Schiele dies, one of the 20 million deaths caused by the Spanish flu. He dies looking at the invisible evil in the face, in the only way he can do: painting it. He is 28 years old. Only a few months earlier, the main hall of the Secession building had welcomed his works: 19 oil paintings and 29 drawings. His first successful exhibition, a celebration of a new painting idea that portrays the restlessness and desires of mankind. A few months earlier, his teacher and friend Gustav Klimt had died. From the turn of the century, he had fundamentally changed the feeling of art and founded a new group: the Secession.
Official Site
Trailer
---
The Royal Opera House: La forza del destino
()
5/5/2019
Antonio Pappano, Anna Netrebko
- 4 hr. 15 mins.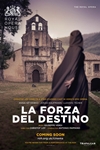 La forza del destino is one of Verdi's most ambitious scores. Its overture - which introduces us to the sinister motif signifying Fate - is one of his most memorable. The opera also contains some of Verdi's most brilliant choral writing, including Act III's stirring 'Rataplan' chorus, and several beautiful and intimate arias such as Leonora's ardent Act IV 'Pace, pace mio Dio!'. There's comedy too with the scenes for the greedy monk Fra Melitone. Christof Loy's colourful and spectacular production reflects the kaleidoscopic nature of Verdi's opera, where intense personal dramas play out against a background of war, and in which religion plays an ambiguous role
Official Site
Trailer
---
Poms
()
5/10/2019
Diane Keaton, Jacki Weaver
-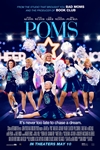 POMS is a comedy about a group of women who form a cheerleading squad at their retirement community, proving that you're never too old to 'bring it!'
Official Site
Trailer
---
The White Crow
(R)
5/10/2019
Oleg Ivenko, Adèle Exarchopoulos
- 2 hr. 2 mins.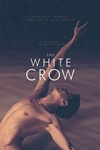 Ralph Fiennes' THE WHITE CROW was inspired by the book Rudolf Nureyev: The Life by Julie Kavanaugh. The drama charts the iconic dancer's famed defection from the Soviet Union to the West in 1961, despite KGB efforts to stop him.
Official Site
Trailer
---
Non-Fiction (Doubles vies)
(R)
5/10/2019
Guillaume Canet, Juliette Binoche
- 1 hr. 48 mins. Juliette Binoche and Guillame Canet reunite with acclaimed director Olivier Assayas for this wry, slyly seductive tale of sex, lies, and literature. Set amidst the bohemian intelligentsia of the Parisian publishing world, Non-Fiction traces the romantic and emotional fallout that results when a controversial writer begins blurring the line between fact and fiction, using his real-life love affairs - including a passionate fling with an actress who happens to be married to his editor - as fodder for his explosive new novel. Balancing dry wit with keen observations on the tensions between art, commerce, and technology, Non-Fiction is a buoyant, breezy delight from a master director at his most effortlessly brilliant.
Official Site
Trailer
---
Bolshoi Ballet: Carmen Suite / Petrushka
()
5/19/2019
- 2 hr. 20 mins.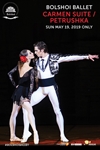 Captured live the same day from the Bolshoi Ballet in Moscow, Carmen Suite / Petrushka comes to U.S. cinemas on Sunday, June 3 only. Carmen is as sensual and free-spirited as ever as she finds herself caught in a love triangle. The passionate one-act ballet by Cuban choreographer Alberto Alonso, originally conceived for legendary Bolshoi prima ballerina Maya Plisetskaya, will captivate audiences alongside Petrushka, a new creation for the Bolshoi by contemporary choreographer Edward Clug. The double-bill event for cinemas encapsulates and showcases the soul of Russian Ballet.
Official Site
Trailer
---
The Biggest Little Farm
()
5/24/2019
- 1 hr. 31 mins.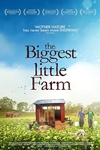 A testament to the immense complexity of nature, The Biggest Little Farm follows two dreamers and a dog on an odyssey to bring harmony to both their lives and the land.
Official Site
Trailer
---
Aladdin (2019)
()
5/24/2019
Will Smith, Mena Massoud
-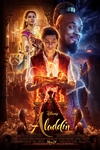 "Aladdin" is the exciting tale of the charming street rat Aladdin, the courageous and self-determined Princess Jasmine and the Genie who may be the key to their future.
Official Site
Trailer
---
Rocketman
()
5/31/2019
Taron Egerton, Jamie Bell
-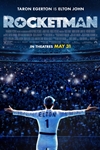 ROCKETMAN is an epic musical fantasy about the incredible human story of Elton John's breakthrough years. The film follows the fantastical journey of transformation from shy piano prodigy Reginald Dwight into international superstar Elton John. This inspirational story - set to Elton John's most beloved songs and performed by star Taron Egerton - tells the universally relatable story of how a small-town boy became one of the most iconic figures in pop culture. ROCKETMAN also stars Jamie Bell as Elton's longtime lyricist and writing partner Bernie Taupin, Richard Madden as Elton's first manager, John Reid, and Bryce Dallas Howard as Elton's mother Sheila Farebrother.
Official Site
Trailer
---
The Royal Opera House: Faust
()
6/2/2019
Michael Fabiano, Erwin Schrott
- 3 hr. 30 mins.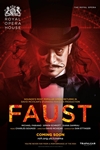 Disillusioned with life, the aged philosopher Faust calls upon Satan to help him. The devil Méphistophélès appears and strikes a bargain with the philosopher: he will give him youth and the love of the beautiful Marguerite, if Faust will hand over his soul. Faust agrees, and Méphistophélès arranges matters so that Marguerite loses interest in her suitor Siébel and becomes infatuated with Faust.
Official Site
Trailer
---
Exhibition on Screen: Van Gogh & Japan
(NR)
6/9/2019
- 1 hr. 25 mins.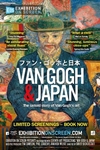 "I envy the Japanese" Van Gogh wrote to his brother Theo. In the exhibition on which this film is based - VAN GOGH & JAPAN at the Van Gogh Museum in Amsterdam - one can see why. Though Vincent van Gogh never visited Japan it is the country that had the most profound influence on him and his art. One cannot understand Van Gogh without understanding how Japanese art arrived in Paris in the middle of the 19th century and the profound impact it had on artists like Monet, Degas and, above all, Van Gogh.
Visiting the new galleries of Japanese art in Paris and then creating his own image of Japan - through in-depth research, print collecting and detailed discussions with other artists - Van Gogh's encounter with Japanese artworks gave his work a new and exciting direction. After leaving Paris for the south of France - to what he thought of as near to a kind of Japan as he could find - the productive and yet troubled years that followed must all be seen in the context of Van Gogh bending Japanese influences to his will and defining himself as a modern artist with clear Asian precursors. In this overlooked story of Van Gogh's art we see just how important his study of Japan was.
The film travels not only to France and the Netherlands but also to Japan to further explore the remarkable heritage that so affected Van Gogh and made him the artist we know of today.
Official Site
Trailer
---
Toy Story 4
()
6/21/2019
Tom Hanks, Tim Allen
-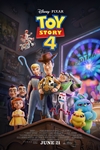 Woody has always been confident about his place in the world and that his priority is taking care of his kid, whether that's Andy or Bonnie. But when Bonnie adds a reluctant new toy called "Forky" to her room, a road trip adventure alongside old and new friends will show Woody how big the world can be for a toy.
Official Site
Trailer
---
Hampstead
(NR)
6/21/2019
Brendan Gleeson, Diane Keaton
- 1 hr. 42 mins.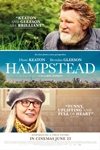 Hampstead Village, London. Famous for its beautiful and much-loved Heath - a piece of quiet countryside in a vast metropolis. Living on the edge of the Heath is American widow, Emily Walters (Diane Keaton), who can't quite focus on the things that need attention, like her lovely old apartment, her finances and even her son. Despite encouragement from her close friend Fiona, she doesn't want to admit that she's drifting through life without much thought to her future. One day while looking out across the Heath from her attic window, Emily spies a ramshackle hut, which appears to be inhabited by an unkempt man. She witnesses him being attacked by a group of professional thugs. Shocked, she calls the police and watches, through her binoculars, as help arrives. The next day she ventures into the woods in search of the man.
Donald Horner (Brendan Gleeson) has lived quietly and harmoniously on the edge of the Heath for 17 years but now his lifestyle is under threat - his home is the target of property developers who've started using heavy-handed tactics to remove him. When Emily introduces herself, he is naturally suspicious and politely thanks her but rebuffs her attention. Despite his gruff exterior, there is something gentle and alluring about Donald and when Emily discovers that Fiona is leading a community initiative in support of the developers, she bravely steps up to take Donald's side in the escalating battle, determined to defend the emotional and physical livelihood of this quiet but unusual man - who has grown to trust her and who - despite his situation, just might be the man to sweep her off her feet.
Official Site
Trailer
---
Water Lilies by Monet - The Magic of Water and Light
()
6/23/2019
- 1 hr. 20 mins.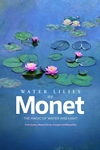 Water Lilies by Monet -- the Magic of Water and Light tells the story of the origin of a massive work of art that broke with convention, of an artist resurrecting his life only thanks to painting. His human endeavor defied both space and conventions in his timeless masterpieces. In a war-torn country, the undisputed genius of French Art disrupted the art world and changes it forever. As the end of the First World War drew near it became clear to Monet that his work of art could not but be his final legacy to France: a symbol of peace, hope, and resistance, in a battered and bloody world. This is the tale of an obsession with light and water the painter could not escape from and how he transformed it into a kind of magic. A tale of the radical elements that revolutionized Modern Art: Monet's clear intent was to transfer onto canvas the "first, pure impression" of forms and objects as they appear to the eye that has never seen them before. And this documentary will show the Water Lilies by Claude Monet, as they have never been seen before. A unique, exclusive look at the masterpieces housed at the Orangerie Museum, the Marmottan Museum, the Orsay Museum and Giverny, for the first time ever on the big screen for an unrepeatable experience.
Official Site
Trailer
---
National Theatre Live: Small Island
()
6/27/2019
-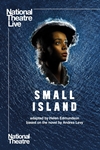 Andrea Levy's Orange Prize-winning novel Small Island comes to life in an epic new theatre adaptation. Experience the play in cinemas, filmed live on stage as part of National Theatre Live's 10th birthday. Small Island embarks on a journey from Jamaica to Britain, through the Second World War to 1948 - the year the HMT Empire Windrush docked at Tilbury. The play follows three intricately connected stories. Hortense yearns for a new life away from rural Jamaica, Gilbert dreams of becoming a lawyer, and Queenie longs to escape her Lincolnshire roots. Hope and humanity meet stubborn reality as the play traces the tangled history of Jamaica and the UK.
Official Site
Trailer
---
Royal Ballet: Within the Golden Hour / New Sidi Larbi Cherkaoui / Flight, T
()
7/14/2019
- 3 hr. 15 mins.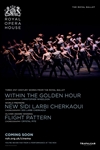 The contemporary face of The Royal Ballet is shown in works from three of today's leading choreographers. Christopher Wheeldon's Within the Golden Hour is based around seven couples separating and intermingling, to music by Vivaldi and Bosso and lit with rich colours suggested by sunset. Crystal Pite's Flight Pattern, revived for the first time, uses a large dance ensemble and Górecki's familiar music from his Symphony of Sorrowful Songs for a poignant and passionate reflection on migration.
Official Site
Trailer
---
The Lion King (2019)
()
7/19/2019
Donald Glover, Beyoncé Knowles-Carter
-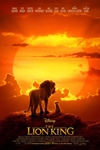 From Disney Live Action, director Jon Favreau's all-new -The Lion King- journeys to the African savanna where a future king is born. Simba idolizes his father, King Mufasa, and takes to heart his own royal destiny. But not everyone in the kingdom celebrates the new cub's arrival. Scar, Mufasa's brother -and former heir to the throne- has plans of his own. The battle for Pride Rock is ravaged with betrayal, tragedy and drama, ultimately resulting in Simba's exile. With help from a curious pair of newfound friends, Simba will have to figure out how to grow up and take back what is rightfully his.
Official Site
Trailer
---
Once Upon a Time In Hollywood
()
7/26/2019
Leonardo DiCaprio, Brad Pitt
-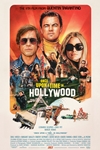 Quentin Tarantino's ninth feature film is a story that takes place in Los Angeles in 1969, at the height of hippy Hollywood. The two lead characters are Rick Dalton (Leonardo DiCaprio), former star of a western TV series, and his longtime stunt double Cliff Booth (Brad Pitt). Both are struggling to make it in a Hollywood they don't recognize anymore. But Rick has a very famous next-door neighbor...Sharon Tate.
Official Site
Trailer
---
Stratford Festival: Coriolanus
()
7/28/2019
André Sills, Graham Abbey
- 2 hr. 50 mins. Official Site
Trailer
---
The Royal Opera House: Don Quixote
(NR)
8/4/2019
Akane Takada, Steven McRae
- 2 hr. 45 mins.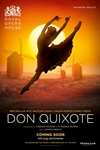 Don Quixote and his servant Sancho Panza set out to have a chivalrous adventure. They meet Kitri and Basilio, a young couple who cannot marry because Kitri's father is determined to marry her off to the wealthy Gamache. Don Quixote decides to intervene. With Don Quixote's help, Kitri and Basilio convince her father to let them marry. Don Quixote also persuades Gamache that he would prefer to marry the barmaid anyway. Kitri and Basilio celebrate, and everyone cheers Don Quixote on his way.
Official Site
Trailer
---
Stratford Festival: The Tempest
(NR)
8/11/2019
Martha Henry, Graham Abbey
- 2 hr. 32 mins. This culminating masterpiece of Shakespeare's career pits the desire for revenge against the demands of love and asks if man is capable of creating a brave new world. Filmed LIVE in high definition over three performances, this spectacular and griping play is captured by 14 high definition cameras that gives the viewer an upfront and intimate theatrical experience unlike any other.
Official Site
Trailer
---
A Beautiful Day In The Neighborhood
()
10/18/2019
Tom Hanks, Matthew Rhys
- Two-time Oscar-winner Tom Hanks portrays Mister Rogers in Untitled Mr. Rogers/ Tom Hanks Project, a timely story of kindness triumphing over cynicism, based on the true story of a real-life friendship between Fred Rogers and journalist Tom Junod. After a jaded magazine writer (Emmy winner Matthew Rhys) is assigned a profile of Fred Rogers, he overcomes his skepticism, learning about empathy, kindness, and decency from America's most beloved neighbor.
Official Site
Trailer
---
Frozen 2
()
11/22/2019
Kristen Bell, Idina Menzel
-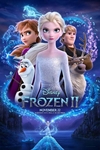 Official Site
Trailer
---