Maleficent: Mistress of Evil
(PG)
10/17/2019
Angelina Jolie, Elle Fanning
- 1 hr. 58 mins.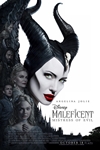 Maleficent: Mistress of Evil is a fantasy adventure that picks up several years after "Maleficent," in which audiences learned of the events that hardened the heart of Disney's most notorious villain and drove her to curse a baby Princess Aurora. The film continues to explore the complex relationship between the horned fairy and the soon to be Queen as they form new alliances and face new adversaries in their struggle to protect the moors and the magical creatures that reside within.
Official Site
Trailer
---
National Theatre Live: A Midsummer Night's Dream
()
10/17/2019
- 3 hr. 0 mins.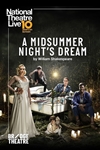 A feuding fairy King and Queen of the forest cross paths with four runaway lovers and a troupe of actors trying to rehearse a play. As their dispute grows, the magical royal couple meddle with mortal lives leading to love triangles, mistaken identities and transformations with hilarious, but dark consequences.
Official Site
Trailer
---
The Elephant Queen
(PG)
10/18/2019
- 1 hr. 36 mins.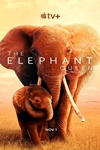 The African savanna elephant is the world's largest animal and one of the few species that live in a matriarchal society. The Elephant Queen introduces us to Athena, a 50-year-old tusker a now rare elephant whose tusks grow long enough to reach the ground who is queen of her herd. These animals live in the arid lands of Africa, where food and water are scarce and there is a precarious balance between life and death. We join them as their green season watering hole is drying up, and Athena is weighing the dangerous trek to the oasis that is their dry-season refuge, a precarious journey particularly for the youngest elephants. Throughout their adventure, we witness their lives, the challenges they face, and the complex ecosystem that depends on them for survival.
Official Site
Trailer
---
Exhibition on Screen: Tintoretto. A Rebel in Venice (Tintoretto. Un ribe
(NR)
10/20/2019
Stefano Accorsi, Peter Greenaway
- 1 hr. 30 mins.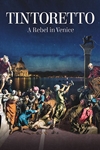 Celebrating the life of the last great artist of the Italian Renaissance. Narrated by Helena Bonham Carter.
Official Site
Trailer
---
The Current War
(PG-13)
10/25/2019
Benedict Cumberbatch, Michael Shannon
- 1 hr. 47 mins.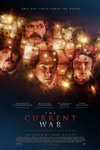 Three brilliant visionaries set off in a charged battle for the future in The Current War, the epic story of the cutthroat competition that literally lit up the modern world. Benedict Cumberbatch is Thomas Edison, the celebrity inventor on the verge of bringing electricity to Manhattan with his radical new DC technology. On the eve of triumph, his plans are upended by charismatic businessman George Westinghouse, who believes he and his partner, the upstart genius Nikolai Tesla, have a superior idea for how to rapidly electrify America: with AC current. As Edison and Westinghouse grapple for who will power the nation, they spark one of the first and greatest corporate feuds in American history, establishing for future Titans of Industry the need to break all the rules.
Official Site
Trailer
---
Parasite
(R)
10/25/2019
Kang-ho Song, Sun-kyun Lee
- 2 hr. 13 mins.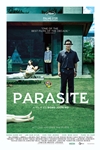 Meet the Park Family: the picture of aspirational wealth. And the Kim Family, rich in street smarts but not much else. Be it chance or fate, these two houses are brought together and the Kims sense a golden opportunity. Masterminded by college-aged Ki-woo, the Kim children expediently install themselves as tutor and art therapist to the Parks. Soon, a symbiotic relationship forms between the two families. The Kims provide indispensable luxury services while the Parks give the Kims a way out of their shabby circumstances. But this new ecosystem is fragile, and soon enough greed and class prejudice threaten to upend the Kims' newfound comfort.
Official Site
Trailer
---
Pain and Glory (Dolor y gloria)
(R)
10/25/2019
Penélope Cruz, Antonio Banderas
- 1 hr. 48 mins.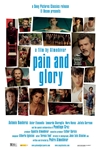 Pain and Glory tells of a series of reencounters experienced by Salvador Mallo, a film director in his physical decline. Some of them in the flesh, others remembered: his childhood in the 60s, when he emigrated with his parents to a village in Valencia in search of prosperity, the first desire, his first adult love in the Madrid of the 80s, the pain of the breakup of that love while it was still alive and intense, writing as the only therapy to forget the unforgettable, the early discovery of cinema, and the void, the infinite void that creates the incapacity to keep on making films. Pain and Glory talks about creation, about the difficulty of separating it from one's own life and about the passions that give it meaning and hope. In recovering his past, Salvador finds the urgent need to recount it, and in that need he also finds his salvation.
Official Site
Trailer
---
The Lighthouse
(R)
10/25/2019
Willem Dafoe, Robert Pattinson
- 1 hr. 50 mins.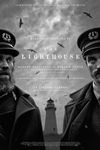 From Robert Eggers, the visionary filmmaker behind modern horror masterpiece The Witch, comes this hypnotic and hallucinatory tale of two lighthouse keepers on a remote and mysterious New England island in the 1890s.
Official Site
Trailer
---
Bolshoi Ballet: Raymonda
()
10/27/2019
- 3 hr. 0 mins.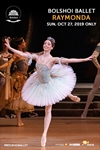 Official Site
Trailer
---
Harriet
(PG-13)
11/1/2019
Cynthia Erivo, Leslie Odom Jr.
- 2 hr. 5 mins.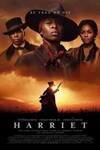 Based on the thrilling and inspirational life of an iconic American freedom fighter, HARRIET tells the extraordinary tale of Harriet Tubman's escape from slavery and transformation into one of America's greatest heroes. Her courage, ingenuity, and tenacity freed hundreds of slaves and changed the course of history.
Official Site
Trailer
---
Jojo Rabbit
(PG-13)
11/1/2019
Roman Griffin Davis, Scarlett Johansson
- 1 hr. 48 mins.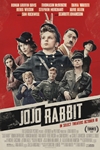 Writer director Taika Waititi (THOR: RAGNAROK, HUNT FOR THE WILDERPEOPLE), brings his signature style of humor and pathos to his latest film, JOJO RABBIT, a World War II satire that follows a lonely German boy (Roman Griffin Davis), whose world view is turned upside down when he discovers his single mother (Scarlett Johansson) is hiding a young girl (Thomasin McKenzie) in her attic. Aided only by his idiotic imaginary friend, Adolf Hitler (Taika Waititi), Jojo must confront his naive patriotism.
Official Site
Trailer
---
Exhibition on Screen: Leonardo: The Works
()
11/3/2019
- 1 hr. 25 mins.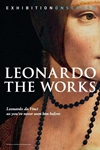 Beginning its much anticipated seventh season, EXHIBITION ON SCREEN offers an unprecedented look at arguably the world's most celebrated artist: Leonardo da Vinci. Premiering in cinemas for a strictly limited run from 29th October 2019 Leonardo: The Works is part of the global celebration marking the 500th anniversary of the artist's death.
Official Site
Trailer
---
National Theatre Live: Hansard
()
11/7/2019
-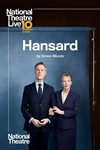 It's a summer's morning in 1988 and Tory politician Robin Hesketh has returned home to the idyllic Cotswold house he shares with his wife of 30 years, Diana. But all is not as blissful as it seems. Diana has a stinking hangover, a fox is destroying the garden, and secrets are being dug up all over the place. As the day draws on, what starts as gentle ribbing and the familiar rhythms of marital scrapping quickly turns to blood-sport.
Official Site
Trailer
---
Frankie
(PG-13)
11/8/2019
Marisa Tomei, Brendan Gleeson
- 1 hr. 38 mins. Unfolding over the course of a late summer's day in the fabled resort town of Sintra, Portugal, FRANKIE follows three generations who have gathered for a vacation organized by the family matriarch (Isabelle Huppert). In this fairy tale setting, husbands and wives, parents and children, friends and lovers - stirred by their romantic impulses - discover the cracks between them, as well as unexpected depth of feeling.
Official Site
Trailer
---
The Irishman
(R)
11/8/2019
Robert De Niro, Al Pacino
- 3 hr. 29 mins.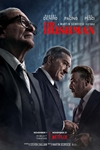 Robert De Niro, Al Pacino and Joe Pesci star in Martin Scorsese's THE IRISHMAN, an epic saga of organized crime in post-war America told through the eyes of World War II veteran Frank Sheeran, a hustler and hitman who worked alongside some of the most notorious figures of the 20th century. Spanning decades, the film chronicles one of the greatest unsolved mysteries in American history, the disappearance of legendary union boss Jimmy Hoffa, and offers a monumental journey through the hidden corridors of organized crime: its inner workings, rivalries and connections to mainstream politics.
Official Site
Trailer
---
The Royal Opera House: Don Giovanni
()
11/10/2019
Erwin Schrott, Roberto Tagliavini
- 3 hr. 30 mins.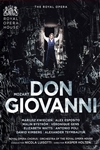 Sexual intrigue, jealousy, wit, anger... and retribution! The new Royal Opera Season begins with Mozart's engaging masterpiece, which follows Don Giovanni, the women he serially seduces, and the vengeance that finally catches up with him. The opera is renowned for its ever-shifting portrayals of complex characters, fast-moving action and mix of the comic and the heartfelt. A cast of international singers - both familiar and making Royal Opera debuts - under conductor Hartmut Haenchen perform the glorious arias and ensembles of this opera favourite.
Official Site
Trailer
---
Ford v. Ferrari
(PG-13)
11/15/2019
Matt Damon, Christian Bale
- 2 hr. 32 mins.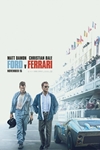 Academy Award-winners Matt Damon and Christian Bale star in this movie based on the remarkable true story of the visionary American car designer Carroll Shelby (Damon) and the fearless British-born driver Ken Miles (Bale), who together battled corporate interference, the laws of physics, and their own personal demons to build a revolutionary race car for Ford Motor Company and take on the dominating race cars of Enzo Ferrari at the 24 Hours of Le Mans in France in 1966.
Official Site
Trailer
---
Marriage Story
(R)
11/15/2019
Scarlett Johansson, Adam Driver
- 2 hr. 16 mins.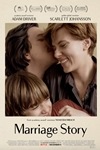 MARRIAGE STORY is Academy Award nominated filmmaker Noah Baumbach's incisive and compassionate portrait of a marriage breaking up and a family staying together. The film stars Scarlett Johansson and Adam Driver, Laura Dern, Alan Alda, and Ray Liotta co-star.
Official Site
Trailer
---
The Good Liar
(R)
11/15/2019
Helen Mirren, Ian McKellen
- 1 hr. 49 mins.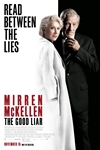 Career con artist Roy Courtnay can hardly believe his luck when he meets well-to-do widow Betty McLeish online. As Betty opens her home and life to him, Roy is surprised to find himself caring about her, turning what should be a cut-and-dry swindle into the most treacherous tightrope walk of his life.
Official Site
Trailer
---
Bolshoi Ballet: Le Corsaire
()
11/17/2019
- 3 hr. 30 mins.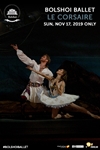 Inspired by Lord Byron's epic poem, this jewel of the repertoire boasts a lavish production complete with a shipwreck, pirates, and some of ballet's most renowned scenes - November 17 only.
Official Site
Trailer
---
Frozen 2
(PG)
11/22/2019
Kristen Bell, Idina Menzel
-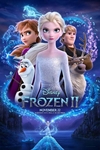 Why was Elsa born with magical powers? The answer is calling her and threatening her kingdom. Together with Anna, Kristoff, Olaf and Sven, she'll set out on a dangerous but remarkable journey. In Frozen, Elsa feared her powers were too much for the world. In Frozen 2, she must hope they are enough.
Official Site
Trailer
---
A Beautiful Day In The Neighborhood
()
11/22/2019
Tom Hanks, Matthew Rhys
- 1 hr. 47 mins.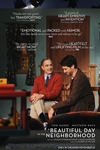 Tom Hanks portrays Mister Rogers in A Beautiful Day in the Neighborhood, a timely story of kindness triumphing over cynicism, based on the true story of a real-life friendship between Fred Rogers and journalist Tom Junod. After a jaded magazine writer (Emmy winner Matthew Rhys) is assigned a profile of Fred Rogers, he overcomes his skepticism, learning about kindness, love and forgiveness from America's most beloved neighbor.
Official Site
Trailer
---
Gauguin in Tahiti - Paradise Lost (Guigin a Tahiti
(NR)
11/24/2019
- 1 hr. 30 mins.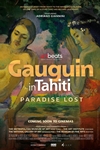 Official Site
Trailer
---
Knives Out
(PG-13)
11/27/2019
Daniel Craig, Chris Evans
- 2 hr. 10 mins.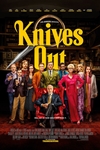 When renowned crime novelist Harlan Thrombey (Christopher Plummer) is found dead at his estate just after his 85th birthday, the inquisitive and debonair Detective Benoit Blanc (Daniel Craig) is mysteriously enlisted to investigate. From Harlan's dysfunctional family to his devoted staff, Blanc sifts through a web of red herrings and self-serving lies to uncover the truth behind Harlan's untimely death.
Official Site
Trailer
---
The Prado Museum: A Collection of Wonders
()
12/1/2019
Jeremy Irons
- 1 hr. 0 mins.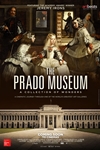 On the occasion of the official 200th anniversary celebrations, this documentary is the first cinematic journey through the rooms, stories and emotions of one of the most visited museums in the world.
Its wealth of over 8000 art treasures is a spell-binding experience drawing almost 3 million visitors to Madrid every year.
Magnificent masterpieces tell the story of Spain and of an entire continent.
We are in one of the temples of world art. Its collection tells the story of kings, queens, dynasties, wars, defeats and victories, as well as the story of the feelings and emotions of the men and women of yesteryear and of today, whose lives are intertwined with the museum's: rulers, painters, artists, architects, collectors, curators, intellectuals, visitors. This heritage is universal and includes the works of Vélazquez, Rubens, Titian, Mantegna, Bosch, Goya, El Greco, to name just a few.
Official Site
Trailer
---
National Theatre Live: Present Laughter
()
12/8/2019
Kitty Archer, Andrew Scott
-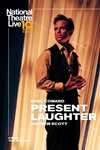 Matthew Warchus directs Andrew Scott (BBC's Sherlock, Fleabag) in Noël Coward's provocative comedy Present Laughter. As he prepares to embark on an overseas tour, star actor Garry Essendine's colourful life is in danger of spiralling out of control. Engulfed by an escalating identity crisis as his many and various relationships compete for his attention, Garry's few remaining days at home are a chaotic whirlwind of love, sex, panic and soul-searching.
Official Site
Trailer
---
Bolshoi Ballet: The Nutcracker
()
12/15/2019
- 2 hr. 30 mins.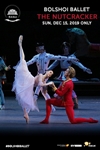 The ultimate holiday classic takes audiences of all ages on a magical journey through a world of enchantment, set to Tchaikovsky's sublime score - December 15 only.
Official Site
Trailer
---
Bombshell
()
12/20/2019
Charlize Theron, Margot Robbie
- Official Site
Trailer
---
Cats
(PG)
12/20/2019
James Corden, Judi Dench
- Official Site
Trailer
---
In Search of Beethoven
(NR)
12/22/2019
Juliet Stevenson, Emanuel Ax
- 2 hr. 18 mins.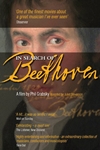 "In Search of Beethoven": takes a comprehensive look at the composer's life through historical research and Beethoven's biography and letters, but with the emphasis always on the performance -- and interpretation -- of Beethoven's music. From his early piano concertos through the "Moonlight Sonata," "Für Elise," and the immortal notes of the Fifth and Ninth Symphonies, Beethoven's music remains as beloved, popular, and relevant as any work of art has ever been. "In Search of Beethoven" brings together the world's leading performers and experts on Beethoven to reveal new insights into this celebrated composer. Above all, "In Search of Beethoven" addresses the central myth of Beethoven's life and work -- that of the heroic, tormented figure battling to overcome the tragic fate of being struck down by deafness in his prime; a man who searched for his elusive, eternal 'immortal beloved,' yet was never to attain lasting happiness.
Official Site
Trailer
---
A Hidden Life
(PG-13)
12/25/2019
August Diehl, Valerie Pachner
- 2 hr. 53 mins.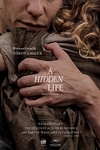 A Hidden Life stars August Diehl as Austrian Franz Jägerstätter, a devoted husband and father who refuses to fight for the Nazis in World War II, even as the possibility of execution threatens to tear him apart from his family.
Official Site
Trailer
---
Uncut Gems
(R)
12/25/2019
Adam Sandler, LaKeith Stanfield
-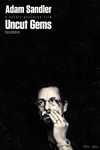 From acclaimed filmmakers Josh and Benny Safdie comes an electrifying crime thriller about Howard Ratner (Adam Sandler), a charismatic New York City jeweler always on the lookout for the next big score. When he makes a series of high-stakes bets that could lead to the windfall of a lifetime, Howard must perform a precarious high-wire act, balancing business, family, and encroaching adversaries on all sides, in his relentless pursuit of the ultimate win.
Official Site
Trailer
---
1917
()
12/25/2019
Richard Madden, Benedict Cumberbatch
-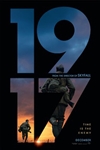 At the height of the First World War, two young British soldiers, Schofield (Captain Fantastic's George MacKay) and Blake (Game of Thrones' Dean-Charles Chapman) are given a seemingly impossible mission. In a race against time, they must cross enemy territory and deliver a message that will stop a deadly attack on hundreds of soldiers - Blake's own brother among them.
Official Site
Trailer
---
Little Women
(PG)
12/25/2019
Saoirse Ronan, Emma Watson
- Official Site
Trailer
---
The Royal Opera House: Don Pasquale
()
12/29/2019
Bryn Terfel, Olga Peretyatko
- 3 hr. 30 mins.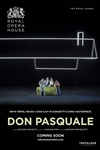 Royal Opera favourite Bryn Terfel heads the cast for this new production of Donizetti's comedyof domestic drama across two generations. The witty story of a middle-aged man whosesupposed young wife runs rings around him - with her own ulterior romantic purpose in mind - has long delighted and surprised audiences, not least as presented with the sparkle of its music and the virtuoso skill of its performers. Damiano Michieletto's exhilarating production shows how contemporary the characters still are and how immediate and touching the story remains.
Official Site
Trailer
---
Royal Opera House: Concerto / Enigma Variations /
()
1/12/2020
- From The Royal Ballet's classical origins in the works of Petipa, to the home-grown choreographers who put British ballet on the world stage, this mixed programme highlights the versatility of the Company. Petipa's Raymonda Act III is Russian classical ballet summarized in one act, full of sparkle and precise technique, while Ashton's Enigma Variations is quintessentially British in every way from its score by Elgar and period designs by Julia Trevelyan Oman, to Ashton's signature style, the essence of British ballet. Concerto, MacMillan's fusion of classical technique with a contemporary mind, completes a programme that shows the breadth of the Company's heritage.
Official Site
Trailer
---
National Theatre Live: All My Sons
(NR)
1/16/2020
Sally Field, Bill Pullman
- 2 hr. 45 mins.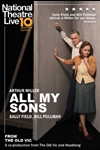 Broadcast live from The Old Vic in London, Academy Award-winner Sally Field and Bill Pullman star in Arthur Miller's blistering drama "All My Sons". America, 1947. Despite hard choices and even harder knocks, Joe and Kate Keller are a success story. They have built a home, raised two sons and established a thriving business. But nothing lasts forever and their contented lives, already shadowed by the loss of their eldest boy to war, are about to shatter. With the return of a figure from the past, long buried truths are forced to the surface and the price of their American dream is laid bare.
Official Site
Trailer
---
Bolshoi Ballet: Giselle
()
1/26/2020
- 2 hr. 30 mins.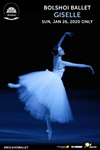 In this brand-new production, choreographer Alexei Ratmansky brings a new look to this icon of classical ballet. Captured live from the Bolshoi Ballet in Moscow, this fresh perspective is not-to-be-missed - January 26 only.
Official Site
Trailer
---
In Search of Mozart
(NR)
2/2/2020
Frank Adams-Brown, Debbie Arnold
- 2 hr. 9 mins.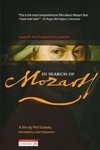 To celebrate the 250th anniversary of Mozart's birth, Seventh Art Productions presents "In Search Of Mozart." Produced in association with the world's leading orchestras and musicians... told through a 25,000 mile journey along every route Mozart followed... this is a detective story that travels to the heart of Europe... and the heart of a genius itself.
Official Site
Trailer
---
Bolshoi Ballet: Swan Lake
()
2/23/2020
- 2 hr. 45 mins.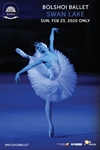 Captured live, direct from Moscow, Russia, this historic masterpiece of breathtaking beauty born at the Bolshoi Theatre remains an all-time audience favorite - February 23 only.
Official Site
Trailer
---
In Search of Chopin
(NR)
3/1/2020
- 1 hr. 52 mins. Official Site
Trailer
---
#Anne Frank Parallel Stories
()
3/5/2020
Helen Mirren, Martina Gatti
- 1 hr. 32 mins.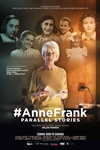 Anne Frank was born in Frankfurt on 12th June 1929 and this year she would have been 90 years old. The documentary film tells the story of her life through the pages of her diary: an extraordinary text that has made the tragedy of Nazism known to millions of readers all over the world, and revealed the brilliant, enlightening intelligence of a young girl who wanted to become a writer.
Official Site
Trailer
---
Exhibition On Screen: Lucian Freud
()
3/15/2020
- Official Site
Trailer
---
Bolshoi Ballet: Romeo and Juliet
()
3/29/2020
- 2 hr. 45 mins.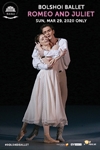 The Bolshoi presents the famous star-crossed lovers from Shakespeare's most tragic love story set to Prokofiev's cinematic score - March 29 only.
Official Site
Trailer
---
In Search of Haydn
(NR)
4/5/2020
- 1 hr. 42 mins. Official Site
Trailer
---
Bolshoi Ballet: Jewels
()
4/19/2020
- 2 hr. 45 mins.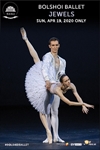 Captured live from the Bolshoi Ballet, this homage of captivating beauty to the dance schools of Paris, New York and St. Petersburg are each represented by a jewel: emerald, ruby and diamond - April 19 only.
Official Site
Trailer
---
Exhibition On Screen: Easter in Art
()
5/3/2020
- Official Site
Trailer
---
Exhibition On Screen: Frida Kahlo
()
7/12/2020
- Official Site
Trailer
---
Concerto - A Beethoven Journey
(NR)
12/20/2020
Leif Ove Andsnes, Mahler Chamber Orchestra
- 1 hr. 33 mins. This documentary follows Leif Ove Andsnes, undoubtedly one of the top pianists of our age. For four years he has been performing and recording the five Beethoven piano concertos, primarily with the Mahler Chamber Orchestra but also with the major conductors & orchestras worldwide - such as Gustavo Dudamel and the LA Philharmonic.
Official Site
Trailer
---