Exhibition On Screen: Lucian Freud
()
3/15/2020
- 1 hr. 20 mins.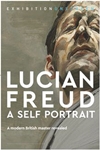 The Royal Academy of Arts in London, is bringing together Lucian Freud's self-portraits. The exhibition will display more than 50 paintings, prints and drawings in which this modern master of British art turned his unflinching eye firmly on himself.
Official Site
Trailer
---
Exhibition On Screen: Easter in Art
()
5/3/2020
- 1 hr. 25 mins.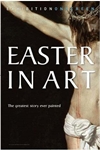 The story of Christ's death and resurrection has dominated western culture for the past 2000 years. It is perhaps the most significant historical event of all time, as recounted by the gospels but, equally, as depicted by the greatest artists in history. From the triumphant to the savage, the ethereal to the tactile, some of western civilization's greatest artworks focus on this pivotal moment.
Official Site
Trailer
---
Exhibition On Screen: Frida Kahlo
()
7/12/2020
- 1 hr. 30 mins.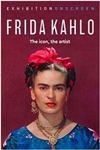 This highly engaging film takes us on a journey through the life of one of the most prevalent female icons: Frida Kahlo. She was a prolific self-portraitist, using the canvas as a mirror through all stages of her turbulent and, at times, tragic life. Guided with interview, commentary and Frida's own words, EXHIBITION ON SCREEN uncovers that this, however, was not a life defined by tragedy.
Official Site
Trailer
---